Looking for a Career in Banking? Consider These MBA Programs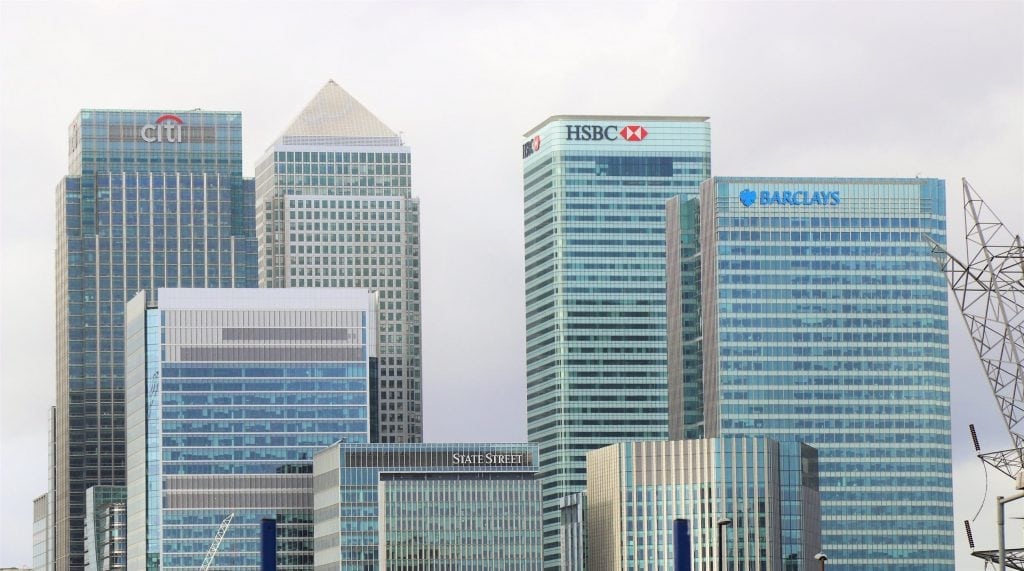 For MBAs who seek positions in finance, investment services, commercial and investment banking, or in the emerging universe of Fintech, a degree with a banking focus may be just the thing to pursue.
Here is a glimpse at some of the top schools for banking MBA programs.
The Top Banking MBA Programs

At the top of many lists for the most sought after finance and banking MBAs is University of Pennsylvania's Wharton School of Business. With a heavy concentration on analytical and theoretical concepts, the Wharton Finance MBA trains students for high level financial management careers in firms, governments, and non-profit organizations. Statistics and mathematics are of primary importance in this degree, as are analytical tools.
At the executive education level, Wharton offers a partnership with the ABA Stonier Graduate School of Banking. The program is designed for those who seek advancement into executive positions within banks, financial services firms, and holding companies. Those eligible for the certificate must have least five years of experience in three of the following areas: credit administration, accounting, economics, financial statement analysis, or operations.
NYU's Stern School of Business is another top destination for banking MBA hopefuls. Offered through Stern's finance department, the banking specialization readies graduates for positions in corporate treasury, investment or commercial banking, and financial management.
Stern's banking curriculum spans topics such as bankruptcy management, microfinance, governmental policy and global banking, and more. A Stern MBA can offer a competitive edge in M&A, public finance, sales and trading, asset management and equity/fixed income research.

Northwestern University's Kellogg School of Management's top ranking finance department will also equip MBAs with the tools to advance in these fields by way of a deep focus upon experiential learning. The Asset Management Practicum, for example, allows students to manage a portfolio that includes the school's endowment. Via mentorship from prominent alumni, Kellogg finance MBAs observe and take part in a rotating number of roles such as analyst, trader, and portfolio manager.
Kellogg also offers a Private Equity and Venture Lab, an Analytical Consulting Lab, and NUVention Courses, which initiate collaborative learning with students and faculty of the medical, engineering and law schools.

Next on the list of top finance and banking MBA programs is MIT's Sloan School of Business. Geared toward either the career financial professional or to those who have decided to change careers, Sloan's Finance MBA awards a Certificate of Finance in addition to the diploma.
Students in the Sloan Finance track receive immersive training through real-world projects, presented by companies and other teams of students. Corporate finance, investment management, hedge fund management, venture capital and public finance are but a few of the areas the MBA covers. With regular speaking engagements from experts in the field, the Sloan MBA provides exposure to current trends and issues vital global and domestic banking and finance.
Sloan students on the finance track also participate in onsite 'banking days' in New York, London, and Boston.

Columbia Business School is another leader in training MBAs for the most sought after banking careers. Columbia finance MBAs take a core course in Corporate Finance, advancing into electives such as social venture investment, pension and institutional investment, and international commercial transactions.

At the Berkeley Haas School of Business, MBAs who choose a finance concentration have the benefit of firsthand exposure to companies such as Wells Fargo, Charles Schwab, and Visa through the Haas@Work program. With a "focus on customer-centered and design-thinking based approaches to applied innovation," Haas prides itself upon social responsibility in all concentrations.
Advancing from core studies in corporate finance, Haas MBAs gain valuable tools in modeling. They can also pursue areas as private equity, mergers and acquisitions, risk management, and asset pricing.
Banking MBA Careers
With a number of current jobs and internships available in research analytics, wealth management, credit risk and treasury management pricing, MBAs with a banking specialty are well poised to succeed.
About the Author