MIT's New Free Online Sloan Course, and More – Boston News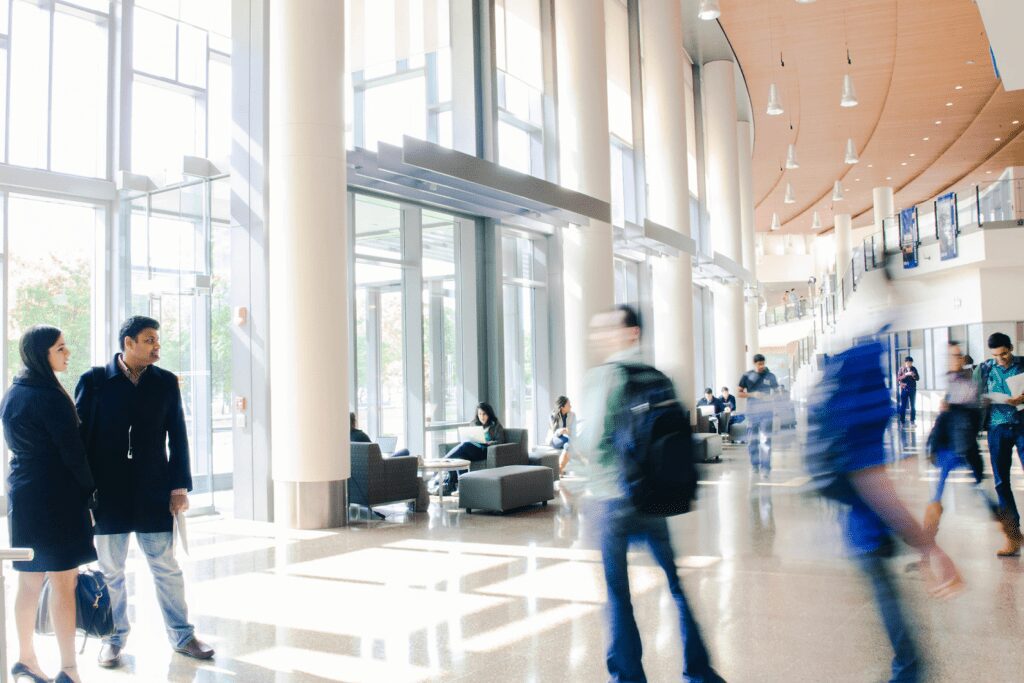 Let's explore the most interesting stories to emerge from Boston business schools this week.
---
Automation, globalization, and new technologies can drastically change the future of the working world. In response to the growing sense of uncertainty about work's future, a free online course created by a group of MIT Sloan experts explores how we can exert influence over the shape and form our future work will take.
Entitled "Shaping Work of the Future," the course will focus on how technology is disrupting work and how we can adapt technology to augment rather than replace human work.
Professor of Work and Organization Studies at Sloan, Thomas Kochan asserts, "There's no iron law of technology and no iron law of globalization. We can influence how these things play out and manage them better. But we've got to understand what the choices are, and we've got to get people really energized and taking actions to shape these forces."
The course is open to the public and was designed to accommodate the global scope of the topic. Kochan adds:
"We need to get a message out to people around the world, young workers, but even more to experienced workers and leaders of business and government, that we can influence the future of work. We don't see enough people understanding that they really can have an influence over these issues and have an impact."
You can read more from the recent article here.
New Harvard Business School research on emerging markets reveals how market-creating innovation not only generates growth for companies but also galvanizes infrastructure, cultivates institutions, and mitigates corruption.
Contrary to popular opinion hat a society must "fix" its structures and institutions in order to foster innovation, authors Clayton M. Christensen, Efosa Ojomo, and Karen Dillon present the argument that innovation is the process by which a society develops. Thus when a country encounters roadblocks to prosperity despite activity within its borders, the country may not have a development problem—they might have an innovation problem.
"Market-creating innovations don't wait for such obstacles to be removed by resources that are pushed in. They essentially pull in the necessary resources—creating workarounds or funding the infrastructure and institutions needed to deliver their products—even if those efforts are not initially supported by the local government."
MicroEnsure's Richard Leftley remarks on the power of innovation, "It's difficult to run a ruler over things you can't see. But when you strip away the layers of conventional thinking about what's not possible and start to re-imagine what is, you can begin to create something really powerful. And that, in turn, has the potential to change the world."
Check out the rest of the HBR article here.
BC Carroll alum Shavel'le Olivier, '14, is the new co-chair of the Mattapan Food and Fitness Coalition's Vigorous Youth program. In her role, Olivier coordinates volunteers, research, writing grants, planning events, and handles administration. This past fall, Olivier was awarded the Cox Conserves Heroes Award, presented by Boston 25 News in partnership with Cox Enterprises and the Trust for Public Land. The award recognizes a local environmental volunteer for work improving outdoor spaces. Along with the honor, Olivier received $10,000 to donate to MFFC.
Olivier credits her Boston College experience with boosting her leadership skills in unexpected ways.
"Those classes gave me a foundation that helped me explore how I am a leader—and that leaders are not [shaped by] cookie cutters, with shared characteristics, like being outgoing or able to talk a lot. You can be a leader by focusing on your strengths."
Olivier also credits mentors such as Vivien Morris, the founder and co-chair of MFFC and community engagement manager for the Carroll School's Joseph E. Corcoran Center for Real Estate and Urban Action. "These women in different leadership positions were inspirational to me. They encouraged me and made me more comfortable taking on more leadership roles."
You can find out more about Olivier's work here.
About the Author