Friday News Roundup – Harvard Online Expanding and Joshua Harris Giving Back to Wharton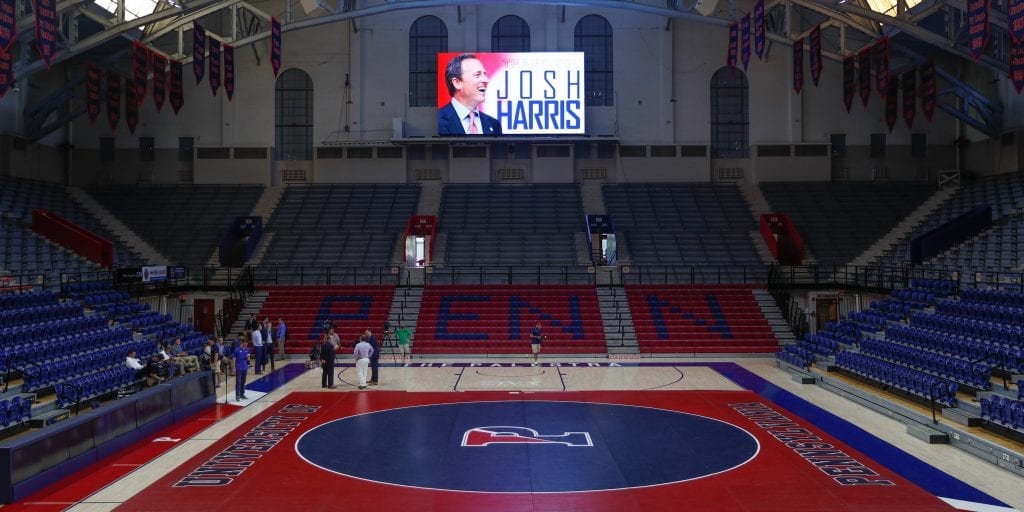 Let's take a look at some of the biggest stories from this week, including Harvard Online expanding its program.
---
Wharton School Receives $10 Million Gift from Josh and Marjorie Harris – Wharton News
The Wharton School of the University of Pennsylvania recently announced a major gift that will strengthen the school's programming in alternative investments.
The Joshua J. Harris Alternative Investments Program brings students, faculty, and leaders in the industry together to explore the latest advancements in hedge fund management, private equity, investment management, and venture capital. Named for 1986 grad Joshua Harris and his wife, Marjorie, the donation of $10 million will not only enhance the curriculum, but will also enable Wharton to sponsor multiple events on the latest developments in this class of investing.
"The Harris' extraordinary gift … will significantly expand student opportunities, advance new knowledge, and meaningfully engage the University community, which are key priorities for Penn," says University President Amy Gutmann.
Josh and Marjorie Harris are also founders of the Wharton Private Equity Professorship, and Josh is a member of Wharton's Board of Overseers. The couple's support of the school extends also to endowments for scholarships and Penn athletics. Josh Harris is founder of Apollo Global Management, a worldwide leader in alternative investment. His business ventures have brought him to the world of sports management. Currently, Josh is a majority owner of the nearby Philadelphia 76ers and the NHL's New Jersey Devils. He is also a current minority owner of Crystal Palace in the EPL.
Of his involvement at the school, Harris says:
"I know first-hand that Wharton students are creative, entrepreneurial, and eager for new challenges—attributes that the great leaders of the industry possess. I look forward to the Harris Program inspiring our students to pursue transformative opportunities and develop into future leaders of the industry."
You can read more about the Harris family's donation here.
---
The Future of Healthcare Symposium – Pepperdine News
On March 21, 2019, the Pepperdine Graziadio School will host its 5th Annual Future of Healthcare Symposium, which will address the growing presence of artificial intelligence and smart machines in healthcare delivery systems.
Keynote speakers are Jeff Stibel, Ph.D., author, USA Today columnist and Vice Chairperson of Dun & Bradstreet; and Professor Eric Topol, MD, Founder and Director of The Scripps Translational Science Institute and Executive Vice President of The Scripps Research Institute.
Dr. Stibel received an honorary doctorate from Graziadio, and is also the recipient of a brain and behavior fellowship from Brown University. His company, BrainGate, has employed AI to treat neurological disorders. Stibel is also a thought leader on methods of keeping the brain healthy in the digital age.
Dr. Topol's presentation, Deep Medicine: How Artificial Intelligence Can Make Healthcare Human Again, will examine the ways in which smart technology can humanize medical treatments as opposed to distancing patients from their caregivers. He will also explore genomics and digital medicine in the training of medical staff.
Panelists will discuss the ways in which technologies such as AI have enhanced patient experience while improving business models at various organizations.
For more on the symposium, click here, and check out some highlights of last year's event below.
---
Harvard Business School Online Announces Two New Courses, Leadership Principles and Global Business – Harvard Newsroom
Harvard Business School online will offer two new courses this spring, expanding choices for those who pursue the degree as they advance their careers.
The new Leadership Principles course aims to give students practice in developing a leadership style, or in honing an existing style for the best workplace outcomes. Students will have the opportunity to interact with their peers via case studies and presentations during this course.
In the Global Business course, professors who are also heads of global organizations will address macroeconomic indicators and the power of effective public policy.
Patrick Mullane, Executive Director of Harvard Business School Online, says of the new offerings:
"We're pleased to offer these new courses to help leaders better drive their businesses and propel their careers during volatile times … Professors Joshua Margolis and Tony Mayo are extraordinary faculty who will instill confidence and strengthen leadership capabilities for professionals ready to take the next step. Forest Reinhardt is a world-class economist who will equip participants with the tools they need to anticipate and capitalize on global developments."
Visit Harvard's online course guide for more info on cost, dates, and program details.
---
Findings: Should I Extend My Brand? – Tuck News
Kevin Lane Keller, the E.B. Osborn Professor of Marketing at Dartmouth College's Tuck School of Business recently shared some knowledge on the concept of 'brand stretching,' in which companies known for one exceptionally popular product decide to diversify. His research was recently featured on Tuck's news page.
Levis, for example, once attempted to launch a line of three-piece suits. Which, rather predictably, did not sell. The suit concept was too far a departure for consumers that were accustomed to Levis jeans. The company then launched Levis Cotton Dockers, which (for better or for worse) became such a huge-seller that Levis was able to drop their name from the brand now known simply as "Dockers."
Keller's theory is that company's can expand best into new product lines with small incremental steps.
"By introducing a series of closely related but increasingly distant extensions, brands can enter product categories that would have been much more difficult, or perhaps even impossible, to enter directly," Keller notes. Another example of this is Crayola, which was known at one time for just crayons, but which then expanded ultimately to become the leading brand for kids' craft-based products of all types.
This kind of brand expansion takes time, Keller cautions, and companies should be wary of expecting success at the outset of any new product venture. He offers three distinct elements for brand stretch success. An expansion must be desirable from a consumer standpoint, differentiated from a competitive standpoint, and deliverable from the company standpoint.
Keller points out the fact that most new products fail, so developer are wise to focus on the 'differentiation' part of brand expansion.
---
Double Victory for MBA Teams at UCLA Energy Competition – Haas Newsroom
Teams from Berkeley Haas School of Business recently earned both first and second place in UCLA's 6th Annual Challenges in Energy Case Competition on February 8-10, 2019.
The teams were faced with the challenge of how to monetize the state of California's race toward electric transit, particularly in light of the 2028 Olympic Games coming to Los Angeles. The teams were allowed to be involved at any part of the product supply chain, and they were allowed to model themselves as either new or existing companies.
The LA Cleantech Incubator is collaborating with local government and business, including the electric utility SoCal Edison to surpass the city's goal by 25 percent for use of electricity for transportation. The first place team, Team Vinculara, proposed a blockchain-based platform that would aid in distributing low carbon fuel standard credits to owners of electric vehicle fleets.
Second place Team Metromile proposed combining Metromile's (California's pay per-mile auto insurance program) with a cash advance to encourage use of electric vehicles, while pushing the company to become the preferred provider of auto insurance.
"All the teams worked really hard and we were honored to be chosen as finalists … When the judges announced that both first and second teams went to Haas, I felt especially proud to share the stage with my classmates," says CiCi Saekow of Team Metromile.
For the full press release, visit Berkeley Haas' website.
About the Author