Friday News Roundup – Rutgers Accounting Partnership Announced, and More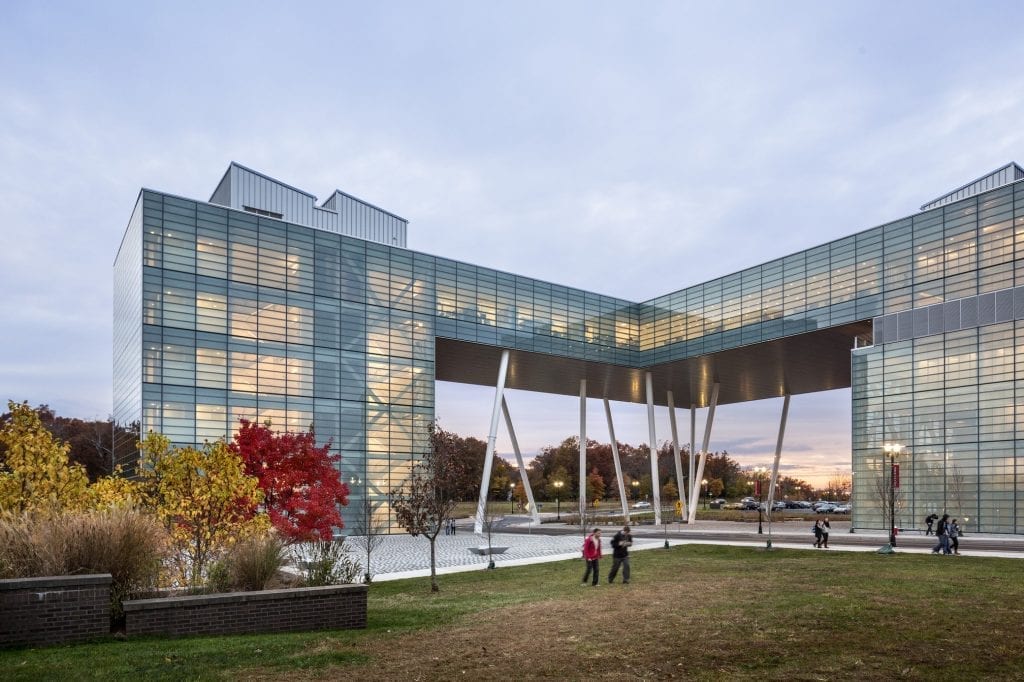 Let's take a look at some of the biggest stories from this week, including Rutgers accounting expanding.
---
Rutgers Business School has partnered with the Chartered Institute of Public Finance and Accountancy (CIPFA) to give certified students  the ability to offer public finance services in countries outside the U.S.
The memo of understanding between Rutgers and CIPFA states that current students and graduates of the Masters in Governmental Accounting Program can qualify to practice internationally after completing the online certification course, which will begin in September 2019.
Among the advantages of the CFA designation are access to networking opportunities, seminars, and ongoing professional development throughout one's career—in addition to the ability to practice internationally. Rob Whiteman, Chief Executive Officer of CIPFA, says of the agreement. "CIPFA is delighted to be entering into a partnership with Rutgers University that will allow us to share our expertise and explore common goals to the benefit, not only of the students, but the public sector globally, which can only gain through greater cooperation among government accountants … [the] memorandum of understanding will enable the development and retention of top talent for government accounting."
Click here for more about the CIPFA and Masters in Governmental Accounting program.
---
On March 12, 2019 from 12-1 p.m., Drexel University's LeBow College of Business will host a webinar for those interested in its customizable MBA. Information will also be available on all other postgraduate business education.
The session is open to all current and future students, and to full time, part time and international students.
Attendees will be able to connect one-on-one with admissions staff during the webinar, which will cover the following: full-time MBA; part-time MBA on the Philadelphia campus and in Malvern; the Online MBA; and the Masters programs in Accounting, Business Analytics, Economics, Supply Chain Management and Logistics, Marketing, and Quantitative Finance.
To register for the webinar, click here.
---
Emory University's Goizueta Business School recently hosted a panel of senior managers from multiple healthcare sectors who made predictions on the future of the industry for both providers and consumers. Moderated by Associate Professor in the Practice of Organization and Management Renee Dye, the panel's discussion focused specifically on the state of healthcare in the year 2040.
Panelists Jeff Fusile, President of Blue Cross and Blue Shield of Georgia; Judith Monroe, President and CEO of the CDC Foundation; Dane C. Peterson, Chief Operating Officer of Emory Healthcare; and Mike Van Den Eynde, Managing Director of Deloitte Strategy and Operations at Deloitte all contributed their insights at the February event.
Jeff Fusile commented on the rising cost of insurance:
"More than half of a family's gross income goes to cover the average family of four's healthcare cost—not a sick family, not a healthy family, the average family … "If we don't make a change, 10 years from now, maybe 20 years from now, we'll be here saying, 'Now it costs 100 percent of your gross income.'"
Monroe's remarks pointed out the complex factors involved in the growth of healthcare:
"The future really will depend on a complex web of things, all the way from science, technology and data to economics, political factors, social factors and certainly environmental factors … By 2040, we're going to have new devices that we can't imagine today. When you wake up, you're going to have real-time blood pressure, biometrics and blood chemistries."
Each panelist pointed out the vast changes that healthcare tech will undergo, along with the shift that will be necessary in order for the healthcare business to become consumer focus as opposed to profit driven.
Check out more from the recent panel here.
---
Loyola University Maryland's Sellinger School of Business has announced that it will offer classes for its new Professional's MBA hybrid cohort in Downtown Baltimore.
The Center Club at the Transamerica Building will be home to the cohort, which meets in conference rooms on Mondays from 6:30-9 p.m. The Professional's MBA (PMBA) is offered as a part-time degree for professionals from all backgrounds, and it is designed so that students may pursue the degree at their own pace.
"We are delighted to open a downtown location that will bring our excellent business courses we offer into the heart of Baltimore …So many professionals live and work [here], and Loyola wants to meet them where they are," says Sellinger Dean Kathleen A. Getz, Ph.D.
PMBA students, who will take 33-42 credits, will complete the remainder of the coursework online, but the Center Club will be the cohort's hub for meeting and learning. For registration info and more on the PMBA click here.
---
University of Notre Dame's Mendoza College of Business now offers a unique course in which students can flex real world skills while earning credits and providing community service.
The "Interterm" is offered in the first week of March, and it is meant to promote engagement with organizational partners to complete a selection of projects that will benefit the company, the student, and the surrounding community. Thirty-four partners from across the country signed on for Interterm. Among them was HUNGRY, a catering company in Washington, D.C.; Waves for Water, which helped distribute filtration kits to those affected by Hurricane Maria, and the Catholic Volunteer Network, which will partner students with young people in Takoma Park, MD.
After an extensive survey process with Mendoza's MBAs, the program was revamped from classroom case-studies to the experiential learning model that it used this year. Alice Obermiller, Associate Director for Experiential Learning in Graduate Business Programs says of the new curriculum, "[Students] wanted to engage in activities that tangibly built up their resume with demonstrated experiences working on real and timely issues … like most of us, [students] have many competing priorities, so they want to engage in things purposefully and that serve them most at the time."
In addition to the Interterm projects, students will be able to take part in international immersion programs in China, South America, and South Africa. For more on Interterm and the immersion programs, click here.
About the Author