UC Davis Launches Online MBA, Author Sam Walker Speaks at Fisher, and More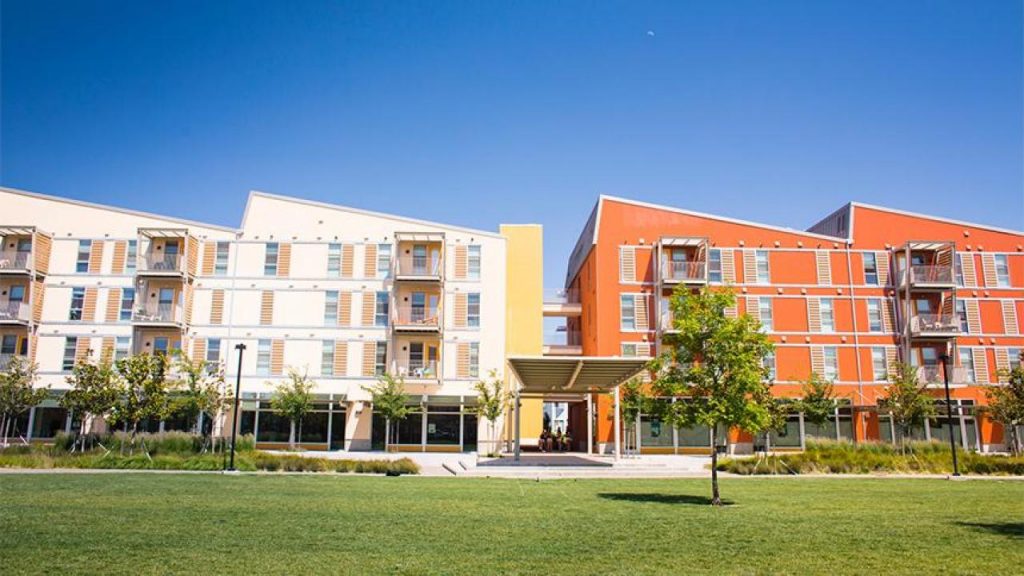 Let's take a look at some of the biggest stories from this week, including the a new Online MBA at UC Davis.
---
The University of California, Davis Graduate School of Management recently announced its new Online MBA, the first of its kind across the school's ten campuses. Now accepting applications, MBA@Davis will welcome its inaugural class on September 30, 2019.
The online MBA will offer opportunities for working professionals and other students to earn their degree at their own pace with virtual meetings and interactive courses. Faculty and lecturers from the traditional full and part-time programs will lead classes, each of which will have a live weekly session.
A culminating residential session will allow students to experience campus life, along with the chance to connect with one another and their professors. Members of the startup community and executives from Fortune 500 companies will also visit for networking and mentoring opportunities. The duration of the program will be two years, and four cohorts will start each September.
The online MBA will open the top 50 ranked UC Davis degree to students worldwide. For more on the new Online MBA at UC Davis, click here.
---
Ohio State University's Fisher College of Business recently welcomed Wall Street Journal columnist and author Sam Walker to the school's Leading Through Excellence summit last month.
Walker's book, The Captain Class: A New Theory of Leadership, which explores the essential qualities of successful leaders, has been voted one of the year's best business books by the New York Times and CNBC. Walker focuses upon the commonalities between great sports teams and great project teams, in particular how their coaches, captains and managers led them to success.
As the book's website notes, "The seventeen most dominant teams in sports history had one thing in common: Each employed the same type of captain—a singular leader with an unconventional set of skills and tendencies." Members of the so-called "Captain Class", according to Walker, all possess the qualities of courage to stand apart from the crowd, doggedness, and emotional control.
Walker says that another quality of captains is that while natural talent is helpful in advancing through the ranks of leadership, it is not vital.
"We're all realizing that management … is really the key to everything, and so many challenges can be addressed by building better teams and being smarter about how you promote," Walker says.
For more on the book and Sam Walker, click here.
---
Northeastern University's D'Amore-McKim School of Business has announced a new partnership with Adtalem, a leader in financial services education.
D'Amore-McKim and Adtalem will work to provide training on a global scale, beginning with the Certificate in AI for Financial Services. With this, managers and team leaders will be at the forefront of their organizations' adoption of AI, and they will also be able to gauge their companies' readiness for adoption.
Designed to be completed in eight-to-ten hours over two-to-four weeks, the course will begin this summer. Lisa Wardell, President and CEO of Adtalem, says, "We are pleased to partner with Northeastern University as a major thought leader consistently at the forefront of AI, and to expand this partnership into other academic areas and industries."
The banking and financial services industries are particularly well served by the use of AI, with such applications as improving the accuracy of credit scoring, algorithmic stock trading, and fraud detection. "Breakthrough technologies, including artificial intelligence, offer the promise of higher productivity, enhanced efficiencies, and economic growth," says Raj Echambadi, the D'Amore-McKim Dunton Family Dean at Northeastern University of the new certificate.
For more on the AI for Financial Services certificate, contact AIFinancialServices@adtalem.com.
---
Drexel University's Lebow College of Business has become a leader in education on FinTech with help from the school's TD Bank Endowed Professor of Finance Michelle Lowry. The school's course, entitled Cryptocurrency and FinTech, was introduced this quarter with positive feedback from students and guest lecturers.
"It's important for students to have the knowledge of what is going on in the [cryptocurrency] space, but also to have the academic framework so they can understand the bigger picture … In order to understand Bitcoin, you need a bit of historical perspective about what money is," says Lowry.
Lowry welcomed Chris Carroll, Associate Teaching Professor of information science in Drexel's College of Computing and Informatics along with Edwin Handschuh, co-founder and CEO of 1Konto, a broker/dealer startup focused on cryptocurrency exchanges to speak to students.
Handschuh says, "A lot of top-tier, leading-edge schools are approaching this topic… I'm glad to see Drexel is one of them."
For more on the course and other Lebow curriculum offerings, click here.
---
The Lehigh University College of Business and Economics recently hosted its annual Women in Business Conference, welcoming various experts on personal branding, workplace assertiveness, and ways in which to make oneself valuable as a new hire.
Maria Chrin '87, managing partner of Circle Wealth Management; Dipti Gulati '90, Senior Audit Partner at Deloitte; and Hayward Bell '78G, retired Chief Diversity Officer at Raytheon, all served as panelists for the Personal Branding discussion. Adjunct professor Jacquelyn Febbo served as moderator.
Gulati offered some advice to students regarding how to handle conflict in the workplace: be prepared with facts to make your point, but do so calmly. "Being prepared is important … I want disagreements, I want people to challenge. It's the only way we can get better."
Magda Yrizarry, Chief Talent and Diversity officer at Verizon, delivered the keynote speech. On the topic of inclusion, she says, "Diversity is counting heads. Inclusion is making those heads count."
You can read more about the recent conference here.
About the Author