Friday News – USC Marshall Announces New Dean, HBS Receives Gift for Dual Degree, and More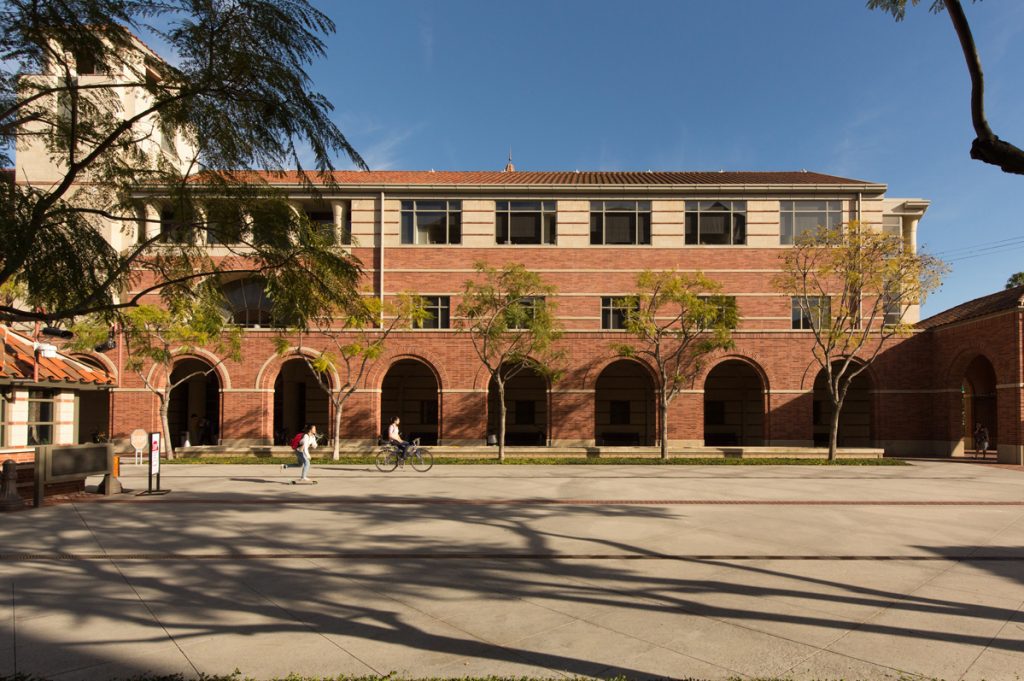 Let's take a look at some of the biggest stories from this week, including the newest USC Marshall dean.
---
The USC Marshall School of Business announced its newest dean, Geoffrey Garrett, formerly of the Wharton School at the University of Pennsylvania. Garrett, an economist and political theorist, begins his tenure in 2020.
President Wanda M. Austin says of Garrett's appointment, "He has a demonstrated track record in global business theory and practice, which aligns with our mission to create the leaders of the future … Marshall School of Business has found a tremendous leader in Geoffrey Garrett."
Along with serving as Wharton's dean, Garrett is also the Reliance Professor of Management and Enterprise, and he formerly taught political science there. Prior to his positions at Wharton, he served as dean of the University of Sydney and the University of New South Wales. His appointment at Marshall will not be the first position he has held at USC, however. He also taught communications, international relations, law and business in 2005.
Garrett says, "My first year will be all about listening and learning … I think I have a pretty good appreciation for the world of business and education and for what USC Marshall has achieved. But the DNA of the school is its people, and I have so much to learn from them and about them."
Read here for more about the newest USC Marshall dean.
---
A generous gift from two alumni has contributed to the growth of the MS/MBA joint degree program at Harvard University. Denise Dupré and Mark Nunnelly, both 1984 MBA graduates, have given the needed support for a financial aid program for students who are pursuing the dual degree. The MS/MBA program launched in 2018, and it has served to unite HBS and the Paulson School of Engineering and Applied Sciences (SEAS).
Twenty-nine students are enrolled in the MS/MBA's inaugural program, whose curriculum focuses in equal part on technology, design, and business and management principles.
Nitin Nohria, Harvard Business School Dean, says:
"This generous gift will support future leaders who will bridge the worlds of business and engineering, spurring innovation and the commercialization of new discoveries to address many of society's most exciting opportunities … The expansion of SEAS to [the Allston campus] is a catalyst for collaboration that will propel and transform teaching and research at Harvard for decades to come."
The expansion of Allston was a major catalyst for Dupré and Nunnelly's gift. "We've both been enormous fans of the possibilities in Allston for many years," says Nunnelly. "It's so incredibly important to the future of Harvard, the city of Boston, and the entire state of Massachusetts."
For more on the MS/MBA and the Allston expansion, read here.
---
A statistician and associate professor at Temple University's Fox School of Business has made great strides in data science with a pair of new developments that will likely be game changers in healthcare and education.
Zhigen Zhao, along with his colleagues, have discovered a way to calculate health risks by studying interactions between human genes. The team developed an algorithm which will analyze 20,000 genes at a time (twice the number of previous methods), which may help doctor's to determine a patient's risk for such things as Alzheimer's, alcoholism, and obesity.
"Our method only takes two-tenths of a second to finish this kind of calculation," Zhao says. "People's health can depend on a specific combination of their genes."
Another breakthrough algorithm Zhao and his team created will help to bridge the divide in standardized test scores between advantaged and disadvantaged students. With the new tool, the team parsed the test results collected from various schools to create a more thorough picture of who was doing well on which tests.
"The main idea for this method is to incorporate school district information to get a new threshold … The standard method, which doesn't include this information, can be either overly conservative or overly liberal."
Read here for more on Zhigen Zhao and his team's work.
---
Julie Mitchell, a graduate of the Rutgers Business School Online Master of Science in Supply Chain Management program, managed to launch a new and more profitable career even amidst the daily challenges of family and work.
Mitchell is Senior Procurement Agent in Supply Chain Management for Boeing, where she manages every aspect of equipment delivery to create 737 galleys. She has been with Boeing for five years, and in that time her salary has increased by 83 percent. "The degree catapulted me into a senior procurement agent position," she says. "There are people who have waited 10 years for that to happen."
After a decade plus long career of managing a dental practice, Mitchell decided to take a job at Boeing where she discovered her talent for managing billing, logistics, and operations. Several experiences led her to further hone in on her natural ability for 'disruption management,' and from there she earned her degree.
"I like to be challenged and I like fixing problems. A 737 has 400,000 parts, including nuts and bolts. It can be like working on a puzzle. The most rewarding thing is delivering something to a customer that they're happy with."
For more on the online Master of Science in Supply Chain Management at Rutgers, read here.
About the Author