News Roundup: New Boston University Online MBA, and More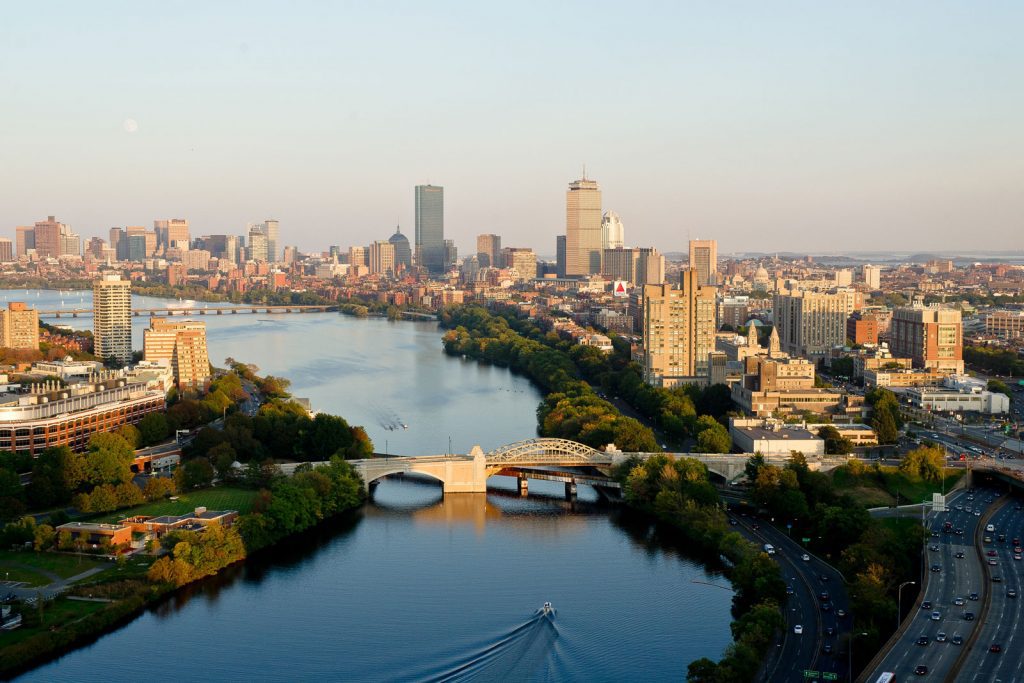 Let's take a look at some of the biggest stories from this week, including the new Boston University Online MBA at the Questrom School of Business.
---
Boston University's Questrom School of Business will partner with online education platform edX to establish an Online MBA, set to begin in 2020.
On news of the announcement, Boston University President Robert A. Brown says, "With the online MBA, we're seizing the initiative to offer a major degree for which we believe there is global demand. Higher education must evolve in a fast-changing world. We aim to lead in this evolution."
Applications officially open on August 16, 2019 and tuition will be $24,000 per year. edX was designed from researchers at Harvard University and MIT in 2012. Since its launch, it has gained more than 21 million users from every country across the world. Chrysanthos Dellarocas, Associate Provost for Digital Learning & Innovation, says, "Through this degree, BU opens itself to the world in a manner we haven't done before."
edX started offering Master's programs last fall, including a master's in analytics from the Georgia Institute of Technology and a master's in computer science fro the University of Texas at Austin.
You can read here for more on the online MBA and on edX.
---
Professor and economist Brad Barber of UC Davis Graduate School of Management recently weighed in on the question of the effect of human error in investments. Comprehending biases, he suggests, is the key to improving decisions.
Behavioral biases cost investors 4 percent per year, according to Barber. In a recent article in financial news publication Raconteur, Barber's research was cited as was that of his colleagues. On the topic of bias and error in investing,
Barber's colleague Craig Burgess says:
"We are pattern-seeking primates, which is useful for hunting prey, but terrible for complex tasks such as investing. So, we are now regularly prone to hundreds of biases, too deeply ingrained to overcome without removing the human from the process."
'Passive investments,' or those completed via carefully designed software processes, are cheaper than investments performed by a fund manager, and absent of the inherent biases of humans. Many managers, however, argue that skilled 'active investors' can beat the effect of bias and error to greater effect than machine learning. For more on Barber's research, read his profile. For the full Raconteur article, read here.
---
This year's INTERSECT@CMU Health Care Innovation Conference will take place on September 13, 2019 at the Tepper School of Business.  Registration opens in August.
Among the topics covered by this year's speakers and panelists will be delivery methods, policy, and emerging technology. Last year's INTERSECT conference was part of a two-day celebration to commemorate the opening of Tepper Quad. It was also the conference's inaugural year.
Opening remarks last year were offered by CMU President Farnam Jahanian and Tepper School Dean Bob Dammon. Jerome Presenti, VP of AI at Facebook, Inc. delivered a keynote speech. Panels covered the growth of smart machines in everyday life, along with the potential of blockchain to revolutionize economies.
To stay posted on this year's speakers and panelists, visit the INTERSECT@CMU 2019 site.
---
The USC Marshall School of Business recently announced a $1 million gift from Andrew Tavakoli, MSBA '86, which will lend support to the Master of Business for Veterans (MBV) program.
The gift will establish the Andrew Tavakoli Family Endowment for MBV Students, which will enable veterans who show exemplary leadership skills and academic performance to advance at USC Marshall. The MBV is a one year graduate program for veterans, active duty, and reserve personnel. It was created to allow vets and those currently serving to apply their military leadership and strategic skills in business settings.
"My hope is that no qualified veteran or active duty personnel would ever be prevented from joining the USC MBV program for lack of financial resources," Tavakoli says of the gift. He is a member of Marshall's Board of Leaders and the Los Angeles World Affairs Council. Along with a MSBA from Marshall, Tavakoli holds a BSEE degree in computer science from the University of Pittsburgh and an MBA from California State University Long Beach.
MBV Program Director James Bogle says:
"I truly appreciate Mr. Tavakoli's support for our veteran students in the MBV program. In our conversations, it quickly became clear that Andrew recognizes the unique potential that former military leaders bring to the business community. "
Read here for more on the MBV and on Andrew Tavakoli.
---
Janis Moore Campbell, Director of Graduate Professional Development for the Temple University Fox School of Business' Center for Student Professional Development (CSPD) recently offered some helpful hints on how to rise to the top of the applicant pool during your job search.
According to Campbell, the "experience of you that you promise" to an employer is just as vital as your GMAT scores or strong academic record when designing your resume. Most employers want to know what it's like to work with you, just as much as how well you will perform on any given project.
Campbell outlines the following guidelines in honing in on your brand.
Take a realistic look at your presence on the Internet.

What have others said or posted about you? How well do you come across in light of your future bosses?

Use facts, not opinions.

Recommend, as opposed to asking to be recommended – Strengthen your network by reminding others of your presence. One sure way to get others to remember you is by mentioning their  accomplishments.

Strategically volunteer in a capacity that is similar to your career goals.
Participate in trade associations

Attend events and publish articles in your areas of interest and expertise.

Join a network through trade associations
For more on the CSPD and for links to their social media sites, click here.
About the Author