Boston University's Barbara Bickart Answers Our 5 Questions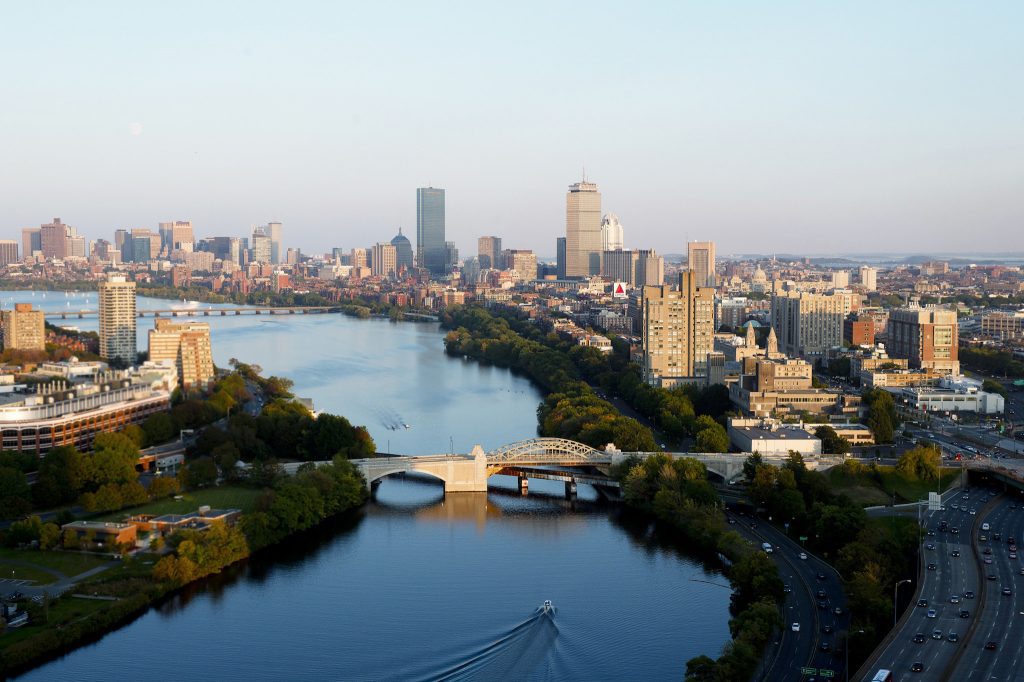 In our latest installment of the MetroMBA "5 Questions" series, we speak with Barbara Bickart, Associate Professor of Marketing and Senior Associate Dean for MBA Programs at the Boston University Questrom School of Business. Bickart talks about the school's new Online MBA, what's next to come for the business school, and what type of student may be a perfect fit for the program.
---
1.) Why You Believe Now Was the Right Time for BU Questrom to Introduce an Online MBA Program?
"Significant advances in digital technology and education delivery platforms makes it possible to now offer high-quality and rigorous degree programs in an online setting. Because of these changes, at both the university and the school level, we felt it was imperative to develop the capability to offer online degree programs at scale. Further, the global market appears strong, particularly at the lower price point. edX has received over 10,000 inquiries for an online MBA program, making it their most requested Master's degree. The edX technology platform is scalable and has a global reach of over 20 million learners, which will help us to expand our portfolio to reach a unique segment of business learners.
In addition, the global market for online professional education is sizable and there remains value in the MBA degree credential overall. According to a 2018 survey by the Financial Times, MBA grads nearly double their pre-MBA salary within three years of completing the degree.
Finally, the invitation to partner with edX provides an opportunity that aligns with our social mission to expand access to a top-tier business education throughout the world."
2.) How Will the Questrom Online MBA be Different from Other School's Online Programs?
"Unlike other online MBA programs, our program was designed from the ground up with the global online learner in mind. In the design process we leveraged knowledge gained from the BU Global Business Education Jams to create an updated and relevant MBA for the 21st century. Key themes include creating a socially responsible business, decision-making in a data-driven environment, managing with integrity, global business strategy, and developing an innovative mindset.
In addition, most other online programs offer traditional disciplinary-based courses. In contrast, our program focuses on developing the capabilities that lead to managerial and business success. By focusing on delivering capabilities versus disciplinary based courses we can leverage more fully the expertise of our alumni and other business leaders in developing exercises and cases that can better support a problem-solving approach to learning in a scaled environment."
3.) How Important is Being One of the First Major Business Schools in Boston to introduce an Online MBA?
"We are not the first online MBA in Boston. Babson, Simmons, and Northeastern offer traditional online MBA programs. We are, however, the first scaled MBA in Boston and only the second in the world.
Traditional online MBA programs are offered by about twenty of the top fifty MBA programs in the United States, and charge the same tuition as their residential program. Our scaled online MBA through edX is a new MBA category; and lies outside of the traditional and increasingly crowded online market. Our program will increase the accessibility of an online MBA both in the Boston region and globally."
4.) Is This a Sign of More Programs to Come?
"Definitely! Entering the online MBA market at this time allows us to generate new capabilities, content, and infrastructure that will create hybrid flexibility in our current program portfolio and introduce new credit-bearing and noncredit-bearing programs in the future. We see also this initiative as creating the technology platform to develop forms of digital engagement to drive lifelong learning for our alums."
5.) What Do You Believe Will be the Ideal Questrom Online MBA Candidate?
"The ideal BU Questrom Online MBA candidate is someone who has been working for about five to seven years, does not want to leave their job, and is seeking to advance their career. These individuals work in a variety of organizations, including the business, not-for-profits, education, and government sectors. They are busy people with complicated schedules and therefore seek the convenience of an online program. In addition, they may live in a location (either in the United States or abroad) where access to a high-quality MBA program is limited. They are curious and are motivated to complete a degree in an online setting."
About the Author