News Roundup – Pepperdine MBA Shines Among Fellow CEOs, MIT Hacks, and More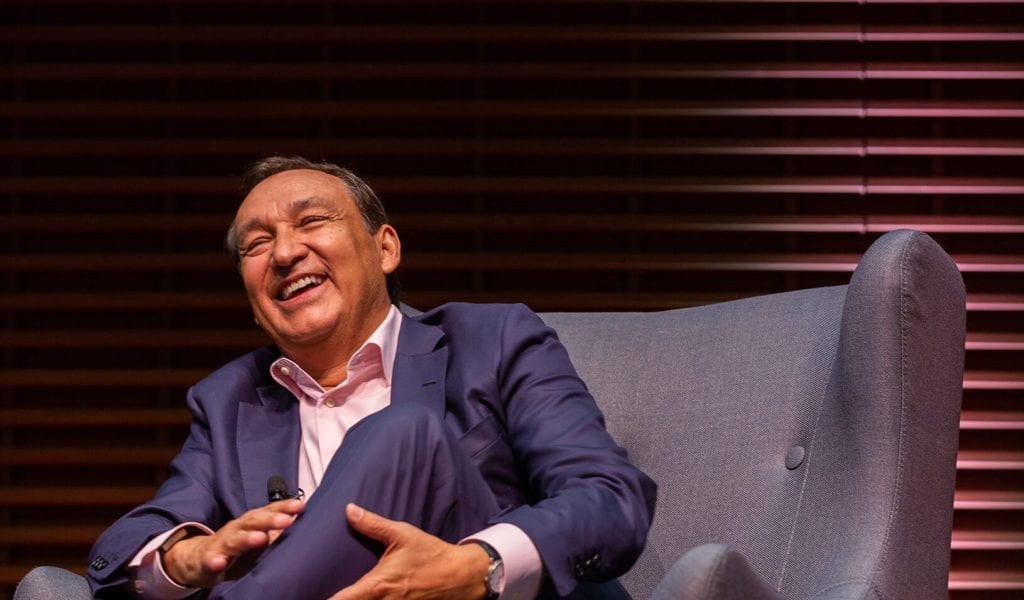 Let's take a look at some of the biggest stories from this week, including Pepperdine MBA alum Oscar Munoz earning praise from Fortune.
---
Pepperdine Graziadio Alum Oscar Munoz (MBA '86) is one of the top 100 CEOs of Fortune 500 companies, and one of 31 who holds an MBA.
Munoz is CEO of United Continental Holdings, Inc. Formerly, he served as president of CSX Corporation during 2015.  Prior to that, he was CSX's chief operating officer. Munoz also served as the chief financial officer and vice president of AT&T's Consumer Affairs division from 2000-03. The first of his family to graduate college, Munoz attended USC for his undergrad degree before attending Graziadio.
Other schools represented on the Top 100 CEOs list are Stanford Graduate School of Business (Mary T. Barra, CEO of General Motors Co.); Columbia Business School (Gail Koziara Boudreaux, Anthem Inc); University of Chicago Booth School of Business (Satya Nadella,  Microsoft), and the Fuqua School of Business at Duke University (Tim Cook, Apple).
You can read more about the Fortune top 100 CEOs here.
---
MIT Sloan recently hosted its inaugural 'Hacking Nanomedicine' event, which brought together graduate and postgraduate students for a networking and problem solving session addressing the challenges of modern healthcare.
It was first in a series of half-day events meant to gather teams for intensive strategy sessions with peers across departments and research areas.
"We believe this format is a powerful combination of intense, collaborative, multidisciplinary interactions, separated by restful research periods for reflecting on new ideas, allowing additional background research to take place and enabling additional people to be pulled into the fray as ideas take shape," says Brian Anthony, Associate Director of MIT.nano, the new 200,000-square-foot research center that launched at MIT last fall.
With the intent of applying their discoveries to actual startup efforts, the teams delivered 30 second pitches on topics such as such as obesity and efficient delivery of vaccines. Each cohort then broke into groups to come up with nanotechnology based solutions.
MIT Hacking Medicine was formed in 2011 in order to promote innovation through combined efforts of students, the research community, and medical professionals. For more info on the program, visit the official website.
---
Rutgers Business School's Institute for Corporate Social Innovations recently welcomed its newest Executive Director, Noa Gafni.
Gafni was formerly CEO and founder of Impact Squared, a consultancy specializing in socially responsible investments. She was also Global Leadership Fellow and Communications Head for the Global Shapers Community at the World Economic Forum in Geneva, and Head of Social Media at Hearst Magazines in New York. Along with these positions, Gafni is a Practitioner Fellow of Social Innovation at the University of Cambridge.
Gary Cohen, founder of the Institute, says of Gafni's appointment:
"We are privileged to have someone of Noa's high caliber serving as Executive Director of the Rutgers Institute for Corporate Social Innovation. Her track record in driving positive social impact across the private, nonprofit, and academic sectors and her successful entrepreneurial experiences position her well to advance the mission of this new institute."
Gafni has worked on global social impact projects with organizations such as the United Nations Foundation, UNICEF, and International Crisis Group. She received a BA in Psychology from Dartmouth College and an MBA from the London Business School. She has also served as an adjunct professor at the NYU Robert F. Wagner School of Public Service.
Read here for more on the Rutgers Institute for Corporate Social Innovation.
---
With the intent of educating Ph.D. students about faculty positions within business schools, NYU Stern has developed the Diverse Pathways in Academia program.
Scholars who participate can do so free of charge. The goal of the initiative is to build a diverse academic knowledge base within professorships at the business school community. The Ph.D.s will interact with current members of the business school faculty, who will share strategies on cultivating job prospects, sifting through job offers, and negotiating salaries.
The program will also serve as a valuable networking event, with faculty offering presentations and panel discussions. The application deadline for the January event is October 11, 2019.
---
The Wharton School has announced that the deadline for its Seminars for Business Journalists program is August 23rd, 2019.
The seminar series is led by Wharton's most prominent researchers and professors, and it offers journalists the chance to participate in hands-on exercises and immersive sessions on key issues and breakthroughs.
The National Press Foundation offers two fellowships each year that cover tuition, course materials, housing, meals, and transportation. Prior fellows include journalists from The New York Times, The Wall Street Journal, and The Washington Post. The seminars will cover the basics of business strategies, and will be meant to inform the journalists with in-depth conversations from various practitioners and thinkers.
The event will take place October 13-16, 2019. Registration info can be found here.
About the Author