News Roundup – Vanderbilt Grants LGBTQ Fellowship, McCombs at SXSW, and More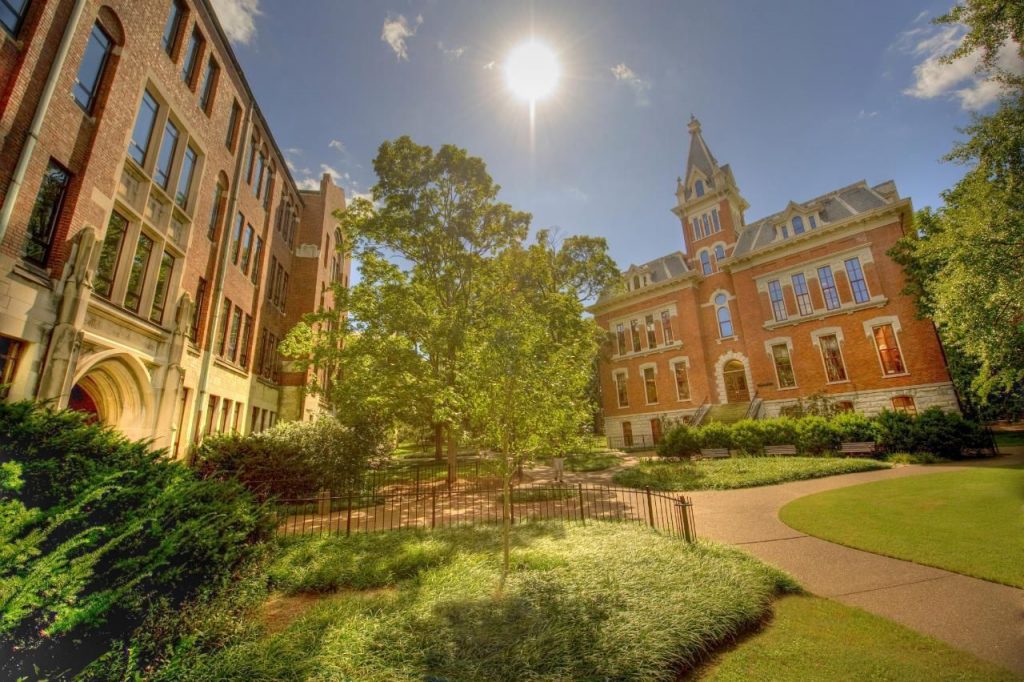 Let's take a look at some of the biggest stories from this week, including the new LGBTQ Fellowship offered at the Vanderbilt University Owen School of Business.
---
Vanderbilt University's Owen School of Business granted its first Reaching Out LGBTQ MBA Fellowship to Executive MBA candidate Greg Geffre.
Reaching Out MBA (ROMBA) is a nonprofit organization that helps LGBTQ b-school students to develop their professional goals via scholarships, networking, and educational programming. This is the first year that the group will assist an Executive MBA, but Reaching Out MBA Fellowships have been granted to previous daytime students at Vanderbilt for the past several years.
Greg Geffre began his career with Wells Fargo in its financial crimes division, and shifted into a compliance analyst role at UBS after relocating recently to Nashville. He has participated in the Pride Networks at both organizations.  Of his experience, Geffre says:
"Coming to a new city, not having a graduate degree—I knew that was something I wanted to do. And I knew that now is the best time to do it … After the MBA, I'm hoping that I'll be able to start transitioning myself as more of a senior leader and start moving into more into a higher-level decision maker role. An advanced degree is necessary to do that."
For more on Vanderbilt's Executive MBA program, visit the program page. Read here for more on ROMBA.
---
This summer, the Marine Corps Scholarship Foundation honored USC Marshall alum and trustee William "Bill" Schoen with the Semper Fidelis award.
According to the Foundation's statement, "In the spirit of the award's meaning, 'always faithful,' Schoen was commemorated for his many contributions to the Marine Corps community and Marine Corps Scholarship Foundation's mission to empower Marine children in their pursuit for a higher education."
Schoen served in the Marine Corps from 1953-1961, and he has served as member of the Founders' Group of the Marine Corps Heritage Foundation. He also serves on the Advisory Cabinet of the Marine Corps Scholarship Foundation's American Patriots Campaign.  "The Marine Corps opened my eyes to the endless possibilities available through hard work, dedication, sacrifice, honor. This is one of the reasons that supporting other Marines and the Marine Corps in such an integral way is part of my life," says Schoen.
It is also, he continued, a reason that he pursued a career in business leadership. Schoen was founder and CEO of  Health Management Associates Inc., which he established in 1985. Under Schoen's leadership, the Florida-based corporation, which specialized in management of over 70 acute care and psychiatric facilities, earned a place in the Fortune 500.
Schoen received the USC Alumni Association's highest award for his achievements in 2016. Read here for more on Schoen and the Semper Fidelis award.
---
Faculty from The University of Texas McCombs School of Business hope to share their knowledge at South by Southwest (SXSW) in 2020, and they are asking for help from the public to nominate them for a spot at the conference.
Potential speakers have posted a number of possible topics on which they can speak at SXSW, and the selections and voting instructions can be found here. Voters can choose from such topics as cryptocurrency and big data in daily life. Other potential talks are The Power of Students as Policy Entrepreneurs, (in the Higher Ed category); Alexa, Call the Healthcare Cyberwarrior Hotline! (in the MedTech Category); and People Analytics and the Game of Life in the Workplace category.
This year's SXSW conference will take place March 13 – 22, 2020 in Austin.
---
Kuang-Yao Lee, Assistant Professor of Statistical Science at the Fox School of Business, has researched one of the most pressing issues of today: the problem of addiction among U.S. veterans.
The Veterans Administration has launched a study of one million veterans to track alcohol use over time in order to discover more effective treatment options. This is where Professor Lee's statistical expertise comes in. Funded by the Office for the Vice President of Research at Temple University along with the VA, Lee's process includes gathering data blood samples and health updates from veterans. The team's hope is to identify specific combinations of genes that result in addiction, in order to apply earlier interventions in the future.
"Previous studies have suggested [these genes exist], but mostly were only limited to small scales or restricted conditions," he says. "We want to use statistical models to find out if this is really a valid assumption. Our results so far suggest a very strong association."
While health records and blood testing have long been available to researchers with similar goals, big computing has reached a point where it can gather millions more data points and process them at an exponentially greater speed. Lee hopes to apply the same methodology of data processing for not only addiction, but for other genetic, behavioral, and health problems. Read more on Lee's research and on the VA's efforts here.
---
Berkeley's Haas School of Business and College of Engineering have launch a dual MBA/MEng degree program, beginning enrollment in 2020.
Aimed at early career professionals, the degree will help students to advance into leadership roles with a unique knowledge base. MBA/MEng Program Faculty Director Candace Yano, who teaches at both Haas and Berkeley Engineering, says, "The program will prepare students to meet industry demands for graduates who are both business- and technology-savvy and can lead technical innovation efforts—a combination of skills needed in Silicon Valley and beyond."
The demand for individuals with mastery of each field is great at companies such as Google, Microsoft, Apple, Boston Consulting Group, Citibank, KPMG, and Genentech. With multiple openings for jobs like principal architect, marketing analytics manager, strategy and operations manager and product manager, these organizations require the high level of understanding of how business grows upon technology.
Inspired by Berkeley's undergraduate Management, Entrepreneurship, & Technology Program (M.E.T.), the program will welcome 20-30 student cohorts during its inaugural year. Read here for more on the MBA/MEng degree.
About the Author