The Highest Paying Healthcare Careers for MBAs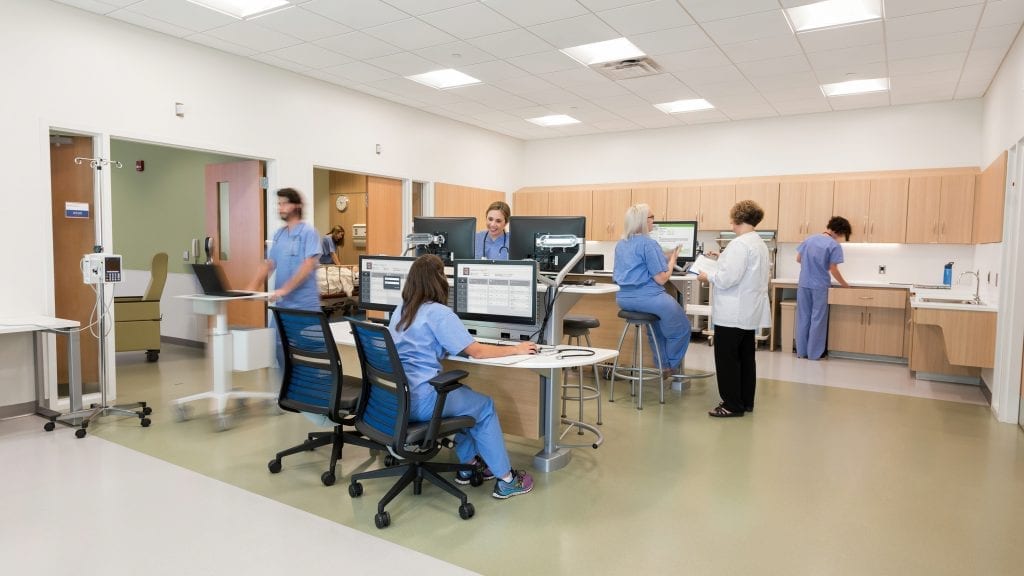 According to the U.S. Bureau of Labor Statistics, healthcare management careers have a remarkable projected growth of eighteen percent over the next decade—a much faster rate than the national average for all surveyed occupations.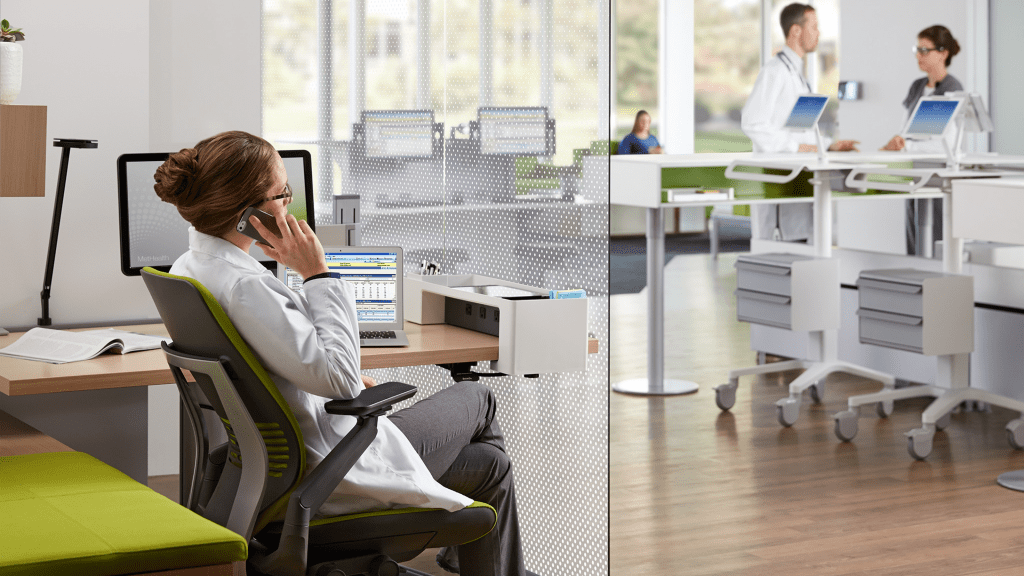 This alone could be enough motivation to pursue a career medical and healthcare administration. But there's more to it than that. In these professions, your business skills will be put to great use for the benefit of others, but you'll also be making a solid salary even at the entry level. The following is a look at some of the top paying healthcare careers for MBAs.
The Highest Paying Healthcare Careers
Hospital Administrator
Hospital Administration encompasses a wide range of functions, all of which have the goal of making a facility run as smoothly as possible. Small community clinics, large urban hospitals, research centers, nursing homes, and urgent care clinics all require administrators to ensure that they are providing the best care. Administrators manage hiring, oversee medical procedures, and act as liaisons to the press and the larger community.
Another large part of an administrator's role is developing and managing budgets and ensuring compliance with the various regulations required to succeed in providing good healthcare. Typically, hospital administrators make a top salary of around $95,000 a year with an average of $75,000.
Pharmaceutical Product Manager
Another lucrative career to pursue with a healthcare MBA is that of a Pharmaceutical Product/Project Manager. Responsible for both the technical and the sales sides of drug development, pharma PMs need a wide range of skills in business and the sciences to earn the highest salaries.
Also vital to this role is the ability to communicate with the various parties involved in drug research, development and marketing, from chemists and lab workers to ad agencies, tech firms, and ultimately the consumer. Strong analytical skills are also a plus, as is a marketing management background. Glassdoor lists the average Pharma Product Manager's salary as about $114,000 per year, with $78,000 at the lower end and $150,000 at the top.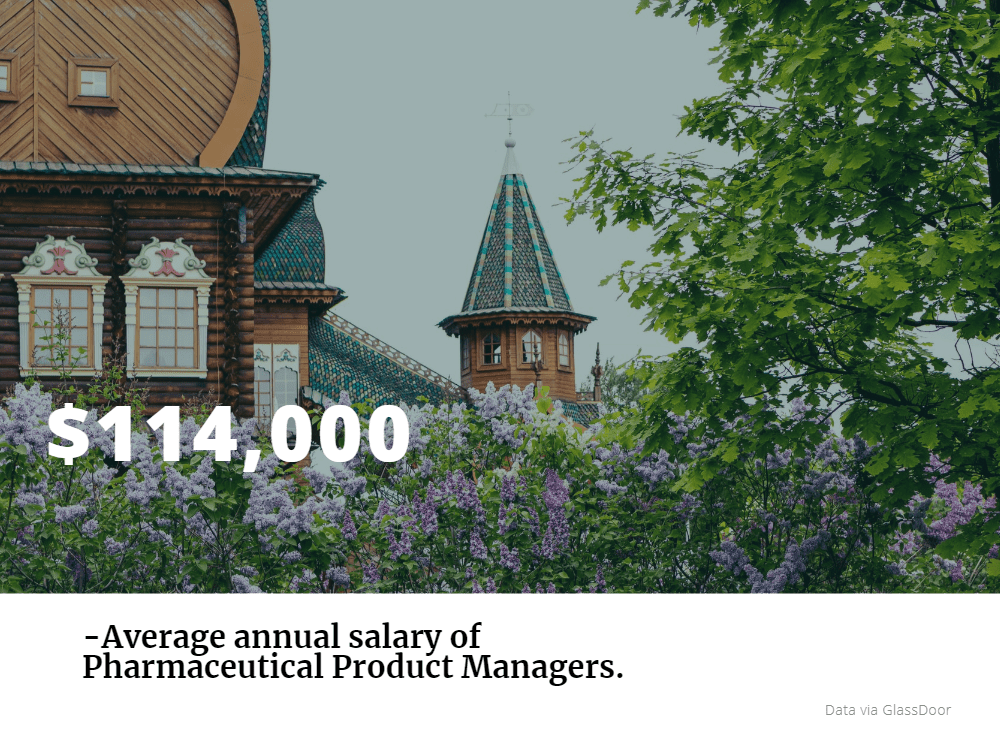 Medical Practice Manager
Medical Practice Managers provide many of the same services as Hospital Administrators do, only on the smaller scale of a doctor's office or medical practice. They are responsible for staffing, compliance with regulations, billing, supply management, and managing the revenue cycle. Practice Managers also ensure the privacy and confidentiality of patients' records held within the office.
Insurance issues also come under the purview of a Practice Manager. Like many of the other roles listed here, the career outlook is positive for Medical Practice Managers. According to the Bureau of Labor Statistics, growth of this profession will be well above the national average at eighteen percent over the next decade. According to Paysa, Managers at a medical practice make an average of $96,000, and a top amount of roughly $100,000 per year.
Health Informatics Manager
A Health Informatics Manager (also known as a Clinical Informatics Manager) gathers, analyzes, and manages patient and facility data with the dual goals of improved patient care and efficiency. A background in IT is helpful in these fields, as expertise in software and applications are part of what help a healthcare facility run smoothly.
This role also draws upon business management skills, as the HIM often consults on budgets and costs for the facility. Salaries for this role average at about $90,000 per year, and can reach to $125,000, according to Payscale.
Medical Entrepreneurship
Medical Entrepreneurship is a steadily growing field in healthcare, as facilities often require new ideas and innovation to keep up the pace of offering the best care. Building an effective and sustainable business model is a skillset that many practitioners lack, and entrepreneurial thinking is necessary for doctors and providers that are beginning private practices.
Development of new applications and physical tools and medicines is all fall under a medical entrepreneurship umbrella. A medical entrepreneur can also tap their network to raise capital for research and development, and can also offer invaluable knowledge on data analytics and market needs to a growing practice. Salaries for medical entrepreneurs vary greatly according to the field in which they work, but Simply Hired lists an average of $76,000 and a top amount of $115,000.
Hospital CEO / CFO positions are obviously at the top of the pay rate when it comes to the most profitable healthcare careers. Knowledge and expertise in all of the above roles is helpful here, though in many cases hospital executives have served in leadership roles for other organizations such as universities, banks, or governments. Hospitals require CEOs and CFOs who have the unique capabilities of running a profitable business while having awareness of the needs of their patients and families.
Hospital CEOs make about $115,000 per year on average in the U.S., and up to $300,000 a year according to Indeed. The nationwide average for a CFO is $150,000, and is also $300K at the top, according to ZipRecruiter.
Healthcare Education in Business School
Johns Hopkins, St. Joseph's University, the Wharton School of the University of Penn, Temple's Fox School of Business, The Arizona State W.P. Carey School of Business, and CUNY Baruch all have well reputed healthcare management programs where you can pursue a master's degree. Follow the links for their profiles.
About the Author