5 Questions with UW's Hybrid MBA Program Director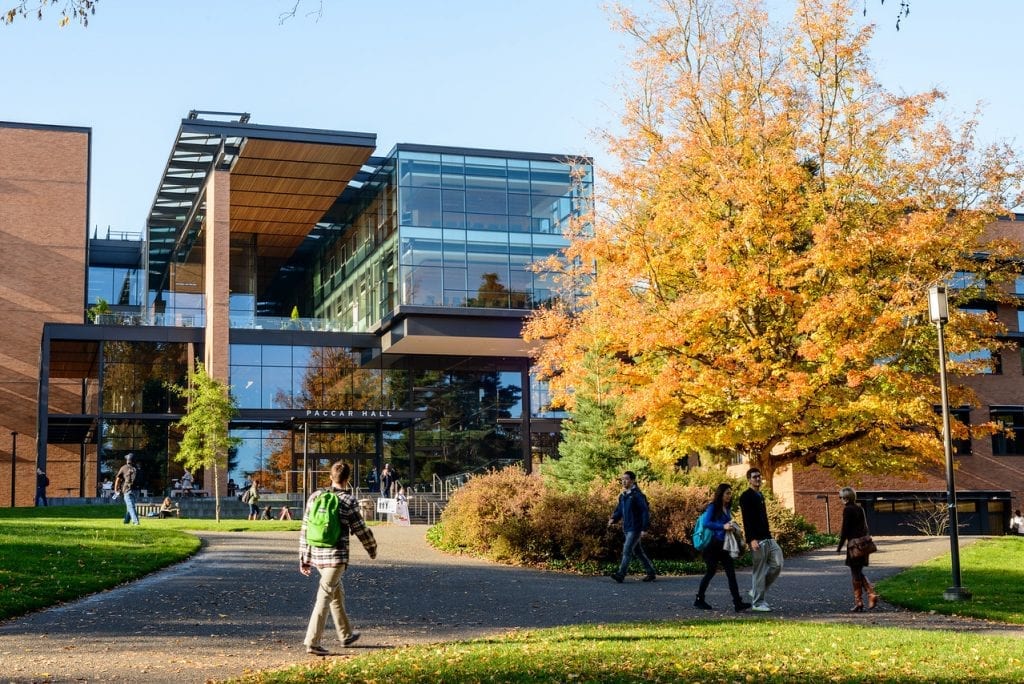 In our latest installment of the MetroMBA "5 Questions" series, we speak with Jodey Farwell, the new Director of the University Washington Foster School of Business Hybrid MBA Program. Farwell talks about the school's rapidly growing program, what you can expect when enrolling, and Seattle's staple brunch spot.
---
1.) Why Do You Believe the UW Foster Hybrid MBA is Expanding While Other MBA Programs Around the U.S. are Shrinking?
"The UW Foster Hybrid MBA program is a niche model—it's not online and it's not in person. It is something different, something better. Fostering a belief that we are 'Better Together, Better Tomorrow.'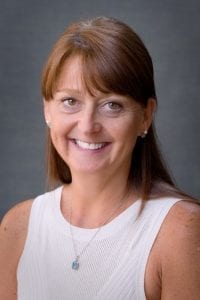 The Hybrid MBA was designed with today's current student in mind. Want to feel connected to your classmates, professors, and university? We have quarterly immersions. Want to be challenged by world-class faculty without having to physically sit in class each week? We have dynamic synchronous 'live' sessions each week. Our classes are delivered with intentionality. Our curriculum design team works with faculty to break down their content in order to deliver different concepts in compelling ways from high quality, professional videos to live sessions to activities in the online course environment. Our cohort team-based program creates a tight-knit network of students located all over the US.
Our Seattle location is also attractive. Seattle has established itself as an iconic, global leader in business and innovation. For students wanting to get their foot in the door with Seattle-based companies such as Microsoft, Amazon, Expedia, and Starbucks, Foster can provide access through its expansive alumni network and rich Seattle business connections."
2.) What is the Ideal Type of Candidate for the UW Foster Hybrid MBA Program?
"Our program is built for busy mid-career professionals. They are self-motivated, driven, and collaborative individuals looking to make an impact in their industry."
3.) What are the Advantages of the Hybrid MBA Over Other Traditional Online MBA Programs?
"The Hybrid MBA allows you to remote into class from wherever you are the world. If you travel for work, for pleasure, or are in the midst of a move—no problem; you can continue pursuing your MBA with our program.
We are in a highly remote/telecommuting culture. If your job is remote in nature, you can be 'live' anywhere; the Hybrid MBA creates this same environment with its virtual classroom. This allows for some flexibility while deepening how the students value their in-person immersion sessions each quarter. When they arrive, they are 'all in.' This is their time to spend together and to network, with professors, and staff, and our career experts."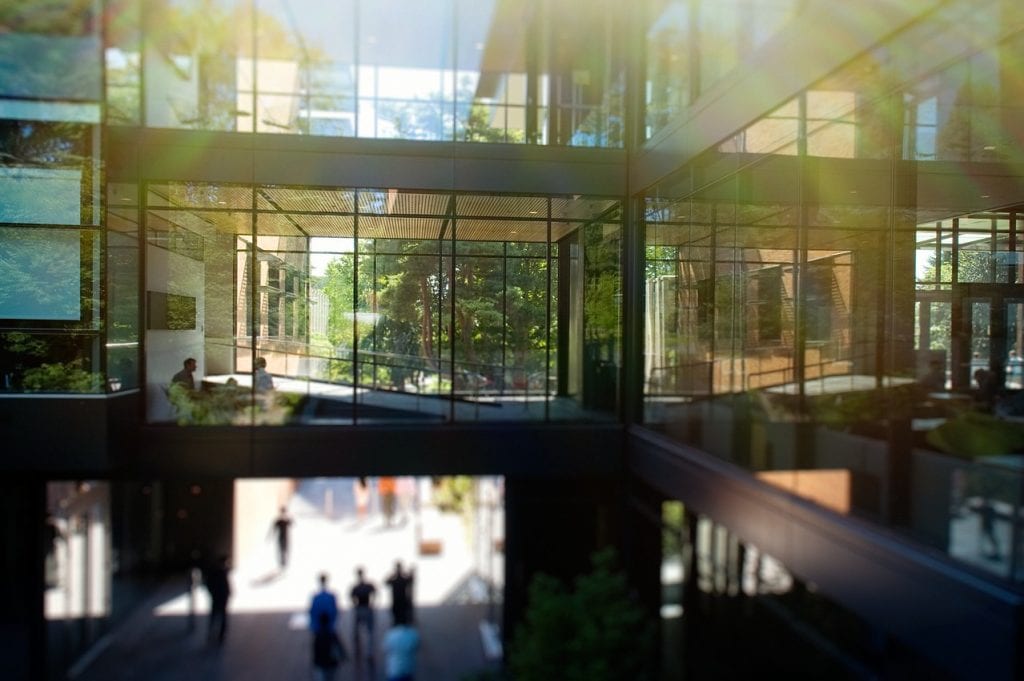 4.) How Does UW Foster Help Establish Students' Careers with a Program that is Majority Online?
"As part of the UW Hybrid MBA, we have two career experts on staff. They offer one on one coaching, remote and in-person programming, and applicable workshops. They often bridge the gap between classroom learning and applying those concepts in your day to day- from salary negotiations, interviewing, or networking facilitation. It is our required in-person quarterly sessions, 'Immersions' that make these in-person components possible.
The Career Management team also offers optional treks where students can travel to key metropolitan areas to visit companies. Students visit high growth U.S. companies to experience their culture, learn about their operations and hear about potential opportunities."
5.) For Those Visiting The School, What's One Lunch Spot They Should Visit?
"Portage Bay is a Seattle brunch staple and there is one located on Roosevelt near UW. They serve organic dishes made from locally sourced ingredients. Portage Bay is often giving back to the community and the local farmers. Their slogan is well known and displayed proudly on all of their mugs, 'Eat Like You Give a Damn™.' It's also fun to support local entrepreneurs!"
About the Author