News Roundup – CEO Work-Life Balance, Relaxing into the Marshall MBA, and More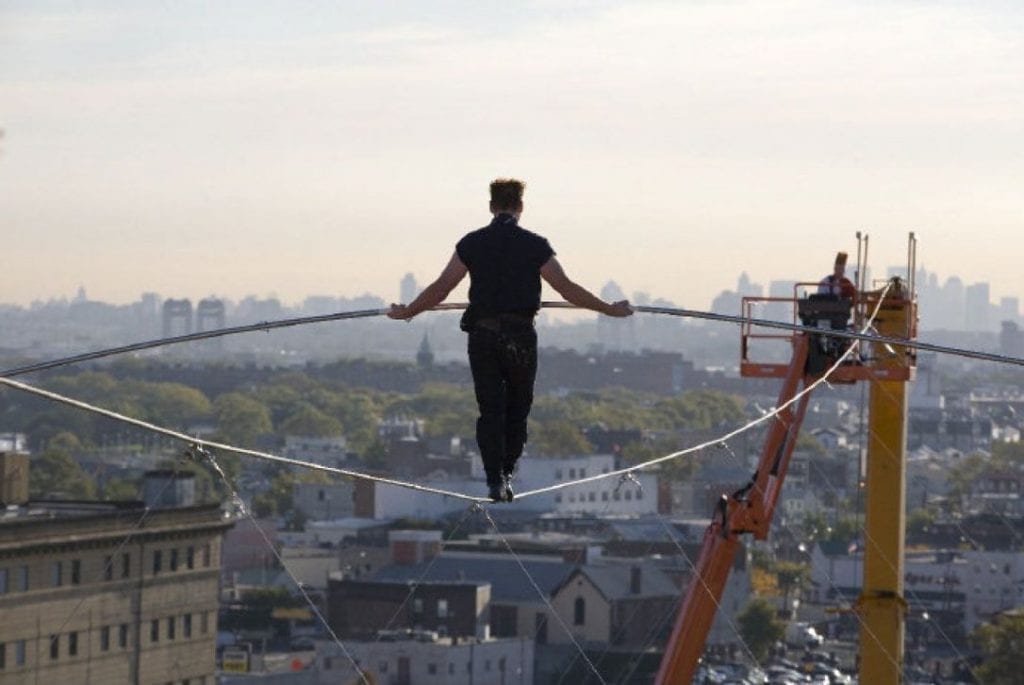 Let's take a look at some of the biggest stories from this week, including a Michigan State professor talking about the trials of CEO work life balance, and more.
Michigan State University Eli Broad College of Business Professor Gil Harrell welcomed bestselling author and marketing industry expert Karyn Schoenbart last month for a discussion on the delicate art of work life balance.
Scheonbart is the author of Mom.B.A.: Essential Business Advice From One Generation to the Next, which addresses the ways in which women can navigate the pressures of leadership at work and at home. Schoenbart delivered a presentation to undergrad marketing and grad students entitled "My Journey to CEO," with a discussion afterward.
Grad student Julia Sattler says, "It was an invaluable opportunity to be able to receive candid advice about job searching, interviewing and balancing life." The day after the presentation, Schoenbart met with a smaller group of students for a more candid discussion of the specifics of her journey.
"It was a pleasure speaking with and meeting the student … Their questions were insightful and thoughtful, and they are eager and curious students. It is clear that MSU is preparing them for success in the business world," Schoenbart says of her time with the attendees. Schoenbart's current position is as CEO for the NPD Group, a major market research firm.  She recently made the list of the Top 25 Most Influential Women of the Mid-Market by CEO Connection, and was also the recipient of the Women in Consumer Technology Legacy Award in 2017 and the SmartCEO Brava Award the prior year.
Read more on Schoenbart and her presentation here.
Komal Shah, USC Marshall's new head of the Graduate Student Association, has some important advice for her classmates: "Relax."
It's a hard concept for most MBAs to wrap their head around, but Shah says that it's been vital to her success both in her career and during this, the second year of her grad studies. She says, "Self-care isn't a privilege, it's foundational to living successfully… I disagree that in order to succeed you have to sacrifice your physical and mental health… I know, because I tried that and it led to burnout."
Shah was elected president last year, and during her acceptance speech she described her journey from burnout to a more balanced pursuit of her career and personal goals. Since her election, students have approached her for advice on the topic, which she is thrilled to offer.
After earning a degree in biology from UC Irvine, Shah decided to shift gears and joined Teach for America. Her time with 6th and 7th graders from low income backgrounds made her re-evaluate her priorities. She decided to get her MBA with the hope of opening an alternative school that has as a foundation self care and wellness practices. "Business and leadership can look different," she says. "It's got to be about more than the bottom line."
For more on Shah and other news from Marshall, read here.
University of Washington Foster School of Business' Hybrid MBA program, offered 95 percent online and 5 percent on campus, has widened its net to meet the needs of students nationwide.
The program was launched in 2017, and since then it has gone from welcoming students from just a few states across the U.S. to a far wider representation of the country. This year's class include students living in six states, while the Class of 2020 represents eight states and the Class of 2021 represents 10 states.
Overall, enrollment has increased 25 percent since 2017. Hybrid MBA students meet each quarter on campus for three-to-five days, and then they begin online studies, featuring leading professors who teach the in-person portion of the program. Part of the appeal of the Hybrid MBA is the student's ability to log on from anywhere in the world. A survey revealed that students traveling countries such as Cuba, Hungary, and Japan were all able to smoothly participate in classes.
For more on the Foster Hybrid MBA, read here.
The Alfred Lerner College of Business and Economics at the University of Delaware will offer walk-in appointments for those interested in the school's MBA program. Sessions with admissions staff will take place every Wednesday for the remainder of October.
Sessions will be from 4-7 p.m. on October 16, 23, and 30 at the Lerner Graduate Programs Hub.
Admissions staff will discuss program options on an individual basis with participants, including whether the on campus, online or hybrid formats will be the best fit. To register for an upcoming Walk-in Wednesday, click here.
Last month, 18 senior level officers from China's Ministry of Finance visited Johns Hopkins Carey Business School to discuss the benefits of public-private partnerships.
China is one of the world's top destinations for investment in infrastructure development, with current public-private projects totaling $2.6 trillion. Similarly, the state of Maryland is home to multiple large scale projects that are a result of such partnerships.
Among the Chinese attendees were provincial finance leaders including Jiao Xiaoping, Director General of the China Public Private Partnerships Center. The delegation attended a presentation by Ko Wang, the R. Clayton Emory Chair of Real Estate and Infrastructure at Carey during the event. The group toured the school's East Harbor Campus and met with Carey Dean Alex Triantis and Vice Dean of Education Kevin Frick.
Read more on the event and the speakers here.
About the Author