Top MBA Recruiters: MassMutual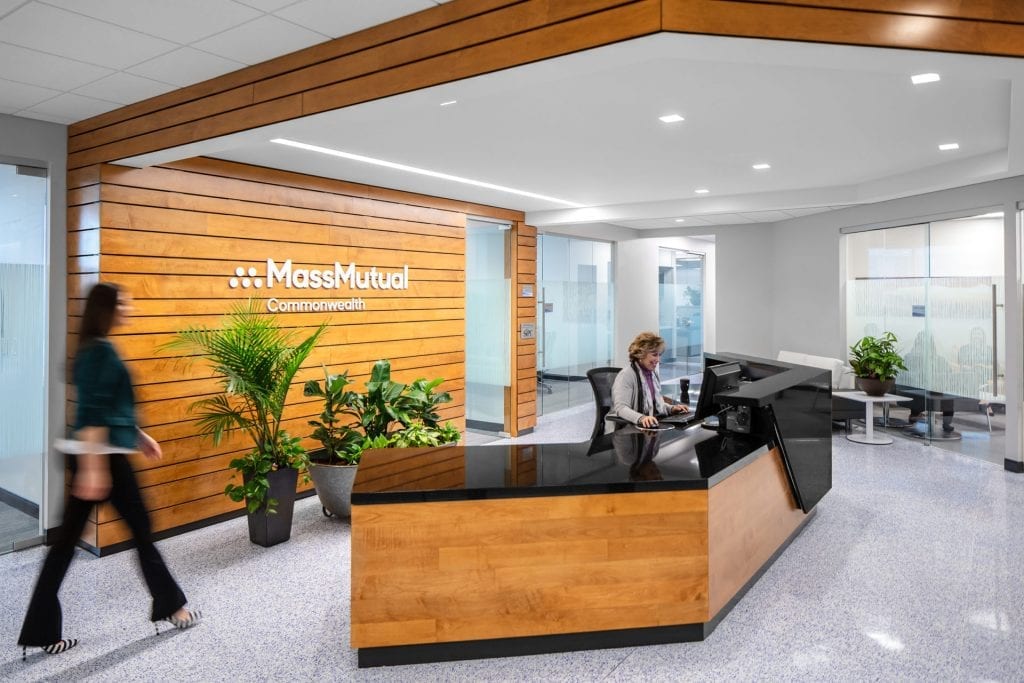 Headquartered in Springfield, the Massachusetts Mutual Life Insurance Company was founded in 1851. MassMutual initially sold policies in New England, then joined the economic movement surrounding western expansion and the gold rush by selling high-cost policies to railway, steamship, gold digging workers, and migrants to the American South. By 1855, MassMutual had locations throughout the country including New York City, Cleveland, Chicago, and Detroit. By 1868, MassMutual's San Francisco office was established.
The company suffered during the Great Depression, but ultimately persisted and secured its place in the American marketplace as one of the top-selling insurance companies throughout the 20th century.
MassMutual's services include life insurance, disability income insurance, long-term care insurance, 401K plan services and annuities. MassMutual employs 7,000 people in the United States and over 10,000 people worldwide.
In 2018, Fortune 500 ranked MassMutual 93rd on the list of largest U.S. corporations by revenue.
Why MBA's Love MassMutual
MassMutual prioritizes workplace diversity through a multitude of resource groups and corporate initiatives. The Board of Directors is comprised of 45 percent women and people of color, garnering attention from Fortune 500, which lists MassMutual's board as one of the most diverse companies in the country.
In 2019, MassMutual was recognized as "America's Best Employer for Diversity" by Forbes, "Best Place to Work for Disability Inclusion," and received a score of 100 on the Human Rights Campaign Corporate Equality Index. Glassdoor previously awarded MassMutual the 29th spot for "Best Places to Work."
Life at MassMutual
In early 2019, MassMutual announced an expansion of employee benefits. Employees can access PTO for bereavement, parenting, volunteering and caring for loved ones. Medical benefits also include family planning and fertility, gender affirmation, cancer care, and behavioral health assistance.
Getting a MassMutual Career
According to Glassdoor, 60 percent of individuals interviewed at MassMutual said they had a positive experience. Online applications received interviews at 36 percent and recruitment brought in 41 percent of interviewees.
Current MassMutual Career Openings
For this position, MassMutual is seeking an individual who is team-oriented and has excellent written and verbal communication skills. The candidate is also passionate about investments and has experience and expertise in investment management, including experience with securitized assets.
In this role the candidate works closely in partnership with the rest of the investment management team and frequently communicates with other areas of MassMutual and outside investment managers.

Required skills and qualifications:
Bachelor's degree in Finance or Accounting
Minimum of five years of professional experience with investments including experience working with securitized assets
Excellent communication skills, change & innovation orientation, strategic thinking, and the ability to formulate effective relationships
Effectively use data manipulation and visualization
Understanding across securitized asset classes including knowledge of Intex and Prepay/Default models
Preferred qualifications:
Advanced degree in Finance
CFA designation (or proven progress towards completion)
Possessing, or the ability to develop, a working knowledge of financial modelling
This high-level position supports important functions at MassMutual such as monitoring workflows in SAP and the Treasury Cash Control (TCC) system to ensure that systems are operating properly and batches are processed accurately.
Requirements, Qualifications and Prior Experience:
Treasury and banking experience preferred 2-5 years
Accredited ACH Professional (AAP) certification a plus
Wire transfer experience preferred.
SAP experience preferred
Core Competencies: Business Acumen; Critical Thinking; Decision Making; Execution; Improvement & Innovation
Professional Competencies: Communication; Influence; Relationship Building
Industry Knowledge: Treasury, Banking
Excellent communication, organizational and analytical skills
Associate Degree in Accounting or Finance or two or more years of experience in banking or treasury services or finance.
Search for more MassMutual career opportunities here.
About the Author