Top MBA Recruiters: Expedia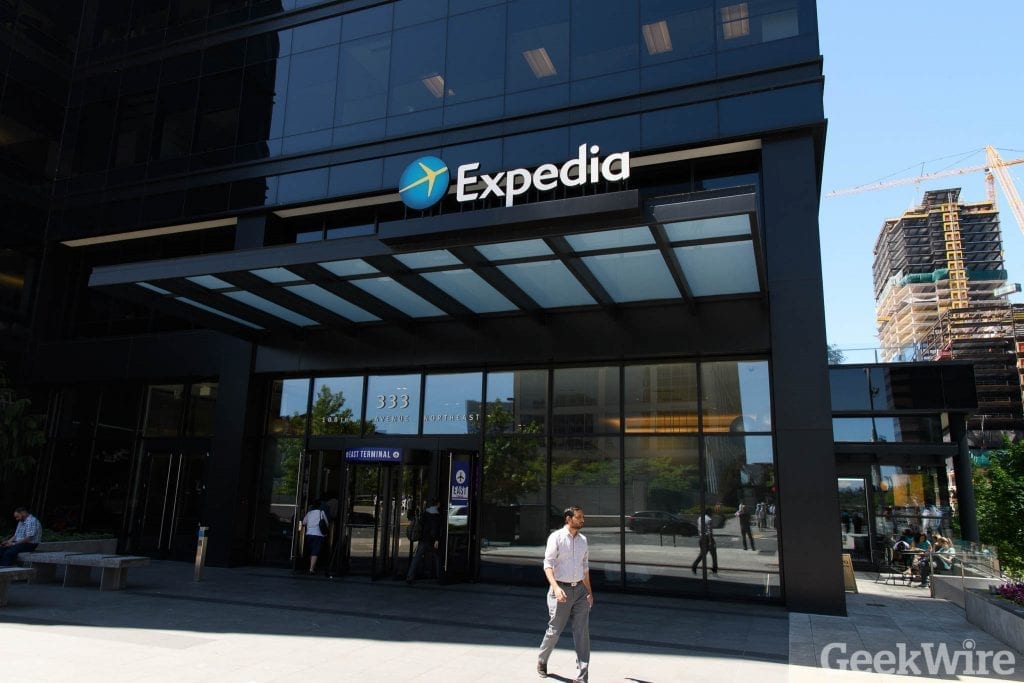 Founded in 1996 and public by 1999, Expedia Group, Inc. is an international travel technology company focused on travel fare aggregators and travel metasearch engines. Travel search sites CarRentals.com, Expedia.com, HomeAway, Hotels.com, Hotewire.com, Orbitz, Travelocity, Trivago, Venere.com and vrbo are all part of the Expedia Group.
Why MBA's Love Expedia
In 2019, Expedia ranked 92nd on Glassdoor's "Best Places to Work" listing. The company, based in Seattle, WA, employs over 10,000 people.
Expedia's company focus is on bringing different kinds of people together; the Expedia motto after all is to "put the world within reach." The diversity of its workplace and inclusion policies certainly reflect those values.
This year, the Expedia Group won "Best Diversity & Inclusion Strategy" at the Firma Awards in London,and was voted a Best Place to Work for LGBTQ Equality by the Human Rights Campaign's Corporate Equality Index. Additionally, Expedia was a silver award winner for "Excellence in Recruitment" at the 2019 HR Excellence Awards.
Life at Expedia
For employees who love to travel, Expedia offers a Leisure Travel Reimbursement, Travel Discounts, Family & Friends Discounts and a Business Travel Medical Insurance. Other benefits include an Employee Assistance Program, Wellness Reimbursement, and a New Parent Benefit.
According to Glassdoor, employee's ranked Expedia 4.1 out of 5 stars for work/life balance, and the company received an overall rank of 3.9 out of 5 stars.
Landing an Expedia Career
For early-career professionals, Expedia offers a wide range of internships, apprenticeships, and graduate opportunities around the world for high school, university, business school and doctoral students.
To get an interview at Expedia is relatively straightforward–55 percent of online applications followed up with interviews.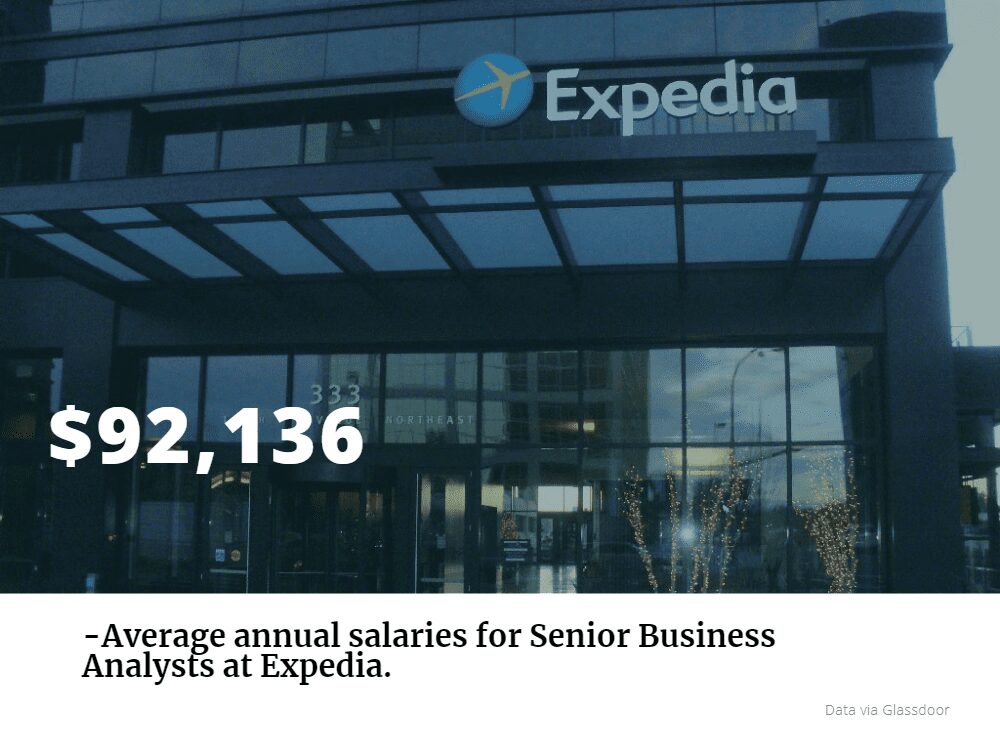 Salary information for a business-centric Expedia career may vary, with Payscale data indicating that most in the field can expect close to six figures. Senior Business Analysts, for instance, can expect an annual outcome between $64 -108,000, while Senior Accountants can expect $61-93,000.
A Marketing Director role offers one of the highest-paying roles within the company, on an average annual salary close to $120,000. Veterans Marketing Directors may see figures close to $200,000 per year.
Current Expedia Career Openings
Expedia is currently seeking a self-starting and customer-focused individual to fill a senior finance position at its Bellevue location. This position will provide critical support to drive shareholder value and provide insight into financial performance through analysis, forecasting, reporting of key operational and financial metrics and KPIs.
Required Qualifications
Advanced analytic, forecasting, reporting, and modeling capabilities
Proactive, independent thinker with a demonstrated record of approaching management with original views on how to improve the business using data-driven analysis
Executive-level written and verbal communication skills, ability to explain complex analyses in a simple manner
Proven ability to prioritize and deliver results with a strong track record of managing deliverables from multiple parties to meet challenging deadlines
Exceptional data analysis skills at a detail level to provide insights, feedback, and perspective on operational and financial performance
Detail-oriented with ability to see the 'big picture' and understand key trends and levers
Comfortable dealing with ambiguity and uncertainty in a business that evolves at a fast pace
Ability to create strong relationships, work with diverse teams, and influence across functional & business boundaries
Strong attention to customer service; adaptable to different work styles and personalities
Results oriented individual with a high level of professionalism and discretion in handling confidential information
Seven-plus years of relevant finance experience with increasing levels of responsibility
BA/BS degree in business, finance or a related field. Graduate degree in business or finance preferred
Proficiency in financial modeling and Excel, experience with Hyperion/Essbase or similar applications is desired
Expedia needs a data-driven Senior Finance Analyst to join its Global Operations team. This position includes financial planning and analysis, business monitoring and reporting, long term planning, and supporting key strategic initiatives for GCO.
Required Qualifications
Bachelor's degree in Finance, Accounting, or Economics
3-5 years of relevant work experience in finance-based roles with focus on data and systems
Strong quantitative and analytical skills with the ability to convert raw data from multiple sources into actionable business insights
Analytic, modeling, forecasting and presentation skills
Excellent interpersonal skills and demonstrated ability to partner across complex organizations
Demonstrated proactive approach towards business problems and process improvements
Attention to detail and a commitment to data integrity
Intermediate to advanced skills in SQL and Excel
About the Author