Masters Advantage: Finance or Management?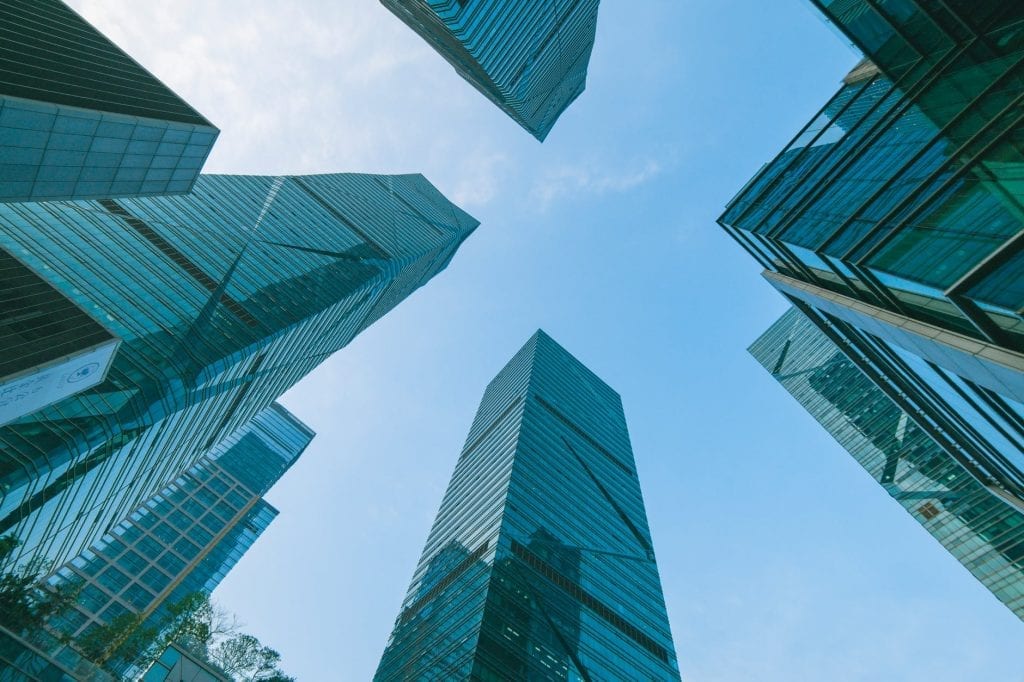 Whether you're looking to pursue a career as an entrepreneur, an HR Manager, a financial advisor/manager, or any number of other roles in finance for the private or nonprofit sector, a Masters in either Finance or Management are both wise choices.
But which one will ultimately serve you better? Here, we'll take a look at some of the aspects of each one, including program costs, earnings outlooks, and admissions requirements for a selection of the schools that offer the degrees.
To begin our comparison, it's helpful to offer an overview of the two Masters degrees. For the most part, Masters in Management programs provide a generalized curriculum surrounding the skills and concepts that will create a fruitful career in the role as a manager in one of various venues. Examples of these venues range from a large retail operation to an art gallery, a healthcare startup to a large hospital system. Overall, those pursuing this degree are still exploring the industry or organization that will best match their skills. A Masters in Management student may likely have a more generalized view of the duties that they'll eventually put to use.
On the other hand, Finance Masters programs tend to hone in on the specifics of banks, investment/insurance firms, credit unions, or new financial systems—think digital currency and the like. This is not to say that the two specializations don't overlap. A student in either a Masters of Finance or Management will learn basic skills in accounting, analytics, business law and statistics at the beginning. As the respective programs advance, however, management Masters will explore concepts like organizational behavior or group psychology. Those in Finance will learn exactly how global financial systems operate; how to determine risk for investors, and other detailed situations that involve insurance, banking, and international finance.
Which Master's Is Right For Me: Finance or Management?
Salaries
For those with a Masters in Finance, career prospects are often in corporate finance, commercial banking, money management, investment banking, and financial planning. Here's a look at some salaries for roles in these areas, using recent data from Paysa.
Financial Analyst (average salary of $89-108,000)
Personal Financial Advisor (average salary of $69-92,000)
Financial Analyst Manager (average salary of $119-145,000)
A Masters in Management can land you in a variety of profitable jobs, including those at the highest levels such as CEO, President, or Director. One of the pluses of the Management Masters is that it is applicable to a variety of industries and is useful in both the private and nonprofit sectors. Following are just a few of the top jobs and their typical salaries as reported by Paysa.
Management Consultant (average salary of $130-170,000)
Production Manager (average salary of $100-130,000)
Risk Manager (average salary of $138-168,000)
Finance or Management: Top Programs

The Michigan University Stephen M. Ross School of Business' Master of Management degree is a 10 month program meant to offer training in business fundamentals to recent graduates with a non-business background. Tuition is $48,908 for Michigan residents and $53,908 for those out of state. Ross also offers an MBA with a Fast Track in Finance (FTF). As mentioned, the finance specialty is for those seeking roles corporate finance, impact investing, investment banking, investment management, private equity, venture capital, tech, strategy and consulting. The FTF costs $66,048 for in-state students and $71,048 for non-residents.


Duke University's Fuqua School of Business offers an MBA with a finance concentration, as well as a 10-month Master of Management Studies program. The Finance MBA is touted as being evenly focused upon hard skills and theory, making it appealing to those who want to quickly emerge into the working world post-degree. Notably, 35 percent of all Duke MBA graduates accept jobs in finance-related positions. Students can opt to choose courses in either the corporate finance or investment areas. The school also offers a Certificate of Excellence in Finance. The full-time, daytime format for this MBA has a total cost of $96,850, while the accelerated daytime format is $113,685. These are both inclusive of expenses and other associated fees.
In the 10-month Master of Management Studies (MMS) program, students form a solid base in strategy, management, accounting, marketing, operations, and finance. The MMS begins with a series of introductory workshops meant and peer-to-peer sessions, and the rest of the program takes place in five 6 week sessions. Tuition for the MMS is $83,032, inclusive of living expenses, supplies, and other fees.

Boston University's Questrom School of Business offers both an MS in Management Studies (MSMS) and an MS in Mathematical Finance (MSMF). Created for those from both business and non-business backgrounds, the MSMS attracts anyone who has their sights set on a future leadership role in any number of organizations. The MSMS is heavily focused upon experiential learning, and has a 9-5 schedule meant to prepare students for the working world. Some recent learning models have included sustainability analyses for an electric vehicle company and an investigation of corporate efficiency. Total tuition and fees for the MSMS is $55,652.
The Master of Science in Mathematical Finance (MSMF), described on the site as "not for the faint of heart," is an intensive 17 month degree comprised of detailed studies in finance, math, data analytics, and computer programming. The MSMF also includes a summer internship or an industry-backed project. Acceptance to the MSMF is based upon academic record, quantitative and analytical skills, professional experience, and communication skills. This degree is perfect for those with a future in fintech, portfolio management, risk or quantitative analysis, consultancy, or research. Total tuition is $77,500, which includes all fees.

Georgetown University's McDonough School of Business offers both a Master of Science in Finance (MSF) and a Master's in Management (MiM) degree. The MSF takes place over 21 months, and it includes six core and four selective courses. MSF students also participate in a Washington, D.C. onsite residency, as well as a Global Consulting Project in Johannesburg, South Africa. Like previously discussed MSF programs, McDonough trains students to advance in careers such as corporate finance, investments, wealth management, private equity, real estate, and insurance. This is a blended program that is created for those who wish to maintain a job while in school, but it is also available with a full-time schedule.
The McDonough MiM is an intensive 11 month program designed to train students in core management skills. Offering "a competitive edge" to supplement the undergrad degree, McDonough's MiM is a STEM designated program. Students complete the entire course of study together, which fosters strong team building and collaborative skills. Internships and visits with Washington D.C.'s business leaders and global executives are just a few of the features of the MiM.
Tuition for each of these programs is roughly $94,000 including fees. Further details and a breakdown for full vs. part-time study can be found by contacting Georgetown's Financial Aid Office.
About the Author