Top Paying Business School Careers: Hospitality & Travel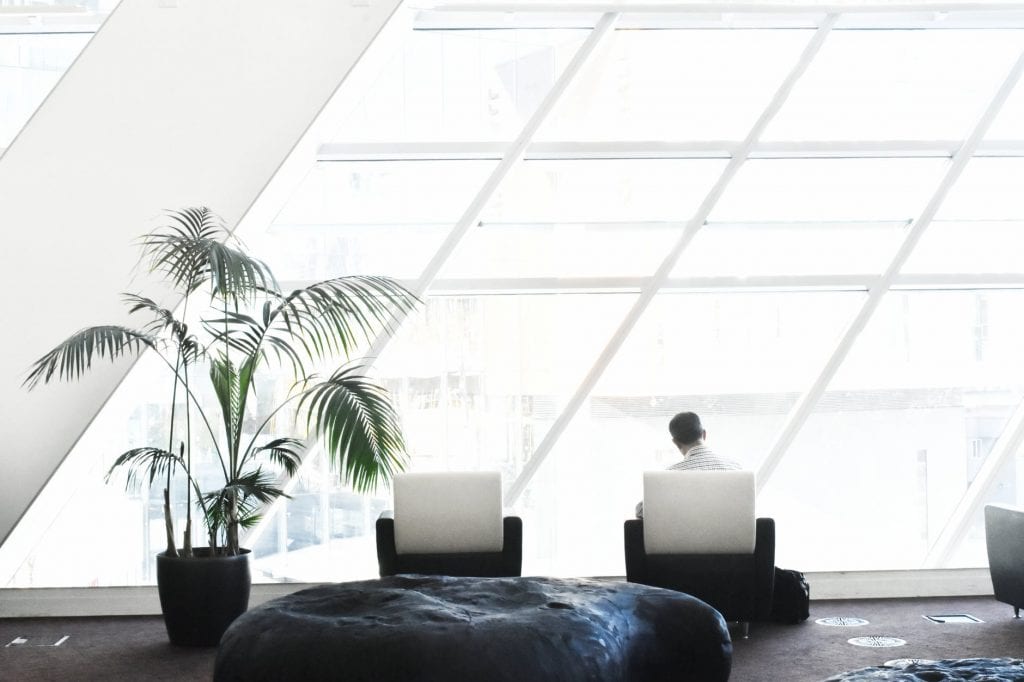 Pursuing an MBA concentration in hospitality and travel can lead you down an exciting career path in a popular industry. In the United States, travel and tourism accounts for roughly $1.1 trillion in annual GDP and over five million jobs.
The top paying positions for MBA graduates can be found at high-end restaurants, hotels, casinos, and resorts. We took a look at a few top companies and career paths that MBA graduates with a hospitality specialty might find enticing.
Companies Recruiting Hospitality and Travel MBA Graduates
Hilton Hotels & Resorts, founded in 1919, is one of the largest hotel chains in the world, with close to 600 locations in over 85 countries. Hilton features over ten brands, including Waldorf Astoria, DoubleTree, Hampton Inn, and Conrad Hotels & Resorts, just to name a few. Hilton has been recognized as a hotel chain with strong waste reduction and environmental initiatives and operates with 94 percent green energy.
Wyndham Hotels & Resorts is US-based with locations in China, Canada, Colombia, Mexico, Ecuador, Turkey, Germany, the UK, the Caribbean, and the UAE. In addition to Wyndham's hotel and destination brands, you can find notable casinos such as Caesar's and Harrah's. Wyndham has 9,000 hotels in 75 countries and employs over 40,000 people worldwide.
Marriott International is the world's third-largest hotel chain with over 7,000 properties, 30 brands, and locations in 131 countries and territories worldwide. Marriott was ranked 33rd on Fortune's 2017 "100 Best Companies to Work For" list. Marriott has spearheaded a number of sustainable initiatives, including green roofs to reduce heating and cooling costs, recycling and waste reduction, as well as employee uniforms made from recycled water bottles.
MGM Resorts International is home to some of the best-known resorts in the world, including the Bellagio, Mandalay Bay and MGM Grand. MGM employs over 77,000 people worldwide. MGM also produces shows and nightlife events in addition to its hotel, resort, and casino brands.
Hospitality and Travel Career Locations
Hospitality MBA graduates have access to employment opportunities across the globe. We reviewed locations with high concentrations of hospitality work, along with average salaries.
Las Vegas: Average salaries for Hotel Managers range between $79,702-146,197.
Atlantic City: Average salaries for Casino Property General Managers range between $197,938- 341,089.
London: Hotel General Managers average £45,000 while Hotel Operations Managers average £66,000.
Dubai: Hospitality Management positions average $300,000 per year.
Switzerland: Hotel Managers in Switzerland average CHF120k per year.
Top Paying Hospitality and Travel Careers
#1: Hotel Operations Manager
As Hotel Operations Manager, your role is to ensure smooth operations in housekeeping, HR, PR, security, food and beverage services, and finance. Excellent communication skills are a necessity as this is a customer-facing role. Multi-tasking is also a large part of this position.
Key responsibilities include:
Creating and implementing hotel policies
Clarifying policies and enforcing standards for staff
Customer interactions
Hiring and training employees
The average salary for a Hotel Operations Manager in New York is $93,097, in London £45,265, and in Switzerland CHF 120,000k.
#2: Casino Property Manager
As Casino Property Manager, you are responsible for ensuring timely payroll and scheduling, as well as supervising customers and staff. Additional duties may include dealing with repairs of broken slot machines or handling gambling money, especially for large pay-outs.
Key responsibilities include:
Operating and understanding gaming tables such as blackjack, roulette, and craps
Handling security issues
Managing employees in various departments
The average salary for a Casino Property Manager in Atlantic City is $197,938- $341,089. In Las Vegas, the range is between $190,643 and $328,519.
# 3: Restaurant Manager
For MBA graduates who long to take part in the latest trends in cuisine, high-end restaurant management might be for you. Duties include menu planning, budgeting, supply chain logistics, general administration, recruitment and training. Hotels, restaurant chains, independent restaurants, bars, and brasseries will need a manager with business and hospitality training in order to maintain exceptional standards.
Key responsibilities include:
Supervising staff
Managing budget
Maintaining compliance with safety/hygiene law, license renewal
The average salary for a restaurant manager in New York is $81,424. In Los Angeles, the number is closer to $82,080.
#4 Food & Beverage Director
Ensuring excellent standards in dining requires a detail-oriented individual who can organize operations from start to finish. Controlling inventory, managing finances, and general administration are all major parts of the job.
Key responsibilities include:
Sourcing, ordering, and transportation of food and beverage
Finance and budgeting
Ensuring quality standards of food and beverage
The average salary for Food & Beverage Director in Chicago is $72,881. In Miami, the average salary is $74,591. In Denver, it's $74,142.
About the Author