The Top Georgia Companies Hiring MBAs Outside of Atlanta

When you think about living and working in Georgia, most people first and only think about Atlanta, and it's not surprising. Atlanta is the capital of Georgia and the ninth most populous metropolitan area in the U.S. With an estimated population of 5.9 million, it is actually home to 60 percent of the entire state!
But Atlanta isn't the only place in Georgia. It's a beautiful state with many great cities including Savannah, Augusta, Columbus, Athens, and Macon. So if Atlanta isn't for you, where should you work in Georgia?
The Top Georgia Companies Hiring MBAs Outside of Atlanta
Shaw Industries
Located in Dalton, Georgia, Shaw Industries ranks third, according to Forbes list of America's Best Employers by State 2019. It's one of the word's largest carpet manufacturers, making more than $6 billion annual revenue. The company employs more than 22,000 employees worldwide.
Shaw Industries is considered a great place to work for recent grads, and is known for offering a range of growth and development opportunities. The company takes leadership and skills training and internal mobility very seriously, creating an environment for new ideas, debate, and experimentation.
In Georgia, Shaw Industries is currently hiring for 109 positions including a Production Manager, Global Supply Sourcing Manager, and a Training and Development Manager.
Gulfstream Aerospace
Gulfstream Aerospace is an American aircraft company located in Savannah, Georgia. Owned by General Dynamics, the company designs, develops, manufactures, services, and markets business jet aircraft. Since 1958, they've produced more than 2,000 aircraft with more than 13,000 employees.
Gulfstream Aerospace earns a 3.6/5 on Glassdoor from its employees with 70 percent willing to recommend the company to a friend. The company is most recognized for offering good pay and good benefits. However, some employees worn that it can be a "good ole boys club," with managers playing favorites.
There are currently 19 job openings at Gulfstream Aerospace in Savannah, GA including a position for a Financial Analyst and Quality Regulatory Compliance Officer. A Master's degree is preferred for the Financial Analyst position as well as two years of experience. A minimum of a Bachelor's degree and ten years of related experience is required for the Compliance Officer.
AGCO
AGCO is an agricultural equipment manufacturer headquartered in Duluth, Georgia. The company employs more than 20,000 people with around $7.4 billion in revenue. They are a global leader in designing, manufacturing, and distributing agricultural equipment with many top brands under their name. In 2019, the company was honored with multiple prestigious awards from the Agritechnica event including Tractor of the Year and Machine of the Year.
Working for AGCO is a decent proposition. The company receives a 3.9/5 on Glassdoor with 84 percent of employees recommending the company to a friend. The pros of working for AGCO include a great community and solid senior management. The company offers competitive salaries and excellent benefits. However, the company can be slow to improve and it can be difficult to advance.
There are currently 29 open positions in Duluth and Savannah, Georgia. Positions include Manager of Public Relations and Channel Communications, Global Marketing Communications Manager, Data Scientist, and Financial Planning and Analysis. There is also a position for an MBA graduate who wants to work as a Purchasing Operational Excellence Manager.
Synovus
Synovus Financial Corporation, formerly known as Columbus Bank and Trust Company, is headquartered in Columbus, Georgia. It's a financial services company with around $45 billion in assets and 4,651 employees. The company provides retail and commercial banking, investment, and mortgage services.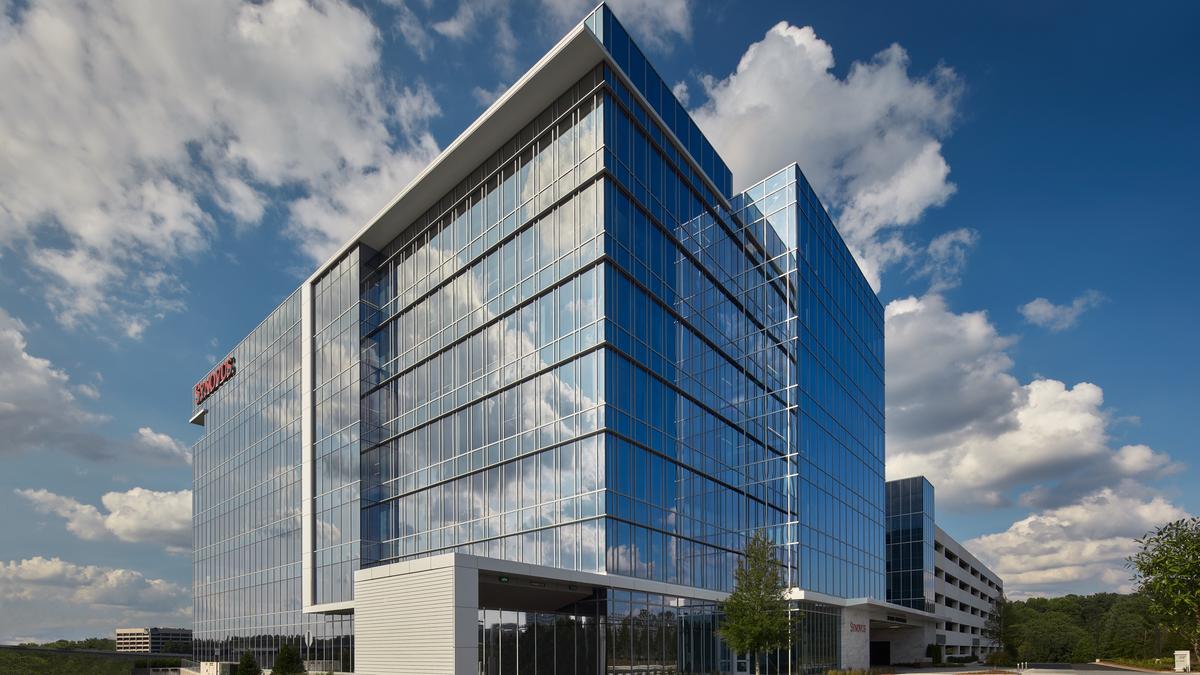 For more than 130 years, the company has been known for offering quality employment opportunities. They provide comprehensive health, dental, and vision insurance, a matching 401(K) plan, flexible time off, and multiple work/life balance programs.
They are currently hiring a Sr. Director of Strategic Finance in Columbus, Georgia. This individual should have an MBA or a relevant post-graduate degree and be willing to lead and direct a team across multiple financial disciplines. They will be responsible for reporting, analysis, planning, pricing, and profitability.
Other Top Companies in Georgia
Engineered Floors is a family of flooring brands located in Dalton, Georgia. They were recently ranked as one of Forbes' "Best Employers for Diversity." Run by the former head of Shaw Industries, Engineered floors is a relatively new company that has been growing quickly.
Morris Communications is headquartered in Augusta, GA. They are a privately held media company that includes magazine publishing, outdoor advertising, book publishing, and distribution. The company has more than 6,000 employees worldwide with holdings in Europe and across the nation.
Graphic Packaging is a Fortune 500 company located in Sandy Springs, Georgia. It's a leading design and manufacturing company for popular consumer goods. The company employs more than 13,000 individuals around the world.
About the Author