ASU W.P. Carey Introduces New Fast-Track MBA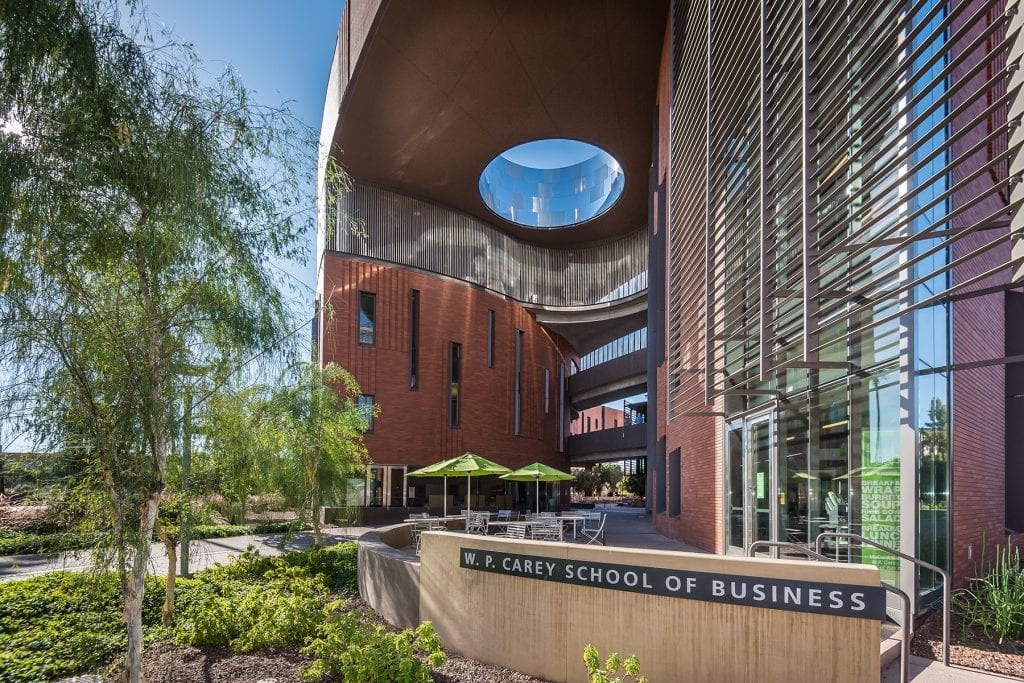 Arizona State University's W.P. Carey School of Business is among the newest U.S. business schools to join the accelerated MBA game, introducing its new Fast-Track MBA.
The school's newest program, modeled after its Flex MBA, only takes 12 months to complete, with classes held on campus two nights per week. Those who wish to enroll in the program but can only study on a part-time schedule also have an 18 month option that also includes several online courses.
This program, however, isn't offered for candidates without at least two years of prior work experience. In addition, those looking to enroll also must have previously earned a business master's degree.
Upon news of the new program, ASU Carey Dean Amy Hillman says, "We're always looking at ways to make education more accessible. ASU and the W. P. Carey School have a reputation for innovation, and the Fast-track MBA is another way we can use our resources to offer a solution for students who might have thought there were too many obstacles to getting an MBA. This program can be completed in a year in just two nights a week, so we've minimized the disruption grad school can add to someone's life."
The first official class in the new Fast-track MBA begins August 2020. The final application deadline for that cohort is June 30, with the scholarship deadline arriving April 4.
For those enrolled in the 12 month, three semester track, the tuition and fee rate is currently $33,784, regardless of residency. Those in the 18-month, four semester track must pay $39,045.
For more information on the new ASU Fast-track MBA, head over to the school's official website.
About the Author