Do Business Schools Have a Real Answer for Climate Change?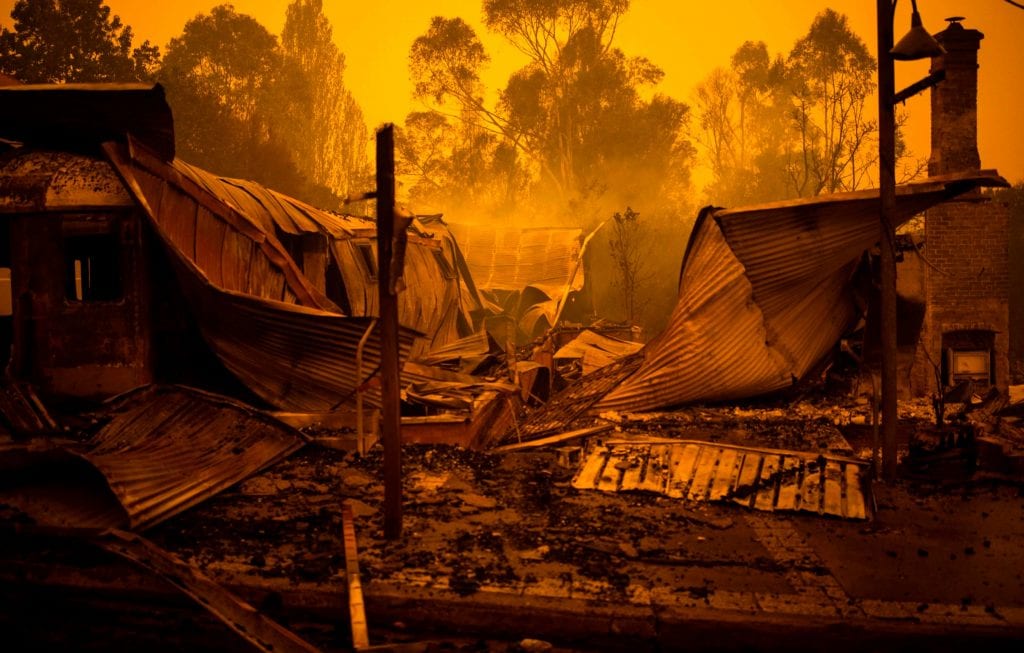 If relentless growth exists at odds with strategies dealing with climate change, how can business schools change the approach in a new decade?
---
The Melbourne Business School's Twitter may feel more like an emergency alert service than the official account for one of the world's pre-eminent business schools. Days of record heat, with no end in sight, are helping cast a rouge cloud over Australia as bushfires terraform the landscape, causing over a dozen deaths, near-extinction level losses of animal life, and desperate people to hide on the coasts. The smoke is spreading to glaciers in New Zealand, turning white snow peaks into shades of slate, helping complete a changing portrait of a continent that looks more and more like the set from Blade Runner.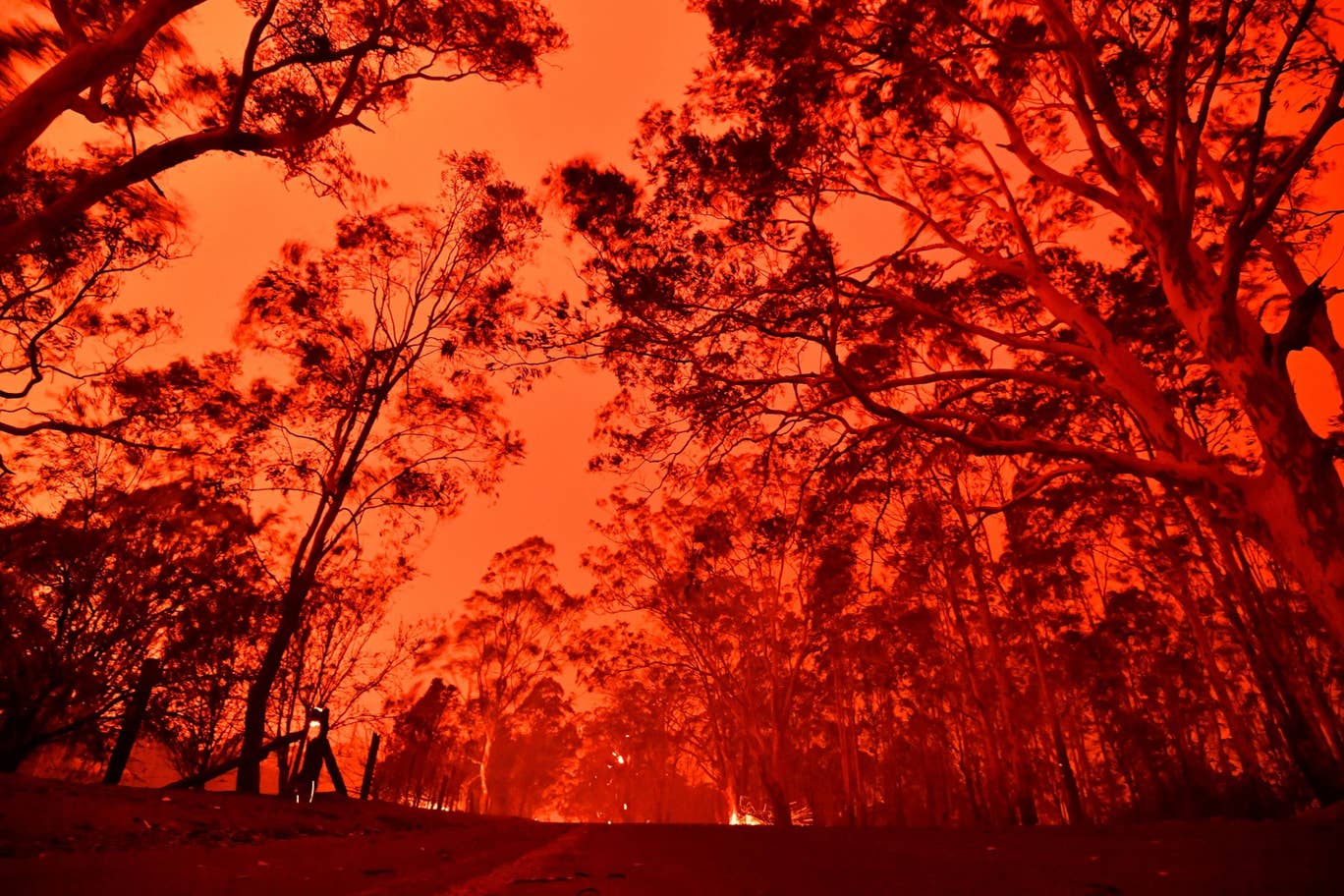 The business school is located, for now, safely away from the bushfires, which are spreading across the East Coast. For its part, the messaging is right, prioritizing helpful volunteering and safety warnings for its readers. And when the disaster, hopefully, passes, the account will read much like the world's other prominent business schools. It'll feel normal.
But normalcy is a nebulous concept, and what may feel out of the ordinary at the beginning of 2020 may feel completely normal months from today. And normal doesn't automatically translate to good. Business schools in California are familiar with the terrifying new normal, with wildfires coursing through the coastal state as recently as last year. Schools, like UCLA Anderson's School of Management, may shut down a bit during a crisis, but the doors eventually re-open and its social media pages will resume posting lofty PR pieces. It'll be part of the normal process.
---
In late October, 2019, Amy Bell of the Financial Times highlighted the Model UNFCCC (United Nations Framework Convention on Climate Change), a "course run by Cems, the international alliance of business schools." The goal of the mock conference is to teach future business school students how to handle the intense network of complications that come with necessary confrontations of material interest and power regarding climate change. The room may accept that global temperatures are rising beyond sustainable rates, but getting a majority to agree on handling it is another difficulty.
In the mock conference, students represent individual countries, each with their own set of unique concerns. Things get heated, especially with real concerns about money on the table. And the result are, well:
"On completing the course, the students are asked whether they think global climate change agreements will solve the problem. Although the majority say no, Bocklet says participants leave with a clearer understanding of what they can do as individuals to effect change."
Johanna Bocklet, who teaches the program at the University of Cologne, says; "For me the goal is to light a fire, to start students thinking about sustainability and climate change in their future career. Not everyone needs to go and join an NGO, but every company should join the fight."
The results of the program can feel eye-opening for those involved, but the results seem to be a soft variation of, "Oh well, I should worry about my career." And, in a sense, if business school is solely about one's career aspects, than it does its job. The sustainable energy industry will grow and concerns of environmental degradation may eventually shift priorities. But if business school is also about shaping the future of industries, rather than just one's career potential, is the needle really moving? And for those enrolled in courses like Columbia Business School's "Climate Change and Business" program, is the education useful for those helping to alter a potentially destructive future, or to help build a foundation on top of the rubble?
If business school teaches students about how to handle ever-changing economies, global uncertainty, and internal resourcefulness, then a problem as prohibitive as climate change may feel ripe to confront. But the architecture of the crisis may exist perpendicular to foundations of economic growth. While some companies launch vaunted efforts to become more environmentally conscious, such measures are often pitted against the reality that global CO2 emissions have risen consistently since the industrial revolution. The problem, examined on a macro scale, ceases to be just about plastic bag and straws: it's about power, ideology, and material concession.
For major concessions to be made with any degree of immediacy, then uncertainty, ambivalence, and debate are formalities. MIT Sloan's countdown of the five "greatest challenges to fighting climate change" posits some unenviable truths: that third-world industrialization is a major contributor to global emissions, and that "policymakers have little incentive to act" because of the long-form nature of the issue. But it also skates around the steps of what can be done outside of those circumstances, instead asking questions that may already be answered. Posts like it and Mike Hulme's "Why and How to Debate Climate Change" over at Times Higher Education are necessary primers to the issue, but prolong as an exercise in a novel discussion rather than resolution.
---
Those exhaustively familiar with the subject of climate change are already well-versed in the debate. It is, after all, part of the norm. Debate persists, perhaps, because global efforts from political powers and businesses have delayed necessary resolutions; as a time-filler among those without the means to affect it. Business schools are attempting to help mitigate the future difficulties of its students often by teaching individual self-reliance, attempting to bridge current economic concepts to a future without much economic certainty. The successes for those enrolled remains to be seen, but they remain largely individualistic models, built around problems that likely affect a stray few. But, that may be always be normal.
About the Author