Post tagged "goizueta"
Jun 24, 2019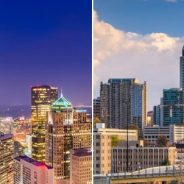 Where should you go to school in the Southeastern U.S.? There are many different options, so it depends on what you're looking for. To make the best choice, you need to compare the cost of living of each city, the MBA programs available, the job opportunities, and the benefits of each area.
To help you out, our "Pick Your City" series breaks down two similar locations to help you make the best decision for you. In this article, we're comparing Charlotte, NC and Atlanta, GA to see what each offers. Continue reading…
May 30, 2018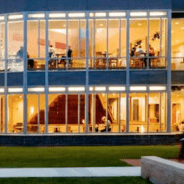 Deadlines for the One and Two-Year MBA programs at the Emory University Goizueta Business School have been officially announced for the 2018-19 academic year, which are as follows:
Round 1
Application Deadline: October 5, 2018
Notification Date: November 30, 2018
Deposit Due: December 21, 2018
Round 2
Application Deadline: November 9, 2018
Notification Date: January 25, 2019
Deposit Due: February 22, 2019 (International & One-Year) / April 19, 2018 (Domestic)
Round 3
Application Deadline: January 4, 2019
Notification Date: March 8, 2019 (Domestic) / March 15, 2018 (International)
Deposit Due: April 9, 2019 (One-Year) / April 19, 2018 (Two-Year)
Round 4
Application Deadline: March 8, 2019
Notification Date: Rolling (One-Year) / May 3, 2019 (Two-Year)
Deposit Due: Upon Notification (One-Year) / May 15, 2019 (Two-Year)
Mar 20, 2018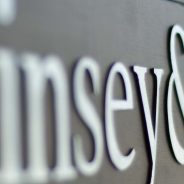 Clear Admit recently explored which business schools help prepare MBAs the most for a career in consulting, which you can read below.
---
With starting salaries in the $140,000 to $150,000 range and a customary $25,000 signing bonus on top of that, it's no wonder so many business school students target the prestige consulting firms known as the "MBB"—McKinsey & Company, Boston Consulting Group (BCG), and Bain & Company—as their post-MBA landing pads. That $170,000+ annual compensation package can quickly cut any MBA loan debt you may have taken on down to size.
Indeed, management consulting has been one of the most coveted career paths for fresh MBA grads for ages. And though the technology industry has in recent years been stealing some grads from the consulting industry's traditional slice of the pie, the most recent MBA employment reports reveal that consulting is already making a comeback against tech at certain schools.
The opportunity to work with a range of clients comprised of many of the world's most celebrated businesses across industries—tech included—is part of the appeal of consulting. In many ways, a top consulting gig allows MBA grads to continue their management education while getting paid for it—and further honing their skills and expertise by helping solve a wide variety of business challenges. And, not for nothing, breaking into the MBB is a highly competitive pursuit—one that almost assures that your colleagues will be smart, driven people you'll get a lot out of working with.
Finally, where the top consulting firms are choosing to find their talent reflects on the quality of the education those schools' students are getting. In many ways, the hiring practices of the MBB can serve as a gold star standard of sorts for MBA programs.
Elite Firms Hire Grads from Elite Business Schools

The crème de la crème of leading business school talent has headed toward the top consulting firms for decades—and performed well there—creating a virtuous circle of sorts in which the firms' appetite for such talent only grows. And while this piece focuses on MBB, we should note that a host of other consulting firms—Deloitte, A.T. Kearney, Accenture, Strategy&, and Oliver Wyman among others—are also highly prized post-MBA destinations.
If you are looking to see which business schools send the greatest percentage of their graduates into consulting overall, don't miss our September 2017 analysis of leading consulting industry feeder schools. Which schools top the list? And what stands out about how these schools successfully train students for careers in consulting?
Looking at Class of 2016 graduates, the University of Virginia's Darden School led the pack, with 38 percent of its graduates heading into consulting. Columbia Business School was next, sending 35 percent, followed closely by Northwestern University's Kellogg School of Management, which sent 33 percent.
The 2017 employment reports, which have been released since our analysis last fall, show some shifts year over year. Darden tied with Emory's Goizueta School of Business in terms of the percentage of Class of 2017 grads who headed into consulting, with each school sending 34 percent. Close on their heels were Columbia, Duke's Fuqua School of Business, Northwestern's Kellogg School of Management, and Dartmouth's Tuck School. All four sent 33 percent of their most recent graduating class off to consulting firms.
2 Non-U.S. Schools Lead All Others in Consulting-Bound '17 MBA Grads
But year after year, one thing remains the same. INSEAD, with campuses in France, Singapore, and Abu Dhabi, beats all leading U.S. business schools when it comes to consulting. INSEAD's 2016 MBA employment report, detailing employment outcomes for December 2015 and July 2016 INSEAD grads, shows that 46 percent went into consulting. And the most recent figures reveal that almost a full half—49 percent—of the 1,029 students who completed the INSEAD MBA program in December 2016 and July 2017 chose to either enter or return to the consulting field.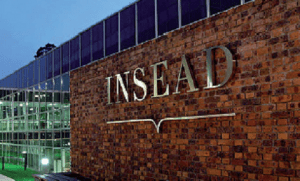 We should note here that INSEAD is distinct from many other schools in that it includes sponsored students who are returning to their pre-MBA employers among its hiring stats. This is in contrast to many U.S. schools, where the reported number and percentage of students hired by sector and employer corresponds to those students actively seeking employment, excluding sponsored students. Of the 49 percent of INSEAD 2017 grads headed into consulting, 33 percent were new hires and the remaining 16 percent were returnees.
London Business School (LBS) was the runner-up for the Class of 2017, sending 41 percent of grads into consulting. This was a 6 percentage-point gain over the school's previous class of MBA graduates. Like INSEAD, LBS's reported sector designation and top employer information includes sponsored students, only its employment report does not disclose what percentage of the class those returning students represent.
Jan 5, 2018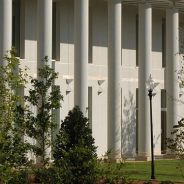 One of the key quality indicators of an MBA program is its alumni. By looking at a school's alumni, you can get a sense of the kinds of individuals who are drawn to the program, the impact the program can have on your future career, and the type of network you'll have access to. At Emory University's Goizueta Business School, this network includes Nick Harris, the director of digital operations and optimization for United Airlines in Chicago, and Elizabeth Halkos, the chief operating officer at Purchasing Power, an e-commerce company that provides voluntary benefits programs to employers to help their employees improve their financial well-being.
Nick Harris — '08 EvMBA
Nick Harris' job is all about enhancing the online shopping experience for United Airlines customers. To do this, he spends his days studying the behavior of visitors to United.com, from using their smartphones to shop to purchasing a service bundle. He then looks at what the competition is doing to ensure that United Airlines keeps on top of the latest trends.
Talking about his job, Harris told Goizueta: "An average week for me usually involves looking at a wealth of information or data and trying to understand what types of hypotheses we can generate based off how customers are behaving or transacting with our channels."
For example, one of Harris' main tasks is ensuring that consumers can purchase products on the United Airlines app as easily as they do on a webpage using their smartphones or computer. He also has to keep up with what the giants of customer service—Google, Apple, and Amazon—are doing.
Harris told Goizueta that when these companies offer a new service or do something really intelligent, they set a new standard that United Airlines has to keep up with. "You're not just competing against others in your industry; you're competing for mind space and time with all of the other devices and apps that are on customers' phones," he says.
However, this can be difficult for a large company that's nearly 100 years old, but that challenge is part of what Harris enjoys. Harris regularly partners with other product owners to enhance the digital experience, collaborating across teams to assess metrics together to identify opportunities to improve the overall United Airlines customer experience.
"One of the things that we've been doing a lot is looking at web analytics data and marrying that with transactional data. As a company, we have loads of transactional data, which is one of the things that I absolutely love about being at a company this size," explains Harris.
His interest in working for a company like United Airlines was one of the reasons that Harris chose Emory for his MBA. Prior to attending Goizueta, he was employed at a small tech firm and considering launching an investment group with a few friends. The problem was that Harris didn't have the right tool set and background to succeed. So, he began to look into the Goizueta Evening MBA program.
"I felt it was worth the investment to go back to school and take the time to grow in a structured learning environment, in order to build that tool set," he says. "This way I could evaluate our opportunities and learn the science of business."
But, in the end, it wasn't just the classroom experience that impacted Harris, it was the relationships that he built. In particular, his relationship with Professor Patrick Noonan led him to the airline industry. "We were talking one day, and Noonan says, 'If you really like this work and you're interested in doing optimization, you should think about the airline industry, given all of the work they do from a space revenue management standpoint," remembers Harris. And the rest was history.
Elizabeth Halkos – '01 MBA
As the chief operating officer at Purchasing Power, Elizabeth Halkos has a good deal of leadership experience, which was recently recognized during the 14th annual Stevie Awards for Women in Business. Halkos was praised for raising the bar professionally and as a teacher and mentor for young women looking to launch their own ventures. This and her other accomplishments led her to be named a Silver Award Winner in the "Female Executive of the Year, Business Services: 11 to 2,500 Employees – Business Services" category.
Since 2002, the Stevie Awards have honored women executives, entrepreneurs, employees, and the companies they run globally. Each year, more than 170 professionals worldwide come together on five specialized juries to nominate the top women and organizations across more than 60 nations.
After earning her MBA with a concentration in statistics and data analytics at Emory Goizueta in 2001, Halkos went on to work as a brand manager at Earthlink, Inc. and an account executive at Monster.com. From there, she served two years at the Inforte Corporation, where she consulted with such clients as Miller Brewing Company and Ocean Spray. Then, finally, she found her way to Purchasing Power in 2006.
Halkos started at Purchasing Power as the vice president of sales and marketing and quickly moved up the ranks. By 2010, she was promoted to chief marketing officer and then to chief revenue officer by 2014. In January of 2017, she was appointed to her current role of COO.
Halkos's achievements at Purchasing Power include driving the top line revenue from $30M to more than $400M over a decade and helping the EBITDA (earnings before interest, taxes, depreciation, and amortization) grow from $5M to more than $40M. Most recently, she played an integral role in launching Purchasing Power's 2017 rebranding campaign, which included new channel partnership strategies. This resulted in a 19 percent revenue and 80.5 percent adjusted EBITDA growth, compared to the same six months the previous year.
Halkos's responsibilities at Purchasing Power include oversight of sales, account management, client services, customer experience, customer care, customer operations, business-to-business marketing, and public relations. She is also responsible for leading the broker and employer growth strategies for the company, which has helped Purchasing Power place on the "Inc. 5000 List of America's Fastest-Growing Companies" for nine years in a row.
Outside of her job at Purchasing Power, Halkos is still very involved at Emory Goizueta. Since 2008, she has served as a board member, and previously served as president and vice president of the board. Recently, Halkos was also chosen as the recipient of Emory University's "Annual Service Award" in recognition of her involvement in mentoring and supporting students at Goizueta.
To learn more about MBA alumni at Emory Goizueta, visit the school's website.
This article has been edited and republished with permissions from our sister site, Clear Admit.
Oct 17, 2017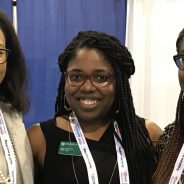 Pictured above: Tuck second-year MBA students Bianca Goins, Sadé Lawrence, and  Jodine Gordon.
More than 10,000 MBA students, business school representatives, recruiters, and business executives filled the Pennsylvania Convention Center in Philadelphia late last month for one of the largest career conferences serving minority professionals. The conference has been around since 1970, but for the first time this year the National Black MBA Association (NBMBAA) and Prospanica, the association of Hispanic professionals, joined forces to present it. The result was an incredible opportunity for attendees to network with companies and each other, take advantage of career development programming, and interview for and secure job offers from hundreds of companies spanning multiple industries.
Cornell's S.C. Johnson Graduate School of Management had a group of approximately 55 students attend, a mix of first-year and second-year students, according to Cynthia Saunders-Cheatham, Executive Director of Johnson's Career Management Center.
"It was double what we have had in recent years, and perhaps the largest attendance we ever had for an MBA diversity conference," she said. "Having a joint NBMBAA/Prospanica conference, in addition to the Philadelphia location that was driving distance away [from Ithaca, NY, where Johnson is located], helped to drive attendance." The connections that students made while there have already resulted in multiple job offers, she added.
While securing a job or internship is a primary reason many MBA students choose to attend the National Black/Prospanica conference and others like it, that's just one of many potential benefits events like this offer. Given that this most recent conference was right here in our hometown of Philadelphia, we went to check things out for ourselves. Through conversations with attendees, school representatives, and recruiters, we've compiled the following list of reasons why this year's crop of applicants should be sure to add diversity MBA conferences to their recruiting calendar next summer and fall.
1. Unparalleled Recruiter Access—Including Many That Don't Come to Campus

The Career Expo, which took place on the last two days of the five-day National Black/Prospanica conference, filled a cavernous hall in the Convention Center and included booths from close to 300 companies spanning dozens of industries. Among them were coveted post-MBA tech employers like Google and Amazon, consulting industry leaders including Bain & Company and Accenture, and financial services firms such as BlackRock, Bank of America, and Morgan Stanley. There was a continuous gaggle at the Google booth, and one of its MBA internship recruiters, Tanya Choudhury, had to resort to wearing a sign by the second day explaining that she'd lost her voice.
Big pharma and healthcare were also well represented, with booths attended by recruiting representatives from drug maker AstraZeneca to medical products and equipment company Zimmer Biomet and many in between. Leading consumer packaged goods (CPG) firms including PepsiCo, General Mills, and Proctor & Gamble were also there, as were oil and gas giants like BP, Chevron, and Exxon.
But there were also plenty of organizations that are perhaps less top of mind as potential MBA recruiters—the Central Intelligence Agency, the U.S. Department of State, Teach for America, and USAID, for example—who were just as eager to share how highly they value the MBA skillset. Dozens of leading business schools also had booths, largely to provide support and serve as gathering places for students who were attending, but also with an eye out for promising diverse talent. For example, Roberto Martinez, a Senior Talent Acquisition Consultant for Dartmouth College—home to the Tuck School of Business—was eagerly distributing glossy handouts touting the school's varied career opportunities, commitment to diverse hiring practices, and excellent benefits. "We're here not only to support students but also to hire more diverse staff to campus," he said.
For Tuck second-year MBA student Bianca Goins, the breadth of companies at the expo was a big part of the draw. "I wanted a diverse group of companies to look at in a single spot," she said. "There are so many companies here, and as second-year you can really come and pick and choose the experiences you want to have."
Tiffany Anderson, a second-year student at Emory's Goizueta Business School, was also impressed by the sheer number of companies present. A self-proclaimed conference veteran, she also attended National Black last year, as well as conferences presented by the Forté Foundation, the Consortium for Graduate Study in Management, Management Leadership for Tomorrow, and JumpStart. "Out of all the diversity conferences, I would certainly say this is the flagship," she said. "Wow! There are A LOT of companies here," she recalled thinking to herself as she walked in. More so than last year, before National Black and Prospanica teamed up, she added.
"I have seen the most people—students from many different schools and recruiters from many different functional areas of interest," she continued. "It seems to be the most diverse in terms of attendees, degree of programming, and companies in attendance. For the majority of people, this is going to be one of the best to attend." Anderson estimates that there were probably 30 or so Goizueta students there, a mix of first- and second-years.
2. Multiple Touch Points and Opportunities for Face Time
For some students, certainly, the primary purpose in attending the conference is to land a job. Second-year IU Kelley School of Business MBA student Henrique Barbosa, a native of Brazil pursuing travel hospitality, had a simple answer when asked why he was there: "To get a job!" He acknowledged that most of the firms he was interested in only conduct first-round interviews at the conference followed by second-round interviews on site, which lessened the likelihood of his leaving with an offer in hand. "But it would be great if it happened," he said.
But several other students were less interested in job or internship offers—or even in early round interviews. For Jodine Gordon (Tuck '18), the biggest factor in her decision to attend was hearing success stories from Tuck grads whose higher-level touch points with conference recruiters later helped them secure offers. "I have a couple companies on my list, but really I just want to meet as many people as possible so they can get to know me and I can get face time," she said.
Sadé Lawrence, also a second-year student at Tuck, was likewise attracted by the opportunity to get in front of recruiters in person. "For a lot of opportunities you might be interested in, you start online at a website, applying through data base," she said. "But coming here they now have a face with your name, and there are all kinds of organic connections that can happen," she added. "It's kind of amazing that you are able to build connections with people even at such a big conference, but you are. You make contacts and get lots of face time—so much more so than you can blindly through a website," she continued. "What I have heard more of is people have an interaction with a recruiter here that leads to an interview later—here is more about entering the pipeline."
Tuck's Goins has taken the opportunity to network with recruiters who don't make it to Tuck's campus, but also those who do. "With every interaction, you are getting a more nuanced understanding of the company and can take that information and use it in subsequent interactions."
3. Valuable Chances to Network with Peers
Goizueta's Anderson interned in operations at Google over the summer—an opportunity she got through another diversity conference—and has been offered a full-time position on the tech giant's Mountain View campus after she graduates. Despite having that full-time offer in hand, attending the conference still made lots of sense.
Kelley School second-year student Luis Vilchez Kupres, a native of Peru, also converted his summer internship—in supply chain operations at Cummins—into a full-time offer. So his reasons for attending the conference were not to get a job. "I am here to support fellow Kelley first- and second-years and network a little more," he said. He also gets to reconvene with students from other schools he met at last year's Prospanica conference. "Often, you connect with somebody and they will help you connect with someone else," he said. "Networking definitely helps—even among other MBA students."
For the Google-bound Anderson, the value of peer networking can't be stressed enough. Being able to connect with students from other schools is the part she finds most enjoyable—but it's also strategic. "When candidates are selecting a school they like to look at the size of the network they are going to get—and that's great," she said. "But the way I see it, I don't have to be at Stanford or Wharton because I have friends at Stanford and Wharton. So in a way that's kind of my network, too."
"You have that domino effect," she continued. If she's trying to connect with someone at a company where she doesn't have a contact or her classmates don't have contacts, she can reach out to a friend at another school to see if there's someone in their network. "Some might say, 'Well, they're a peer, they're not an employer, they're not going to get me a job.' But there is so much more benefit to expanding your network. I don't think everyone understands that."
Of course, peer networking can be a two-way street. "My motivation to expand my network comes from wanting to help others as well," Anderson said. "When you are part of these diversity networks, one of the great things is you are going to have a friend who says, 'Do you know someone who can help me with this?' And I can say, 'Well, I met someone at a conference who does that very thing and I'm happy to put y'all in touch.'"
Oct 3, 2017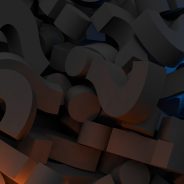 Over the last few years, interest in entrepreneurship has increased among MBA students at many leading business schools. According to the 2017 GMAC Alumni Perspectives Survey Report, more than one in 10 alumni run their own businesses (11 percent)—the same percentage as those choosing to work in finance and accounting.
So, it's not surprising that many top programs are increasing their focus on providing entrepreneurial learning opportunities within their MBA programs. At Emory University's Goizueta Business School, for example, there are many opportunities to explore entrepreneurship through classes such as "Applied Entrepreneurship," "Entrepreneurial Practicum," and "Appcology," which focuses on emerging forms of applications and services and how they are altering software ecosystems and commerce interactions. There's an annual Emory Entrepreneurship Summit that is designed to encourage and support entrepreneurs across the university with pitch competitions, keynote speakers, and valuable networking opportunities. And recently, the one-year MBA class class also had an opportunity to hear directly from a successful alumnus about his journey as an entrepreneur.
Matt Fishman, a '13 MBA and CEO and co-owner of Barking Hound Village, visited campus to talk about how MBA students can make the most of their time in school with an eye toward maximizing the success of their ventures down the road. Barking Hound Village, which Fishman and a fellow Goizueta alumnus purchased in April 2017, is Georgia's largest dog daycare, boarding, and grooming business with six locations throughout Atlanta.
In addressing students at his alma mater, Fishman's advice was wide ranging but coalesced around a few key tenets:
Focus on Your MBA Connections
After graduating from Goizueta, Fishman stayed in touch with his MBA classmates. He regularly met up with a group of five alums to discuss opportunities and ideas. It was from these discussions that the thought of purchasing Barking Hound Village came about. "One day, we started to run with the idea, and one thing led to another," Fishman said in the question-and-answer session with current students.
Fishman's Goizueta connections proved invaluable throughout the process. He purchased Barking Hound Village with a fellow Emory classmate, Matt Gryder, and since that day has had to protect that connection by putting their "friendship above all of it." That's meant a clear division of responsibilities. "We have an operating agreement that's 50, 60 pages that divvies out duties, equity, all sorts of things," said Fishman. "It's constant checks and balances. It's probably one of the most difficult things."
Because the connections he made at Goizueta proved to be one of the most important aspects of his MBA experience, he encouraged current students to take advantage of every opportunity to meet new people in the program. "The most valuable thing that you're going to get out of this place is the network," he said. "You have to make yourself uncomfortable and sit next to different people, get in different groups, put yourself out there, meet people."
Don't Forget to Network
Alumni connections aren't the only relationships that have been helpful for Fishman. Networking, in general, has been important to his success. For example, it was while Fishman was working as an analyst before business school at security and investment advisory firm Voya and dealing with investments in the pet space, veterinary roll-ups, and retail that he discovered Barking Hound.
As for Fishman's advice to MBA students, "With networking, get outside your comfort zone." He continued, saying: "Networking's tough. Things don't always come of it, but it's a game of odds. For maybe 800 people, you get a few back. Be persistent. It gets competitive because everybody's trying to distinguish themselves. You have to be real, be yourself."
Understand Your Business
You need to understand your business before you jump into it. For Fishman, he learned a lot of what he needed to know about owning and running a pet business while he was at Voya. "I got access to the books, learned the layout of the land, and built a thesis," he said. "It's happenstance, and then you try to line up your cards as much as you can."
But that was only the beginning. Fishman also took time to understand how to value a dog daycare company before they made any decisions to move forward with a purchase. "The equity side, you have to knock it out in the beginning. So that's what we did," said Fishman.
Then, from there, it was all about learning the business. Fishman considers himself a numbers guy, so he had to learn persistence and human capital. He also had to learn about the challenges of being in a service-based business. "You have HR issues," Fishman stated. "You have leases. For every aspect of it, there's a legal side that you have to think through."
Cross Things Off Your Bucket List
For Fishman, starting a business was an item on his bucket list. "It was an itch," he said. " I always wanted to be an entrepreneur." So, he decided to go after it at a time when failure would have relatively little long-term impact. This is the same advice he offers MBA students.
"If you have an idea, or you want to try something new and crazy, whatever, do it," said Fishman. "If you have ideas, entrepreneurial ideas, take advantage of the fact that you have more time now," he continued. "Think through or outline some ideas that you might have and chase after them. Look at everything from a downside case. If I'm going to do something entrepreneurial, I don't yet have a family, so my downside was falling about as low as it's going to be from here on out."
So far it has all come together for Fishman since his '13 MBA, and he encouraged students to take the same risks he did. "There's nothing to lose with trying to do something and failing in the next nine months. So if there's a bucket list, it's to take advantage of your time."
For more of Fishman's advice, view the full story at EmoryBusiness.com.
Sep 19, 2017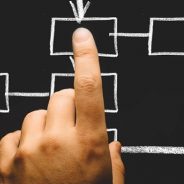 If you are a prospective MBA applicant looking to business school as a way to enter or accelerate your career in the consulting industry, you are certainly not alone. According to the 2017 Prospective Student Survey conducted by the Graduate Management Admissions Council (GMAC), consulting is once again the most sought-after postgraduate industry, with 33 percent of applicants surveyed citing consulting firms as their destination of choice. The consulting function, too, is a top draw. One in four indicated it as their chosen job function, after just marketing/sales (30 percent) and finance/accounting (28 percent).
With so many MBA graduates vying for roles in the consulting field, one of the best ways to distinguish yourself is by going to one of the business schools best known for training top-notch consultants. Of course, this requires thorough research and a deep knowledge of individual school programs. Lucky for you, Clear Admit has done some of the legwork.
Consulting Continues to Be a Top Draw for MBAs
Finance—and investment banking in particular—took a hit following the financial crash of 2008. And the tech sector has been gaining ground as a top destination for MBA grads. But along the way, the consulting industry has held its own, with MBAs clamoring to work for both towering giants in the field as well as at an increasing number of boutique firms now in the marketplace.
What's the allure? Part of it is the diverse work. Consultants get to think creatively and solve problems, analyze both the big picture and the details, and work on teams juggling multiple assignments. Top salaries don't hurt either. Recent MBA graduates taking jobs at firms like McKinsey & Company, Boston Consulting Group (BCG), and Bain & Company—known as 'the MBB firms' in industry parlance—reported base salaries in 2017 of between $147,000 to $152,500, with additional signing bonuses of $25,000, according to managementconsulted.com, an online resource for the consulting industry.
Choosing the Best Business School for Consulting
Determining which leading business school will best prepare you for a career in consulting requires looking at a range of factors. A logical place to start is by examining career outcomes at individual schools, both in terms of summer internships and full-time jobs. If possible with the available data, you also want to get a sense of how well a school has done placing career-switchers, namely those without prior consulting experience, in coveted consulting roles, since barriers for entry for these grads are understandably higher than for their counterparts who have already worked in the field.
It can also be instructive to see which of the powerhouse consulting firms donate to which leading business schools. Finally, it helps to understand how a given school goes about teaching its students to be consultants, what role experiential learning plays, whether you can hope to learn directly from superstar professors in the field, and what extracurricular resources are in place to help you land your dream consulting gig.
Consulting at UVA Darden
The University of Virginia's Darden School of Business sent more of its MBA graduates into consulting than any other U.S. school, with 38 percent of the Class of 2016 pursuing work in the consulting industry and 38 percent choosing a consulting function. By comparison, Harvard Business School (HBS) sent 25 percent of its 2016 graduates into consulting, and Stanford Graduate School of Business sent just 16 percent.
As for the top recruiting companies at Darden, Boston Consulting Group snapped up 18 members of the Class of 2016, followed by McKinsey & Company (14), PwC (13), and Accenture (10).
In terms of pay, the average base salary for a Darden MBA heading into consulting was $135,771 with a signing bonus of $26,927. While this isn't the highest salary in the industry—it falls a few thousand dollars short of offers reported by students at schools like Kellogg School of Management—it is the highest average salary for all Darden MBAs.
Darden's Classroom, Curriculum, and Professors
As for how Darden trains its MBAs to enter a career in consulting, the school offers a career track concentration in strategy consulting. This concentration is designed to immerse MBA students into the consulting process by helping them identify and deepen their consulting skill sets.
Darden is also known for its case study method of teaching and learning. This method confronts Darden MBA students with challenging, real-life business situations and teaches them how to analyze each situation to come up with a solution—just as they will be called upon to do in a consulting career. Over the course of MBA students' two years at Darden, they'll complete in more than 500 case studies on a variety of topics, industries, and diverse environments.
As for Darden's faculty, many of the school's professors have an in-depth knowledge of consulting with a breadth of research dedicated to all facets of the field. For example, Samuel E. Bodily, a professor of business administration, teaches "Decision Analysis" to first-year students and "Management Decision Models" to second-year students while also consulting with many corporations, utilities, and government agencies. And Scott. C. Beardsley, Darden dean since 2015, spent 26 years at McKinsey & Company before joining the school.
Outside the Classroom
Darden is home to the Consulting Club, a student organization designed to support students interested in the consulting industry. The club regularly holds events such as consulting industry panels, networking 101, consulting conferences, case competitions, mock interview sessions, internship preparation workshops, and more. And many large consulting companies are club sponsors, including Deloitte, AT Kearney, Bain & Company, EY, and Accenture.
In addition, there are also a variety of consulting projects for MBAs to participate in. These projects help MBAs learn how to develop business plans, create financial forecasts, and perform marketing analysis. For each project, teams of three to six students will work with corporations, global businesses, or non-profit organizations to provide strategy evaluation and planning services.
INSEAD For Consulting
In terms of sheer numbers, no school sends more students into consulting jobs than INSEAD. According to the school's latest 2016 MBA employment report, 46 percent of INSEAD MBAs took a job in the consulting sector and 48 percent assumed a consulting function. That's a whopping 479 students accepting a position as a consultant—almost half of the 999 students who filled out the employment report.
INSEAD's MBA graduates took jobs with such companies as McKinsey (which hired 125 INSEAD grads in 2016), BCG (67), Bain (48), Strategy& (24), and Accenture (16). And it's no wonder the major players like INSEAD. Many alumni hold prominent positions such as chairmen, CEO, or senior leader at these same top consulting firms.
As for where these consulting grads work, they're spread out around the world. More than 100 consulting graduates took jobs in Western Europe, 41 of those in the United Kingdom. Another 83 graduates headed off to consulting offices in Asia Pacific, including 23 each in Singapore and Australia. But the single most attractive country for INSEAD consulting grads was the United Arab Emirates, which drew 42.
INSEAD also features an alliance with the University of Pennsylvania's Wharton School, allowing INSEAD students to spend one of their five periods studying at the U.S. school. INSEAD has a similar campus exchange with Kellogg as well. These exchanges afford INSEAD students access to those schools' career management centers as well, which can be especially valuable in terms of making connections to U.S. recruiters for students who are interested in working in consulting in the United States after graduation.
In terms of what its consulting grads command in salary, INSEAD also shows strong numbers, albeit lower than Kellogg and Darden. For 2016, the overall mean salary in consulting was $107,300 USD, the overall median salary was $109,500 USD, and the overall annual median sign-on bonus was $25,000, with 76 percent of salaries coming with a sign-on bonus and 83 percent with a performance bonus around $24,500.
Proud of its success in helping career switchers enter new industries, INSEAD shares data about how many of its graduates heading into consulting started out there and how many used business school to make a pivot. Of those graduates taking jobs in consulting after INSEAD, 67 percent held pre-MBA roles in consulting. But 34 percent of those who were financial services professionals also successfully switched to consulting, as did 56 percent of former technology, media, and telecommunications professionals and 38 percent of former corporate sector professionals.
How Consulting Is Taught at INSEAD
INSEAD's accelerated 10-month MBA is composed of five, eight-week periods built around core courses and electives and concluding with an exam, essay, and/or project. There is no preferred teaching method at INSEAD; instead, individual professors choose the method they feel is best. However, no matter the teaching style or technique, each class is sure to have lively exchange opportunities and diverse study groups.
In terms of core courses, students will start out their first eight weeks with an "Introduction to Strategy" course and will continue their learning into the next period with "Process & Operations Management." As for electives, over a dozen courses are offered under the Strategy heading including the "Strategy Lab," which provides MBA students with a practitioner's view of how consultants tackle projects.
Who Trains Consultants at INSEAD
There are more than 25 resident strategy professors across INSEAD's three campuses, as well as around a dozen visiting faculty members. Of these, several are former consultants, bringing experience straight from the trenches at McKinsey, Monitor Group, and Accenture, among other leading firms.
Two INSEAD professors, W. Chan Kim and Renée Mauborgne, authored a best-selling book called Blue Ocean Strategy, which spawned the 2007 launch of the INSEAD Blue Ocean Strategy Institute. The institute offers several programs and electives that support the development of aspiring con­sultants, including a mini-elective, "Blue Ocean Strategy Simulation," that lets students apply the trademark Blue Ocean Strategy toward managing a fictional company.
Beyond the Classroom at INSEAD
INSEAD's accelerated 10-month program can make it hard for some student groups to gel, but despite this obstacle, the INSEAD Consulting Club seems to have an active campus presence. Much like at Darden, the Consulting Club at INSEAD provides resources to help INSEAD students prepare for consulting interviews and careers, including workshops, networking, and recruiting events with consulting firms. It also publishes the INSEAD Consulting Club Handbook, free to Consulting Club members, which offers an overview of the industry, profiles of individual firms, and sample cover letters, résumés, interview tips, and practice case questions.
INSEAD also features regular consulting case competitions, including the A.T. Kearney Global Prize Competition. As many as 15 teams from INSEAD compete against each other, with winners advancing to represent INSEAD in a regional competition against seven other European business schools. The winning European school then battles the winning North American school for the Global Prize.
Sep 1, 2017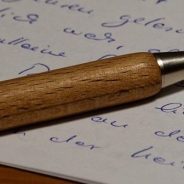 I'm busy, you're busy, your boss is most definitely busy. Indeed, publications ranging from Men's Health to the Atlantic, the Washington Post to Forbes are all reporting that "busyness" has become the new status symbol for our times. Which is part of what makes asking someone to write you a letter of recommendation for business school so daunting. Now, try telling that person that you actually need five different letters for five different schools. Oy vey.
As uncomfortable a spot as it puts applicants in—it's no better for recommenders. Even your most vociferous supporter is going to wonder what in the world she's gotten herself into when she realizes that helping you in your pursuit of acceptance to business school means taking time away from work or play or family or whatever else to labor over leadership assessment grids, each a little different from the one before, and write 10 slightly different answers to 10 slightly different questions. Here's hoping that your top-choice school doesn't happen to be the last one she gets around to…
Good news. The graduate management education industry recognizes the strain that letters of recommendation put on applicants and recommenders alike and has been wrestling with ways to make the process easier for everyone involved. To this end, the Graduate Management Admission Council (GMAC) established a committee made up of admissions representatives from dozens of leading business schools to brainstorm about ways to lessen the burden while still collecting the third-party assessments of candidates that are so critical to the MBA application process.
GMAC Pilots Common MBA Letter of Recommendation
As an outgrowth of that committee's work, GMAC last year piloted a common MBA letter of recommendation (LOR) that schools can choose to incorporate into their applications to reduce the burden placed on applicants and recommenders alike.
"The Common Letter of Recommendation (LOR) effort is intended to save you and recommenders valuable time by providing a single set of recommendation questions for each participating school," reads the GMAC website. "This allows your recommenders to use the same answers for multiple letter submissions, alleviating the workload of having to answer different questions for each school multiple times. You benefit because it makes the ask for several different letters to be written on your behalf much easier."
Cornell's Johnson Graduate School of Management, NYU Stern School of Business, and Michigan's Ross School of Business were among the first schools to pilot the Common LOR last year. In addition to a single set of open-ended essay questions, the pilot Common LOR also included a leadership assessment grid inviting recommenders to rate applicants on 16 "competencies and character traits" grouped into four main categories of achievement, influence, personal qualities and academic ability.
"At Johnson, we saw the Common LoR as a clear opportunity to improve the admissions process for candidates and their recommenders in a way that would also add value to our own assessment of applicants," Judi Byers, Johnson executive director of admissions & financial aid, told Clear Admit. "A thorough and consistent review is important to us and the grid provides a straightforward base of insights that can be assessed and compared reliably while the accompanying letter adds meaningful detail and context," she added.
Soojin Kwon, managing director of full-time MBA admissions and program at Ross, sees applicants and recommenders as the main beneficiaries of the Common LOR and is pleased that more schools are coming on board. "As more schools adopt it, applicants won't have to feel like they're burdening their recommender with completing multiple rec letters with different questions and ratings grids," she told Clear Admit. "This year, more than a dozen of the top 20 schools are using it."
Ross was also among the schools to first pilot the Common LOR last year, and Kwon served as part of the GMAC committee that helped craft it.
Common Questions Easy to Agree on, Common Leadership Grid Not
"What we found in using the Common LOR this year past year was that the questions gave us helpful insights into applicants, particularly on the important area of constructive feedback. The questions, however, were fairly similar to what we and other schools were using before, so it was easy for the AdCom to use it," she notes.
Those questions are as follow:
Please provide a brief description of your interaction with the applicant and, if applicable, the applicant's role in your organization. (50 words)
How does the performance of the applicant compare to that of other well-qualified individuals in similar roles? (E.g. what are the applicant's principal strengths?) (500 words)
Describe the most important piece of constructive feedback you have given the applicant. Please detail the circumstances and the applicant's response. (500 words)
Is there anything else we should know? (Optional)
"The rating grid was quite different from what we'd used in the past," Kwon continued. "It was also the most difficult part for the GMAC advisory group to develop and get agreement upon. The group worked this past year to revise and simplify the grid so that AdComs could get more meaningful insights from it."
This year, the 16 competencies and character traits from the original grid have been distilled to 12, with specific questions about analytical thinking and information seeking omitted. Johnson and Ross have both incorporated the revised leadership grid into the LOR distributed to applicants as part of their applications, as have most other schools that have this year decided to incorporate both the grid and open-ended essay question portions of the form. UT's McCombs School of Business and Rice University's Jones Graduate School of Business, notably, still seem to feature the earlier version of the leadership grid in their application, the one that calls on recommenders to assesses applicants on 16 competencies and traits.
Aug 2, 2017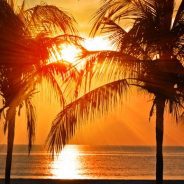 The modular MBA program at the Emory University Goizueta Business School gathered together students, alumni and business leaders across several cities for a week-long immersion experience earlier this summer.
May 27, 2015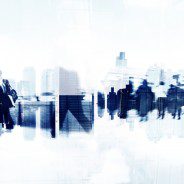 Earlier this month, Emory University Goizueta Business School welcomed the one-year MBA class of 2016 to campus. The class displays a great diversity of students and sets a few records for the school. Continue reading…