Post tagged "school-of-management"
Oct 24, 2018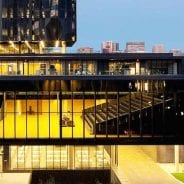 Innovation, entrepreneurship, data, and analytics all play significant roles at the University of Toronto's Rotman School of Management. As a global center for research and academic excellence in business and society, Rotman is known for bringing together diverse views and initiatives. So, it should be no surprise that this month the Rotman School announced increased investment, from different sources, in three areas:
$25 million in funding for the Creative Destructive Lab (CDL)
$4 million in new funding for data and analytics initiatives
$2.5 million to the Creative Destructive Lab Health Stream and additional financial resources in support of the Behavioral Economics in Action at Rotman (BEAR) research center.
Creative Destruction Lab Receives $25 Million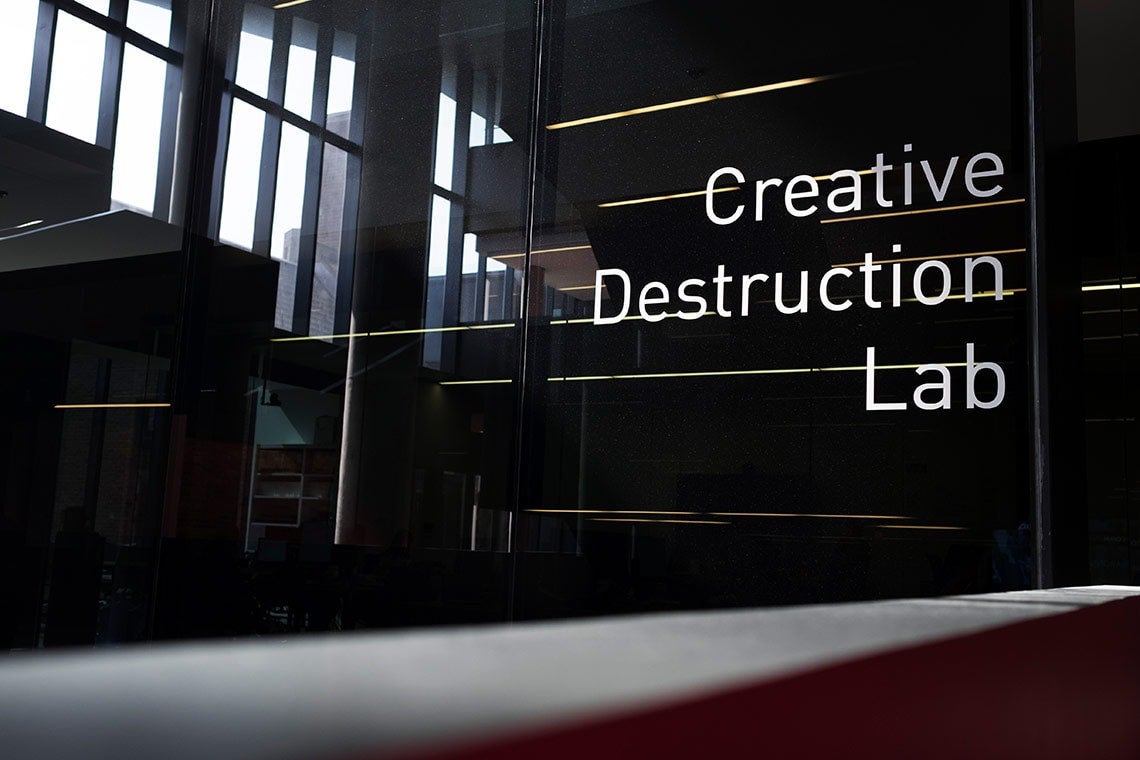 Founded in 2012, the Creative Destruction Lab (CDL) was created to address failure in the market for judgment. As a seed stage program, its goal is to help science-based companies become scalable by pairing founders with experienced entrepreneurs and investors. The nine-month program covers everything from commercialization of products to R&D and maximizing equity-value creation.
To increase the CDLs ability to help young companies, the Canadian government announced a $25 million investment in the program. The investment will allow the CDL to accelerate the commercialization of science in Canada while hopefully also attracting more investment in ventures and more intellectual property. Over four years, the CDL will help more than 1,300 science-based ventures and could create up to 22,000 new jobs.
In a recent press release, Minister Bains says:
"Creative Destruction Lab's exciting project promises to unleash a new wave of start-up innovation across Canada, creating thousands of middle-class jobs and further securing Canada's position as a world leader in the AI field. Our government is proud to make investments that will help turn hundreds of innovative ideas into the good jobs and companies of tomorrow."
The investment will also help the CDL gain insight into the success of science-based startups. In particular, ventures harness new technologies such as AI, energy, health, smart cities, and space and quantum technologies will be targeted. There will also be a boost for young women in science, technology, engineering, and math (STEM) fields in the hopes of inspiring representation in the next generation of business leaders.
"This is a tremendous moment," Tiff Macklem, Dean at the Rotman School, says. "Thank you Minister Bains, the Government of Canada and everyone that saw the vision and opportunity of the Creative Destruction Lab."
The investment was made through the Strategic Innovation Fund; a program focused on attracting and supporting high-quality business investments across all sectors of the economy.
$4 Million for Data and Analytics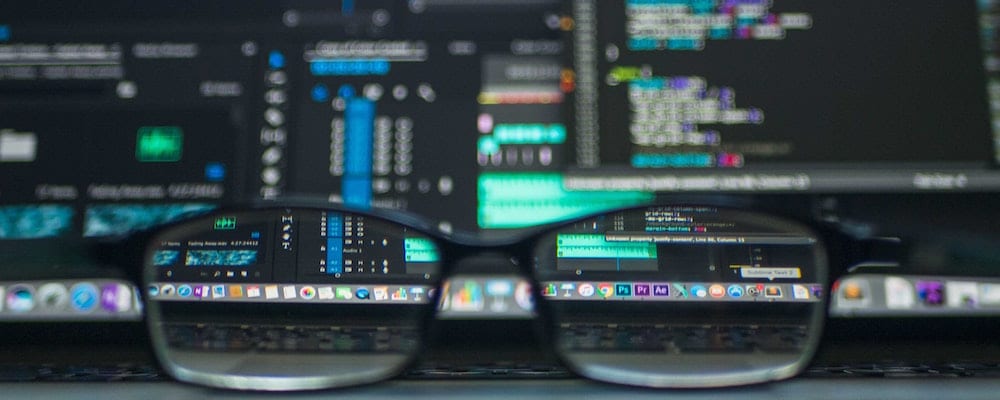 Data and analytics are an essential area of study at the Rotman School as evidenced by the launch of the new Master of Management Analytics (MMA) program as well as the TD Management Data and Analytics Lab. So, it makes sense that when the TD Bank Group (TD) was looking for a way to support the Rotman School, they decided to give $4 million in funding to explore real-world data and analytics applications.
Christian Nelissen, TD Senior Vice President of Enterprise Data and Analytics, says in a news release:
"Data and analytics are the engines powering the future of Canada's economy. That new reality means building talented teams that have a deep understanding of the potential of data and analytics, in financial services and beyond. We are looking for visionaries who can see what's possible—things we might not even have thought of yet."
Specifically, the funding will go toward development and staffing of the TD Management Data and Analytics Lab, which launched in 2017. The goal of the investment is to improve student development and engagement in data and analytics, and to add expertise and resources for industry projects and cutting-edge analytic thinking. The Lab also offers workshops, hackathons, guest speakers, academic collaboration, and seed funding for the Rotman FinHub.
"By collaborating with TD, we are giving students the opportunity to engage in data-focused problem-solving," Dean Macklem says. "We know our students are eager to take on new roles in the evolving field of data and analytics and this generous investment will allow us to move more quickly to further expand our data analytics programming and opportunities."
Investing in Healthcare Innovation & Behavior Economics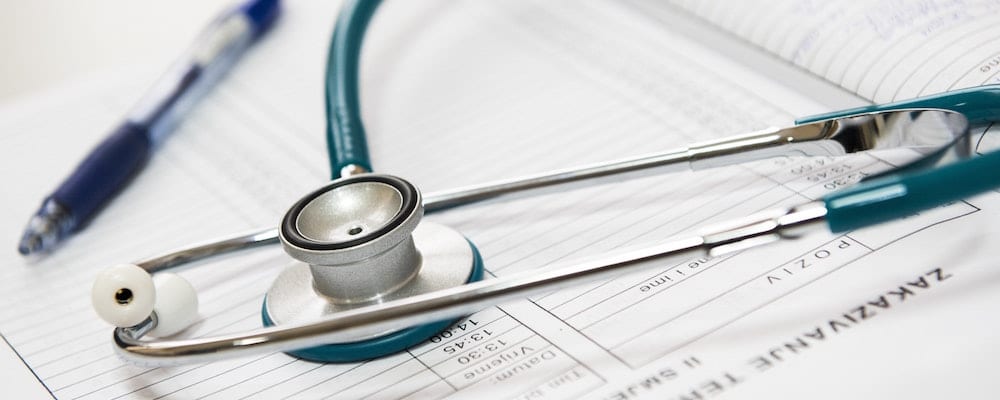 Last, but certainly not least, TD Bank Group announced additional investments in two initiatives: innovation in healthcare and behavioral economics.
The first investment from TD is $2.5 million over five years for the Creative Destruction Lab Health Stream, which focuses on biotechnology, bioinformatics, diagnostics, and digital care. This investment will help aspiring entrepreneurs bring technological innovations to the market in the healthcare industry.
Andrea Barrack, TD's Vice President of Global Corporate Citizenship, says:
"We know that the long-term success of our business depends upon the resilience and health of the people we serve. We're thrilled to support the CDL with this contribution, which will help accelerate advances in healthcare through fresh thinking and entrepreneurship. At TD, we have a history and meaningful purpose of helping to enrich the lives of customers, colleagues and communities."
The second investment from TD comes in the form of an agreement to bring additional behavioral finance resources and applications in support of the Behavioral Economics in Action at Rotman (BEAR) research center. As a founding member of BEAR, TD hopes to be able to better examine and research the underlying emotion and behaviors that push financial decision making. Also, the investment will help continue to implement behavioral finance tools into wealth management.
"Being one of the founding members of BEAR will further contribute to TD's commitment to advancing the study and real-life applications of behavioral finance," says Dave Kelly, Senior Vice President of TD Wealth. "The work we have done to-date with Rotman has been instrumental in enhancing the advice and services our advisors provide to our clients. Research by BEAR will enable us to better understand the underlying factors that help drive financial decision making so we can connect with our clients on a deeper, more meaningful level."