"Mad Money" Host Jim Cramer Will Film Show with Villanova Business Students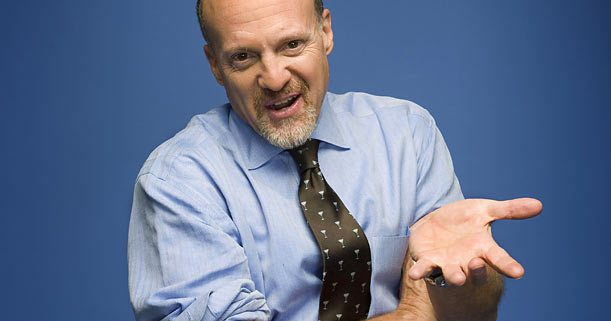 Jim Cramer, the host of CNBC's popular program "Mad Money" and a native Philadelphian, will bring his "Mad Money Back to School Tour" to The Pavilion at Villanova on April 25th.
Villanova students will serve as the live studio audience for the show, while students from Villanova's School of Business (VSB) will actually participate in the filming. The school's Dean, Dr. Patrick G. Maggitti, called the event an "incredible recognition of the valuable VSB experience and the vibrant VSB community."
Cramer was born in the Philadelphia suburb of Wyndmoor Pennsylvania and held one of his first jobs as an ice cream vendor at Phillies baseball games when the team still played at Veterans Stadium. After working as a journalist and later attending Harvard Law School, Cramer co-managed a hedge fund, Cramer Berkowitz. Today on "Mad Money" Cramer is known for his off-the-cuff stock knowledge and his energetic personality, as well as his pronounced Philly accent.
Hosting Mr. Cramer will allow the VSB to highlight the strength of its finance program. Finance faculty at VSB maintain connections with numerous corporate partners including Goldman Sachs and Merrill Lynch to keep their curricula on the cutting edge of practical finance applications. The crown jewel of the finance program is the VSB Applied Finance Lab, which offers Villanova MBA students access to the same resources found in Wall Street Trading rooms.
About the Author