Drexel Breaks Ground on Raymond G. Perelman Plaza at LeBow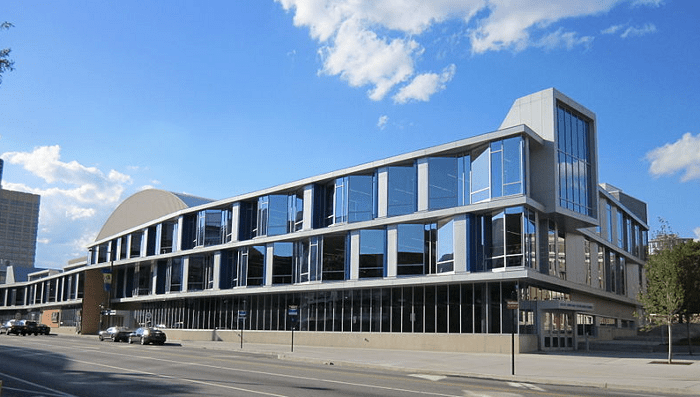 In early May, Drexel University began renovation of the newly named Raymond G. Perelman Plaza, a hub of pedestrian activity between Market and Chestnut streets in West Philadelphia. A new $92 million LeBow College of Business building will sit on the northern border of the plaza and is scheduled to open this fall.
Drexel University President John A. Fry spoke at the ground breaking ceremony, thanking Perelman for the gift that made the renovation possible. The Raymond and Ruth Perelman Education Foundation donated $5 million to the project.
Perelman himself also addressed the crowd with a statement that received an ovation for its brevity: "I didn't realize that people wanted me to speak, so I'll be very short. Thank you all for coming, and I am overwhelmed. … This is a fabulous university, and I'm glad to become a part of it. Thank you very much."
The project is the centerpiece of the five-year Drexel University Master Plan, which seeks to establish Drexel as a modern urban campus. This plan is itself a component of the University's 30-year strategic plan, which aims to significantly increase Drexel University enrollment in the coming decade.
The new 12-story, 177,500-square-foot home for the LeBow College of Business will incorporate cutting-edge academic and design features. Numerous classrooms will be supplemented by a 300-seat auditorium, a 160-seat event space and a 100-seat lecture hall, four 45-seat computer classrooms and a student café, among other spaces. The building will also house LeBow's Baiada Center for Entrepreneurship.
About the Author