La Salle MBA Students Tour New York Stock Exchange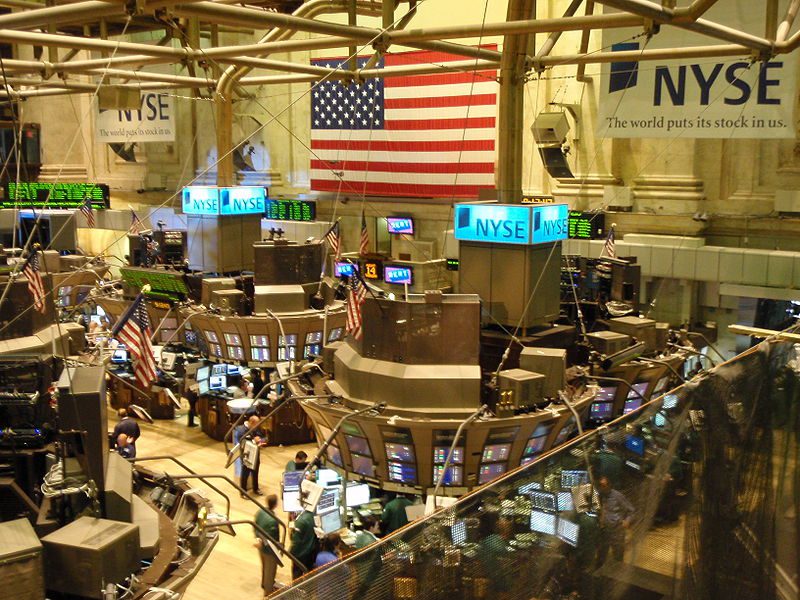 A group of La Salle business students recently traveled to New York and received a guided tour of the NYSE trading floor from alumnus Reginald Browne. Browne, a managing director at Knight Equity, arranged the 22-person trip to give students an opportunity to interact with finance professionals, including floor traders and stock experts at Knight Equities. They also got the chance to experience the bustle of the trading floor firsthand.
The trip was conceived last fall at a panel held at La Salle's North Philadelphia campus titled "The Path To Wall Street." At that event, Browne discussed his finance career and counseled over 100 students on how to achieve their Wall Street dreams. Browne has worked closely with La Salle's Career and Employment Services office on a number of related career events, providing La Salle students with the benefit of a true insider's perspective on finance careers. He told students that drive, honesty and integrity are critical attributes for success in his industry.
Over the course of their trip, La Salle MBA students gained more than a deeper understanding of how financial institutions work. They also commented on their renewed sense of the importance of networking and professional relationships on their careers. For many, personal interactions with Mr. Browne during the trip embodied this process of relationship building.
La Salle offers MBA students four ways of earning their degree. Students can choose among full-time, part-time, one-year and Saturday MBA options, making a La Salle MBA one of the most flexible in the Philadelphia Metro.
About the Author