Rutgers School of Business, Camden Celebrates 25th Anniversary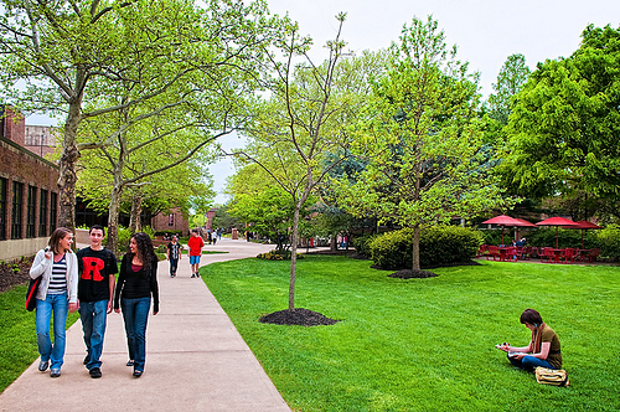 In April, Rutgers School of Business, Camden (RSBC) celebrated twenty five years of educating future business leaders in the greater Philadelphia metro. The anniversary celebration featured a dinner and presentations from school leaders, honored distinguished business school alumni, and inaugurated the school's new Finance Lab & Center for Investment Management.
Rutgers University has been educating business students in 1950 through the Business and Economics Department.  In conjunction with the State of New Jersey, the University approved the creation of the Rutgers School of Business, Camden in 1988.  The school was accredited by the Association to Advance Collegiate Schools of Business (AASCB) in 1995. Today, in addition to its undergraduate programs, RSBC offers traditional and professional MBA programs.
Over dinner, attendees participated in the "Renewing (Y)Our Vows Ceremony," which recognized degree holders who graduated before the RSBC was formally established in 1988.  Each received a certificate that affiliates them with the RSBC community while affirming their connection to their alma maters, which preceded the RSBC.
The new, hypermodern finance lab is equipped with sixteen Bloomberg terminals, scrolling stock tickers and the same opening bell that once tolled to kick off trading at the Philadelphia Stock Exchange.  At the ribbon cutting, RSBC finance professor Eugene Pilotte extolled the value of the new lab to finance and accounting students, who will be able to utilize software that simulates real-time trading and investment conditions.
About the Author