Winners Share $30,000 Prize in LeBow's Innovative Classroom ArchiTECH Contest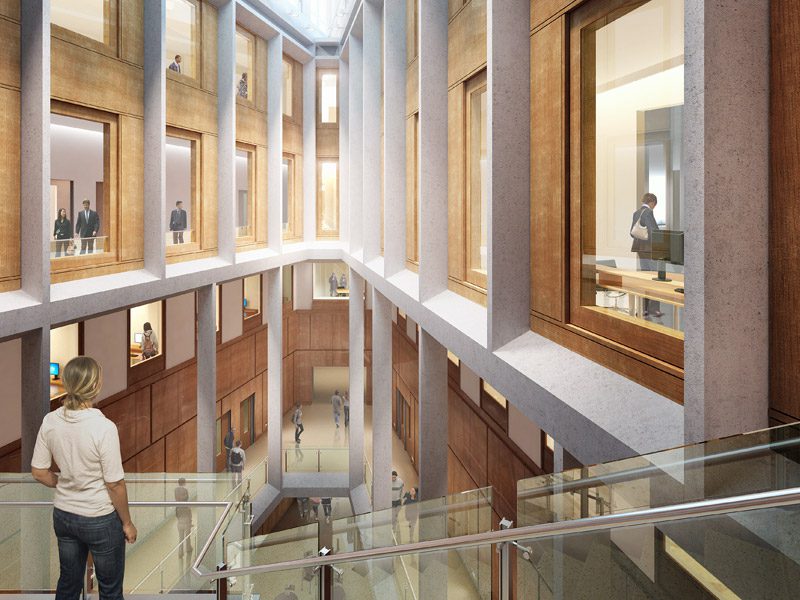 Faculty and students at Drexel University's LeBow College of Business participated in the Classroom ArchiTECH contest announced earlier this year. The contest tasked teams to propose innovative ways of utilizing the technology resources that will equip LeBow's new 12-story building that is set to open this fall.
The contest guidelines were new, surprising, and innovative themselves. Rather than asking students to work alone or for faculty to lead groups of students, the Classroom ArchiTECH Contest invited faculty to team up with students. Ultimately, nearly two dozen teams—each consisting of two full-time professors and one undergraduate or graduate LeBow student—entered the contest. The top three innovative teams won $30,000 in prize money, which they divided equally among their members.
First prize went to a team of two professors and an undergraduate whose innovation included the use of interactive video. The videos, they argued, will better connect LeBow undergraduates with the financial professionals who advise these students on their self-managed equity portfolio known as the Dragon Fund. Interactive video between students and financial professionals will allow students to communicate with and give substantial analytical presentations to a growing number of Dragon Fund advisors. In the process, valuable course content for analysis and critique would emerge via the videos themselves.
The second place team proposed that students identify, present, and discuss media clips that illustrate business tenets taught in a given course. Using these clips as a classroom tool will give students a chance to demonstrate skills of presentation and analysis as they bring otherwise abstract principles into focus.
The third place team consisted of two professors and a LeBow graduate student. The team proposed using a newly-built classroom space to instruct students in active business activities such as focus group practice and mock negotiations.
LeBow will integrate these innovations into courses taught at the college's new home, Gerri C. LeBow Hall, this fall.
About the Author