Direct from the Dean: M. Moshe Porat of Temple's Fox School of Business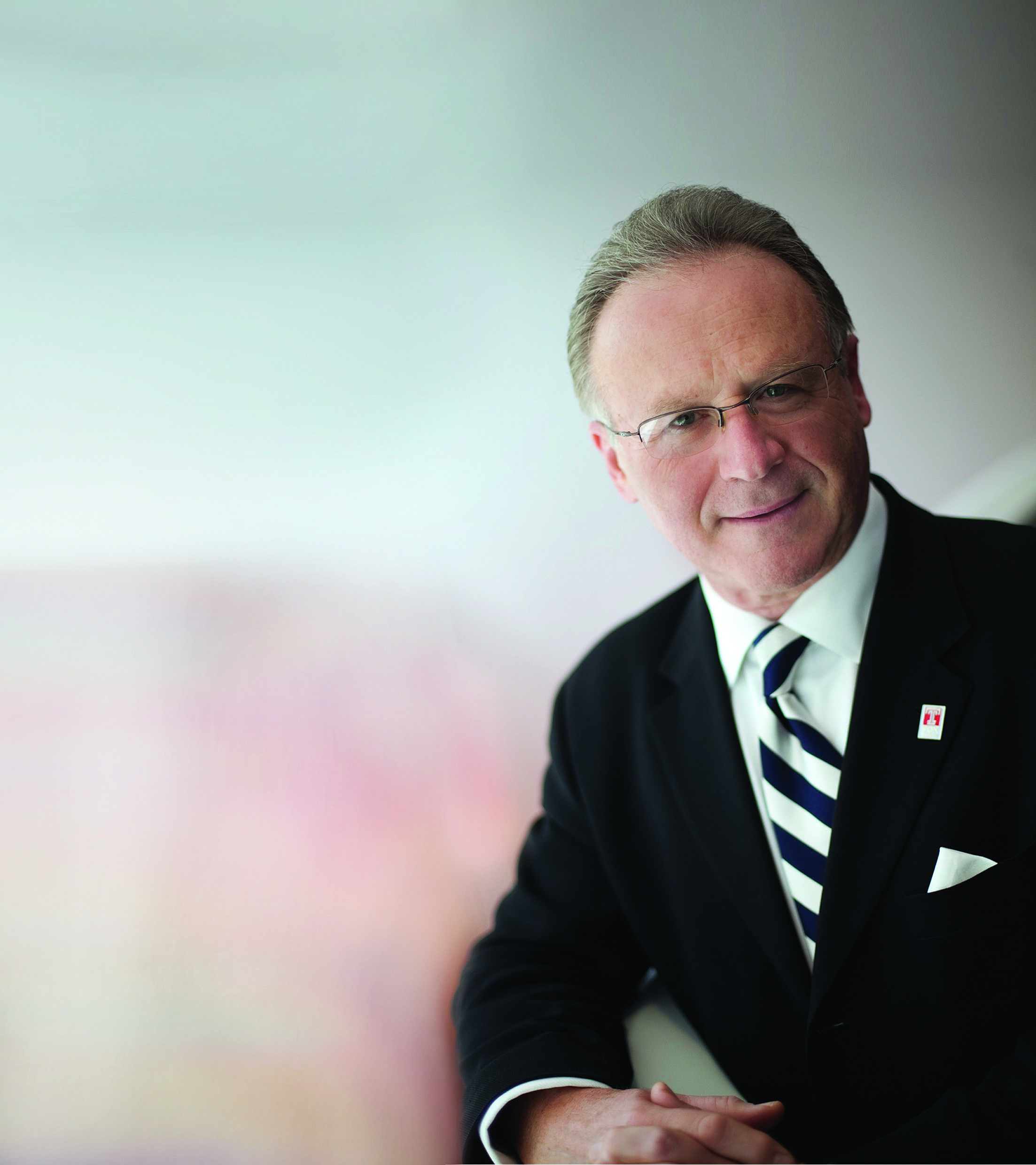 When Dr. M. Moshe Porat became dean of Temple University's Fox School of Business 17 years ago, the school was regarded as a good, local commuter school. In a recent Q&A with MetroMBA, Porat shared that today Fox is well on its way to being known as one of the best public-urban business schools in the country.
But far from stopping there, he wants to see Fox recognized as one of the leading business schools in the world. Indeed, the Polish-born Porat brings his own international perspective, having received his undergraduate and MBA degrees from Tel Aviv University before completing his doctoral work at Temple. For an example of how he's helped expand the school's international reach, Porat points to Fox's newly launched full-time global MBA program.
In the interview that follows, he talks about that new program, the reach of Temple's alumni network, Fox's impressive job placement statistics and a new massive open online course (MOOC) Fox will debut this fall. For all that and more, read on…
MetroMBA: What is the one area of your MBA program that you wish prospective applicants knew more about?
M. Moshe Porat: We just launched our full-time Global MBA, which combines our top-ranked MBA curriculum with a two-week, faculty-led international immersion during each academic year. These international experiences will focus on emerging economies in Asia, Latin America and Africa, and students will visit multinational and domestic companies, network with local graduate students, and undertake rich cultural experiences such as joint projects with local businesses.
While the global immersion requirement is something new, our MBAs will continue to provide professional-grade strategic solutions to paying clients through the capstone Fox Management Consulting practicum, which has long been a hallmark of our program.
MetroMBA: In the Philadelphia Metro area, what sets Temple University's graduate management education offerings apart from those of other schools? Basically, if someone is looking to go to business school in Philly, why should they look here?
MMP: Philadelphia is a great place in which to pursue graduate management education. We have a thriving economy, and our placement rate for full-time MBA students is among the top five in the nation.
As Philadelphia's largest and most comprehensive business school, we offer a wide range of graduate degree options. These include four types of nationally ranked MBA programs (Global, Part-time, Online and Executive) to 10 Specialized Masters degrees, many of which lead to professional certification.
We provide graduate management education that is relevant and prepares students for career advancement in several ways. Our MBA students have the opportunity through internships and Fox Management Consulting to engage in real work experience. Our Executive MBA program is designed to allow students to learn on the weekend and apply their new skills on Monday when they return to work. And our Specialized Masters students are able to earn professional designations – such as the CPA, CFA and many others – in their areas of study.
While we are a large school, we also pride ourselves on providing intimate cohorts that lead to strong professional and personal networks, as well as personalized service for every student. Our elite faculty and committed staff know and nurture our students and help guide them during their development. This extends throughout the life of our alumni, who are always encouraged to stay connected with us.
In fact, we offer a 5 percent tuition scholarship for all Temple alumni – not just graduates of the business school – who choose Fox for their graduate degree.
MetroMBA: What is the greatest single advantage to going to business school in Philadelphia? How does the Fox School of Business prepare students specifically for careers in Philadelphia?
MMP: Temple University's influence and impact in the Philadelphia region is remarkable. One in seven college degree-holders in Philadelphia earned their diploma from Temple. This unique network – the Fox School alone has 60,000 alumni – is priceless and can lead to so many opportunities. As we often say, Owls are everywhere.
Our phenomenal network includes our great employer partners, and that leads to stellar placement rates. Our Center for Student Professional Development facilitated 100 percent internship placement for full-time MBAs in 2012. In addition, our full-time MBA program has a 97.7 percent job-placement rate, which is ranked fifth nationally by U.S. News & World Report.
Finally, Philadelphia is a very affordable, livable and centrally located city that's an easy bridge to many additional opportunities in Washington, New York and Boston.
MetroMBA: The Massive Open Online Course (MOOC) movement seems to be gaining momentum at many business schools. What role does online education play in today's MBA offerings at Fox? How do you see that changing over the next five years?
MMP: The Fox School will deliver Temple's first MOOC, a Quantitative Methods for Business class in our Online MBA program, this September.
Darin Kapanjie, managing director of Fox Online and Digital Learning and academic director of the Fox Online MBA and BBA programs, will teach this free, four-week course, which will be delivered in the same dynamic learning environment as our Online MBA.
Those who satisfactorily complete all Quantitative Methods for Business course requirements can earn a certificate of completion or course waiver if the student chooses to enroll in the our Online MBA program.
In addition to our Online MBA, which U.S. News ranks No. 28 nationally, we offer hybrid and online classes in other graduate programs, as well as an Online BBA degree-completion program.
While online learning is in constant flux, its power cannot be ignored. We are well positioned to make the most of it through adaptability, innovation and a supremely talented Online and Digital Learning team.
MetroMBA: When you became dean, what was Fox best known for? At the conclusion of your tenure, what would you like it to be best known for? 
MMP: I have been dean for 17 years. When I was appointed, Temple was generally regarded as a good, local commuter school. With dramatic increases in faculty and student quality, new on-campus facilities (such as our Alter Hall, which opened in 2009), robust residential life, incredible research productivity from world-class professors, expanding international partnerships and so much more, Temple has entered a new era.
Specifically for the Fox School of Business, we want to be known as one of the top public-urban business schools in the country and among the leading business schools in the world. We are well on our way.
MetroMBA: What is the one upcoming development or change at Fox that you are most excited about and why? 
MMP: In addition to recently announcing our first MOOC, we are launching the region's first Executive Doctorate in Business Administration. Starting in Fall 2014, this three-year, part-time program combines face-to-face residencies and online learning to deliver a rich, interactive experience. The program offers senior executives a rigorous, research-focused curriculum that equips them with advanced skills to better address the vexing problems that face organizations, to lead change initiatives, and to transform business practice.
Finally, our Specialized Masters programs continue to expand. We enrolled approximately 70 Specialized Masters students in 2011, 140 in 2012, and we have 165 committed for the 2013-14 academic year.
Our recent innovations and additions to our Specialized Masters portfolio include a Master of Accountancy, Master of Science in Information Technology Auditing and Cyber-Security, a Finance Masters Suite of three programs (Investment Management, Financial Engineering, and Financial Analysis and Risk Management) and a new Master of Science in Innovation Management and Entrepreneurship. We are also planning to launch a Master of Science in Risk Management and Insurance next year.
About the Author