Fox School Appoints New Associate Dean for Research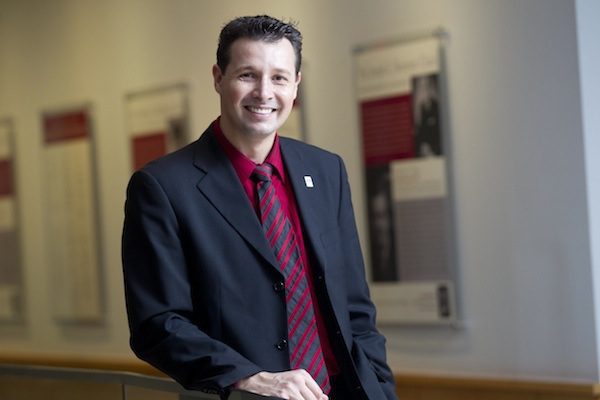 On a mission to enhance its reputation as a global leader in research, Temple University's Fox School of Business earlier this month appointed a research czar to spearhead the effort. Professor Paul A. Pavlou, a renowned expert in management information systems and strategy, steps into two newly created roles: associate dean for research, doctoral programs and strategic initiatives and Chief Research Officer.
In these new roles, Pavlou will be charged with promoting research excellence, supporting sponsored research and leading the doctoral education program at Fox, all while simultaneously pursuing strategic research initiatives to help propel the business school into the forefront as a research institution.
Temple's Board of Trustees also recently named Pavlou the Milton F. Stauffer Professor of Information Technology and Strategy in recognition of his distinguished scholarship, which includes publication in all top Management Information Systems (MIS) journals and more than 10,000 citations by Google Scholar.
"In addition to being a very influential scholar, Paul is ambitious, energetic and thoughtful," Fox Dean M. Moshe Porat said in a statement announcing his appointment to associate dean. "He cares deeply about Temple University and the Fox School of Business, and he has the commitment to elevate our school's research performance and reputation to new heights."
As associate dean, Pavlou will lead the Office of Research, Doctoral Programs and Strategic Initiatives, overseeing the Fox School's research agenda, external grants and academic journals housed in the school, as well as the dissemination of research information, research awards and visiting scholars.
Pavlou, for his part, approaches his new roles with great aspirations. "Our vision is to enhance the reputation and impact of the Fox School as a global leader in research, doctoral education, industry outreach and community engagement to better serve our diverse stakeholders – students, faculty, academia, industry, government, the people of the Commonwealth of Pennsylvania and society in general," he said as part of a recent presentation.
About the Author