Smeal MBA and Nittany Lion Football Alum Mark Rubin Wins Wall Street Decathlon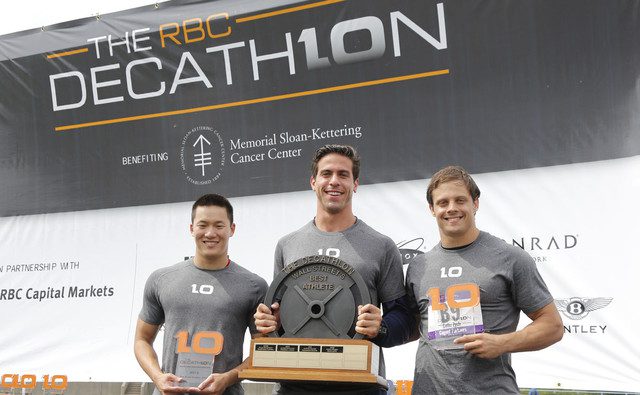 Former Penn State safety and Smeal College of Business MBA graduate Mark Rubin recently won his second straight Wall Street Decathlon, defending his title of "Best Athlete on Wall Street."
Rubin, who majored in finance at Smeal, currently works as a futures trader at Barclay's after doing a brief stint in the NFL. Each decathlon participant is required to raise at least $2,500 to participate in the event, with donations going to support Memorial Sloan-Kettering, the world-renowned cancer center in Manhattan.
"At Penn State I was involved with THON [Penn State IFC/Panhellenic Dance Marathon] and Uplifting Athletes," Rubin told Smeal in a press release issued by the school. "The decathlon here on Wall Street raises money for a terrific cause, and that was something I wanted to be a part of."
Rubin says he was encouraged to pursue his MBA from Smeal after speaking with Penn State alumni, some of whom worked on Wall Street.
"Because of the diversity and the breadth of the MBA Program," said Rubin, "despite my concentration in finance I felt like I was prepared for everything," he said of the Smeal MBA curriculum. "I work with people from all over the world and deal with global markets," he said. "I have to know how everything connects—you can't have tunnel vision in this job."
About the Author