Apple, Jack in the Box Welcome LeBow MBA Students into Their C-Suites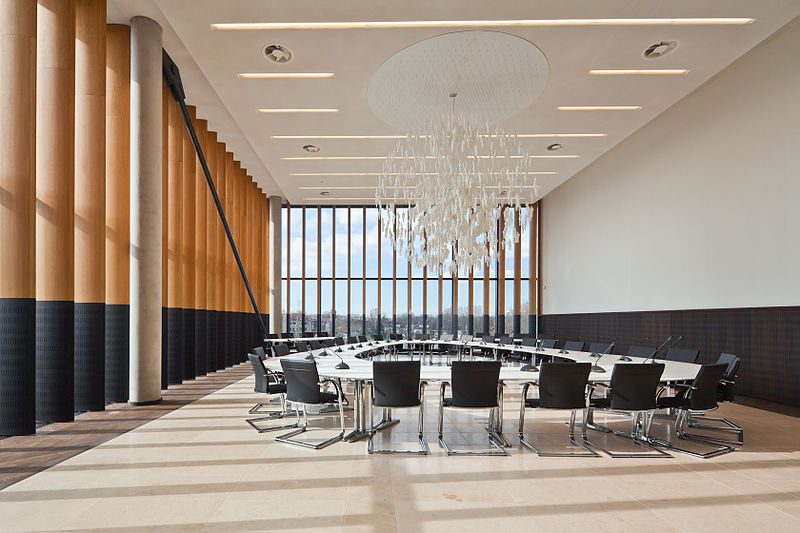 Most MBA students know better than to think they'll start out in a company's C-suite right off the bat. Not so at Drexel University's LeBow College of Business. That's because Lebow, with its C-Suite Co-op™ program, aims to have its students complete summer internships working right alongside chief executives at leading organizations across a range of industries. And more than a dozen companies–including Apple, Jack in the Box, Cisco, eBay and Urban Outfitters– have already signed up to take part.
"We have leading companies on both coasts in a variety of industries," Ron Nordone, assistant dean for graduate programs at Drexel LeBow, said in a statement. "No other MBA program offers students this kind of experience working with people at the very top."
eBay was one of the first companies to get involved in the program. LeBow MBA student Christopher Norton spent this past summer working with eBay's chief marketing officer, Richelle Parham. Parham, a '91 LeBow graduate, assigned Norton to her marketing strategy team, where he has put his statistics skills to use identifying new markets for eBay's businesses focused on vehicle parts and accessories.
"Richelle is giving me opportunities and exposure that most MBA interns probably don't get," Norton said in a statement. "I get to attend weekly meetings-of-the-minds. Working with people at this level early in my career is showing me what skills I need to strengthen."
Apple and Jack in the Box are the most recent companies to sign on as part of the C-Suite Co-op™ program. Other participating organizations include Aqua America, Drexel University, Involvio, Morning Star Co., NBC-owned television stations, Penn Mutual, Santa Clara Valley Transportation Authority, SAP and the World Trade Center of Greater Philadelphia.
To participate, companies in a range of sectors across the country are invited to create a C-level summer-term position for an MBA student who will have just completed nine months of academic study. In the meantime, LeBow identifies its most qualified full-time MBA students through a series of assessments and competitions. C-Suite partner companies then take part in a spring "match day," where they get to assess the finalists LeBow has assembled and chose the students best fit for their organizations.
Of course, LeBow students who don't land a sweet C-Suite Co-op placement will still have available to them many of the summer options MBA students elsewhere have, such as consulting assignments, international study, internships and other experiential learning opportunities.
You can learn more about LeBow's unique C-Suite Co-Op™ program here.
About the Author