These are the 10 fastest growing businesses in the Philadelphia metro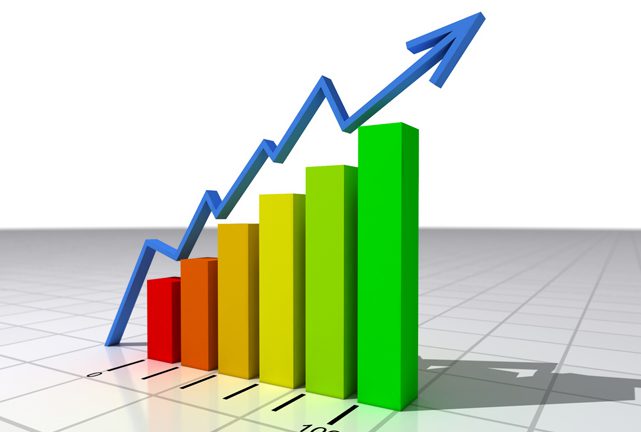 Numerous firms in the Philadelphia metro were among this year's Inc. 5000, a list of the nation's 5000 fastest-growing businesses compiled annually. The creme of the list offers a cross-section of the modern Philly economy, including firms from the digital services, healthcare, banking, finance, online retail and natural gas supply industries.
All the data was compiled by Inc. and you can check out the full list here. We've saved you the effort of scouring the full list of 5,000 firms by picking out the top ten in the Philly metro below.
1. Wilson Legal Solutions
Newtown Square, Pa.
Helps law firms use Thomson Reuters Elite practice management software more effectively, providing implementation, training, customization, and upgrades.
Three-year growth: 4,839 percent
Revenue: $5.5 million
Employees: 30
2. WebiMax
Mount Laurel, N.J.
Webimax is an online marketing services firm offering search engine optimization, Web design and development and analytics reporting.
Three-year growth: 3,367 percent
Revenue: 8.4 million
Employees: 125
3. Hawkeye Management
Blackwood, N.J.
Offers new and established businesses working capital without collateral, low-cost financing, and lines of credit.
Three-year growth: 2,286 percent
Revenue: $3 million
Employees: 32
 4. Greenphire
King of Prussia, Pa.
Develops international payment technology that helps its clients in the clinical trial industry improve operational efficiency, reduce costs, mitigate regulatory risks, increase subject retention and compliance, and produce quantifiable results that improve clinical operations and strategic planning.
Three-year growth: 2,178 percent
Revenue: 5.4 million
Employees: 42
5. The FlexPro Group
Plymouth Meeting, Pa.
FlexPro provides project management consulting services to the pharmaceutical industry.
Three-year growth: 1,513 percent
Revenue: $6.6 million
Employees: 32
6. Two95 International
Cherry Hill, N.J.
Offers professional technology services and human capital management, with a focus on executive search, corporate recruitment, retained and managed services, project management, and project staffing.
Three-year growth: 1,289 percent
Revenue: $4.6 million
Employees: 85
7. WebEyeCare
Langhorne, Pa.
An online retailer of contact lenses direct to consumers.
Three-year growth: 1,157 percent
Revenue: $4.7 million
Employees: 8
8. Caneel Group
Gibbsboro, N.J.
Works with Wall Street investment banks and hedge funds to mitigate loss by truncating traditional resolution timelines associated with nonperforming assets. Caneel has been proxy to the workout of more than $1 billion in distressed real estate assets.
Three-year growth: 1,097 percent
Revenue: $7 million
Employees: 20
9. Preferred Sands
Radnor, Pa.
Produces frac sands used in the process of hydraulic fracturing (or "fracking"), and has a division that supplies raw materials to oil and gas basins.
Three-year growth: 1,074 percent
Revenue: $351.5 million
Employees: 501
10. Free For All
Mount Laurel, N.J.
Designs, develops, and administers discount prescription, medical, and nonmedical plans that are utilized by both insured and uninsured patients, and can even be used for pet medications.
Three-year growth: 950 percent
Revenue: $4.5 million
Employees: 24
About the Author