La Salle School of Business Announces Plan for New Building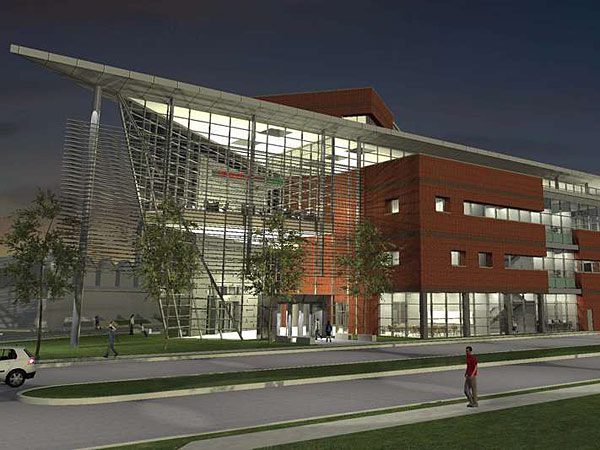 The La Salle University School of Business has announced that it will build a new facility on its Northwestern Philadelphia main campus. The completion of the building is planned for January 2016. The building will expand the West Campus, and will be located at the intersection of Chew Avenue and Wister Avenue.
The building will add 78,000 square feet of space to the business school. The building will include a 300 seat auditorium, collaborative learning rooms, a boardroom, a sales training laboratory, computer classrooms and simulation rooms, and an atrium for social events. The new building will also have cutting edge technological features, including video conferencing throughout the facility, and a wireless infrastructure. When announcing the new building, La Salle University President Michael J. McGinnis, F.S.C, Ph.D. observed "What differentiates this facility is the space planning that places classrooms, gathering areas, and faculty offices in close proximity to each other, fostering personal interaction and mentoring between students and faculty."
The building will cost an estimated $35 million dollars to complete. $20 million will come from the University's financial resources. The other $15 million is slated to come from alumni, and more than half of the necessary donations have already been secured. It is estimated that the construction effort will create roughly six hundred jobs, so the construction of the new building may have a positive impact on the community surrounding La Salle.
About the Author