LeBow and Smeal Among Most Beautiful Business Schools in the World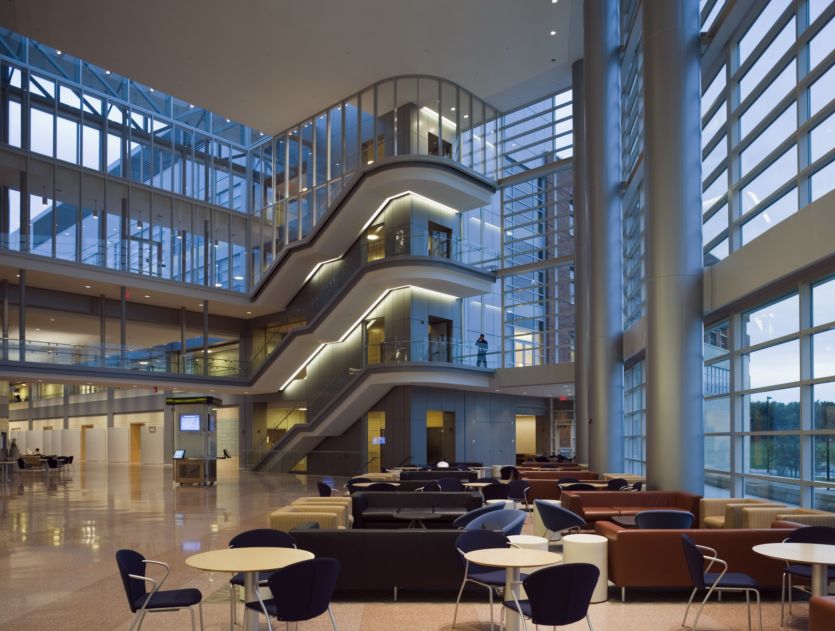 The website TopManagementDegrees.com named Drexel University's LeBow College of Business the second most beautiful business school in the world, and named Penn State University's Smeal College of Business the seventh most beautiful business school in the world. The rankings are part of TopManagementDegrees.com's "50 Most Beautiful Business Schools in the World" list.
LeBow College of Business earned top praise from the site because of its new building, the Gerri C. LeBow Hall. The $92 million dollar building officially opened in early October. The building features a five-story atrium, a green roof, a finance trading lab, a 300-seat auditorium, a 100-seat lecture hall, and undergraduate and graduate classrooms. The building provides the LeBow College of Business with 177,500 square feet of space, and it is twelve stories tall. The website describes the building as "a vision in glass and warm masonry."
The Smeal College of Business' facility was built in 2005 and features 210,000 square feet of space. The building contains teaching labs, staff offices, a lecture hall, and common rooms for undergraduate and graduate students. TopManagementDegrees.com described the building: "the building is mainly constructed from red brick with touches of gold limestone, which is complemented by the walls of glass and metal encasing the atrium and main lobby."
The business school that received first place in the rankings was La Sierra University's Tom and Vi Zapara School of Business in California, which just opened in September 2013. LeBow outranked Harvard Business School (Harvard was 3rd),  and LeBow and Smeal both outranked prestigious schools, including Rutgers Business School (19th), Boston College's Carroll School of Management (32nd), and the Massachusetts Institute of Technology's Sloan School of Management (42nd).
About the Author