Temple Alumni Pitch Businesses at Musser Awards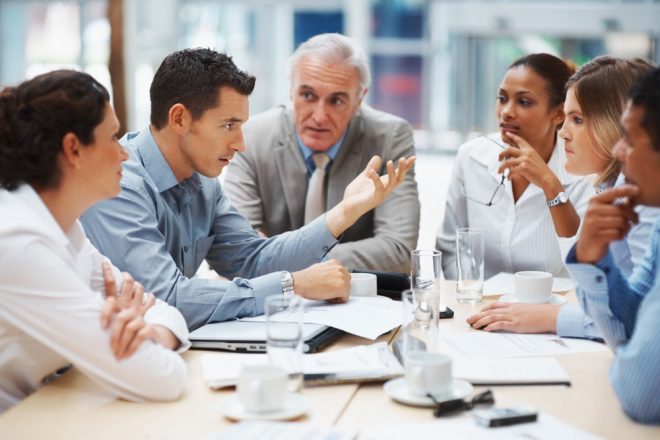 Last week, three Temple University alumni were given the chance to pitch business ideas they developed while students as part of the Fox School of Business' 17th annual Musser Awards for Excellence in Leadership. Shawn Bullard, Jazmin Butler, and Brian Linton were each given 180 seconds to pitch their businesses as part of a segment called "Power Launch", a send up of host Tyler Mathisen's show "Power Lunch" on CNBC.
Butler pitched her twin ventures MyBillRegistry and MyClassroomRegistry. MyBillRegistry is a crowdfunding platform that allows students to list their monthly bills, so that people and organizations can contribute money to support the student. Butler partnered with Scholastic to create MyClassroomRegistry, a crowdfunding platform that allows teachers to raise money or gain supplies from supporters.
Bullard pitched his student-housing development company, Konkrete Investments. He launched the company in 2009 after winning Temple's Be Your Own Boss Bowl, turning his $10,000 prize money into $10 million in assets.
Linton pitched his company, United By Blue, a company that removes a pound of trash from oceans and other bodies of water for every item the company sells. United By Blue manufactures accessories and apparel. Linton was also a winner of the Be Your Own Boss Bowl at Temple.
The pitch event was part of the festivities surrounding the bestowing of the Musser Award. The award honors service and achievement by a member of the Fox School of Business community. University Trustee Lewis Katz was the recipient of this year's Musser Award. Katz is the director of the Katz Foundation, and a successful entrepreneur.
About the Author