SanFran State Alumnus Appointed Assist. Dean of Business Admin at San Diego State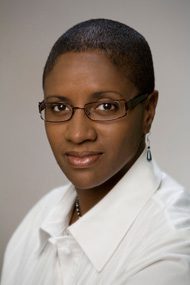 San Francisco State University College of Business Alumnus Tita Gray has been appointed as the assistant dean of the College of Business Administration at San Diego State University.
Gray is a former executive in Diversity and Inclusion with the Pacific Gas & Electric Company in San Francisco.  She has served as an adjunct professor at San Diego State University in the College of Business Administration, since 2012, where she teaches Organizational Behavior and Leadership.
She is also the President of Gray Gilliam Co., a Coaching and Consulting firm specializing in Career and Life Coaching and Organizational Behavior strategies.
Gray holds a Bachelors degree from Baruch College in NYC, a MBA from San Francisco State University and a Life and Career Coach Certificate from the Life Purpose Institute.  She is a 2012 recipient of the San Diego State University Mortar Board award, 2013 recipient of the SDSU Quest for the Best and 2013 ABSC Outstanding Faculty award.
She has been a guest lecturer at San Francisco State University, San Jose State University, and the University of California Santa Clara on Diversity and Inclusion.  She has served as a member on national and local board of directors and advisory boards.
About the Author