Winners Announced for Davis Wine Packaging Competition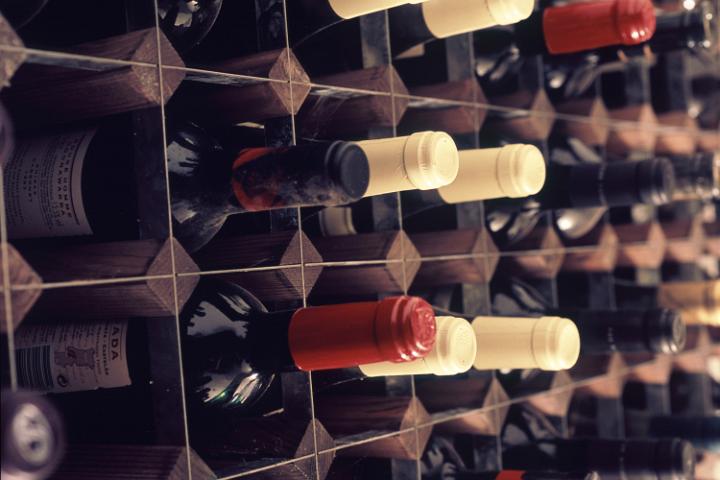 Earlier in July 2014, UC Davis Executive Education at the Graduate School of Management brought together over 80 participants for its inaugural Wine Packaging Strategy: Decide, Design, Impress program. Participants were asked to bring wine products that "spoke to them" through packaging. Over 40 products were entered in the contest, representing a huge cross-section of wines and packages.
The winners were chosen the old fashioned way, with each program attendee getting a vote. The results are as follows:
1st PLACE
Wine: The Collector's Pinot Noir 2012 Sta. Rita Hills
Price Point: $110.00
Description: The Collector's Pinot Noir is a traditional Pinot from an estate vineyard in Sta. Rita Hills. It is presented in a hand-blown glass bottle with a hand-made paper label printed on a manual letterpress. The cork is sealed with estate-harvested bees wax. This package is art incarnate, and we're told the wine inside is as lovely as the package.
2nd PLACE
Wine: Bolle di Lambrusco To You Bianco – Cantina Ceci
Price Point: $19.00
Description: A wine bottle blackboard…who would have guessed it possible! This lambrusco is not only a great tasting sparkling wine, but is also lets you decorate the bottle to suit any occasion! It even comes with the chalk and eraser already attached.
3rd PLACE
Wine: California Square Red Paso
Price Point: $15.00
Description: This bottle is not only more space efficient than standard round bottles, it looks totally cool! The elegantly etched square bottle begs for re-use and display, and is easy to find on a shelf full of other wine choices. Walk into a store and say, "Direct me to the square one, Sir!" There won't be any confusion over which you're looking to purchase.
About the Author