West Chester Still Planning New CBPA Center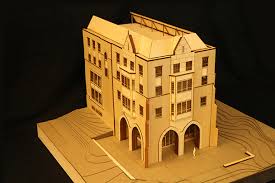 West Chester University is in the midst of planning for a new College of Business and Public Affairs center. After plans for the building were are announced in 2012, the project is still in the blueprint stage. In its October 2014 College of Business and Public Affairs Monthly Update Newsletter, WCU officials stated that a date for groundbreaking should be released in the near future.
WCU plans to build a new facility for its College of Business and Public Affairs in order to address the issues of aging facilities, classrooms and campus buildings that do not meet expected standards for 21st century learning.
The WCU Foundation website states that many of the buildings and classrooms are "obsolete and inefficient for handling the University's record-level growth in enrollment over the last decade." The website also states "these limitations also impact new faculty recruitment and retention. Our facilities act as a roadblock to collaborative partnerships with businesses, community groups and government."
The new facility is expected to address the need for more and a better designed space to enhance students' educational experience. In addition to allowing for individual faculty offices, the top two floors will be designed to encourage collaboration among faculty members. This is to help improve the amount of new recruitment of faculty and staff. The first three floors will consist of classrooms, lecture halls, student lounges and meeting rooms with spaces that foster student-faculty interaction.
"Academic space is old, faculty offices are cramped and shared among 2-3 faculty members, and there is no space for modern business technology nor modern pedagogies," said Christopher M. Fiorentino, Ph.D. Dean, College of Business and Public Affairs in a letter to students, alumni and donors.
Dean Fiorentino also states in his letter that the state of Pennsylvania agrees that the academic programs at WCU deserve the new facility and has committed $18 million to see this project completed.
About the Author