Stanford Ignite Apps Now Open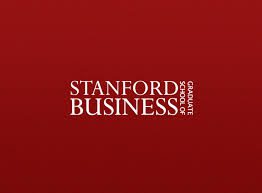 Applications for the Stanford Graduate School of Business's Stanford Ignite Innovation Program in Innovation and Entrepreneurship in China are now open. This is the second time that the program will be offered in China. The Stanford Ignite program is aimed at nonbusiness technical professionals such as engineers, scientists, and graduate students, who want to bring entrepreneurial thinking to their current role, and for those who planning to start a new venture.
The program was launched last year with 30 participants that were selected from disciplines ranging from telecommunications to education and medicine. The program teaches students with leadership potential to formulate, evaluate, develop and commercialize their ideas into business plans.
Stanford Ignite is a program that is intended for individuals who do not have graduate business training. Applicants must currently be enrolled students in a master's, Ph.D., M.D., or post-doctoral program studying nonbusiness fields; or must be working professionals with a minimum of a bachelor's degree from a regionally accredited institution, with advanced degrees preferred.
The program is conducted in English and will provide participants with approximately 100 hours of instruction, including class lectures, coaching sessions, advising sessions with the faculty director and panels. The program also requires about 100 to 150 hours of preparation for class sessions and teamwork on venture projects. Upon successful completion participants will receive a Stanford Ignite certificate and become a part of the Stanford Ignite global network.
This is a certificate program and the course will run between September 11 and November 15, for 10 weeks in total. Participants will meet for seven weekends on Friday evenings, Saturdays, and Sundays. The courses will be located at Stanford Center at Peking University.
The online application for the Stanford Ignite program is open until May 20, 2015. Only 30 to 50 highly qualified applicants will be admitted to participate in the program. More information can be found online.
About the Author