How Long Should I Study for the GMAT?

Unlike traditional knowledge-based exams that focus on a certain amount of information that has to be learned, the GMAT assesses a student's cognitive ability and critical thinking skills. These skills include analytical, verbal and quantitative reasoning skills.
To study for the exam, it is not as simple as reviewing specific information and committing facts to memory. The exam is a test of your skills and tests you on the way that you perform these skills, not your ability to recall information. So to successfully prepare for the exam, it is important that you learn how to develop these skills and apply them to different situations.
How Long Should I Study for the GMAT?
Manhattan Prep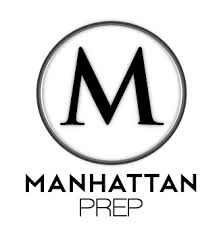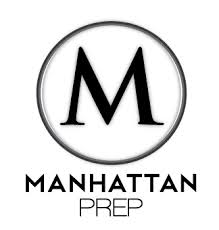 Manhattan Prep, one of the leading test preparation companies, advises students who are looking to enroll in MBA programs in the fall semester to begin their GMAT preparation in March of the year they are looking to be admitted to a program (no 2 month GMAT study plan here!).
The Manhattan Prep website states that "as an aspiring MBA, you don't want to find yourself in a situation where you are juggling many aspects of the application process (essays, class visits, supplementary classes, etc.) at once." Starting your GMAT prep before the admissions process for prospective students becomes more time consuming, is the best way to make sure that you are not falling behind schedule for admissions processes.
Magoosh.com
Magoosh.com, a small Berkeley based company specializing in GMAT test prep, suggests that before you begin to study for the GMAT, it is important to personally assess your skills from the beginning. Magoosh also advices test takers to first consider how well you complete standardized tests.
"This is an estimation — at a gut-level, how comfortable are you, and how successful have you been, with the whole standardized-test thing," Mike McGarry, the company's GMAT expert asks. It is also important to decide how much time you are willing and able to put in to your GMAT self study plan.
McGarry explains that, "most people have real limits concerning how much they can focus and how much info they can absorb and assimilate in a single day. The best option would be less-time-per-day over a longer number days studying for the GMAT."
McGarry also advices test takers to begin by taking a practice test to assess which areas need more attention. Getting what he calls a "baseline score" can help you to figure out how much time you need to spend on the analytical, verbal and quantitative reasoning sections of the exam.
The Economist
On average, GMAT prep courses and materials take about three months to complete. The Economist's GMAT tutor for example, takes about 80 to 120 hours to complete, "which is our recommendation for the number of hours a student should study," says The Economist. "This allows you enough time to answer most of our 5,000 practice questions, as well as take a few sim tests and tutor sessions."
Stratus Prep
Shawn O'Connor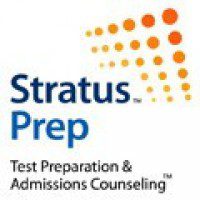 , founder and CEO of Stratus Prep, an internationally-recognized leader in law, business and graduate school test prep and admissions counseling, says "most students require four to six months of preparation to reach their full potential." He recommends students determine which area they need to focus on the most and spend more time on that portion of the test. He also suggests that even though students should focus on the areas that they need the most amount of preparation time, they should also remember to take frequent full-legnth practice exams, to be sure you are still up to speed with the other sections of the exam.

Veritas Prep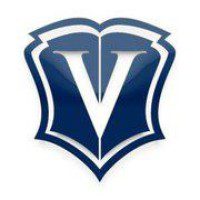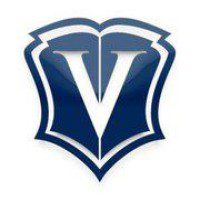 MetroMBA has partnered exclusively with Veritas Prep to provide GMAT preparation to our readers. Veritas Prep was started in 2002. Since then, the company has helped more than 100,000 students prepare for the GMAT.
All of the instructors are required to have scored in the 99th percentile of the official GMAT. Students enrolled in the Veritas Prep GMAT program will have access to 12 self-paced lesson videos, 12 lesson books, 12 computer-adaptive practice tests, a personalized online account, live instructor help seven days a week and over 3,000 practice problems and solutions for a whole year.
Scott Shrum, the vice president of marketing at Veritas Prep advices students to take as much time as they need to complete the GMAT practice questions.
"You'll learn a lot more from struggling through a problem in six minutes than you will from taking two minutes, giving up, and then reading the typewritten solution in the back of the book. Let yourself learn! Again, it's critical to learn by doing – by actively engaging with problems and talking yourself into understanding – than it is to try to memorize your way to success."
Shrum also advices students to learn from their mistakes and stay positive during their preparation. "The GMAT is a hard test; most people struggle with unfamiliar question formats and challenging concepts. Recognize that it will take some time to learn/re-learn these skills, and that making mistakes and thinking about them is one of the best ways to learn," he said.
The amount of time spent on studying for the GMAT depends entirely on the individual. Some students can spend over a year preparing for the exam, while others spend as little as one month on test preparation, although it's not recommended. Whichever method you decide to pursue for test prep, it is important to remember to first find what your strengths and weaknesses are, as well as how much time you have to prepare for the exam. The GMAT is an important part of the admissions process and preparation for the exam should be taken seriously.
About the Author