Princeton Review Names Rohrer Among 295 Best Business Schools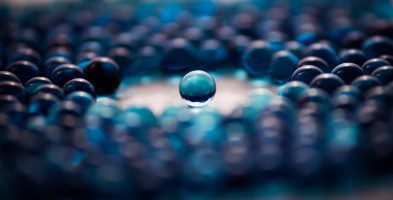 The Princeton Review has named the Rohrer College of Business at Rowan University one of the best business schools. Rohrer was featured as one of the best schools for an MBA in the publication's 2016 295 Best Business Schools. The featured list was released on Oct. 6, 2015 on the Princeton Review website as well as the publications 2016 edition of "295 Best Business Schools" book.
The 295 Best Business Schools book is not a hierarchical rankings of business schools, but rather a list of schools based on 11 categories. The scores given to the schools are based on student opinion and institutional data. The surveys cover what the Princeton Review thinks that prospective students would want to know about a school, including academics, future career prospects and the diversity of the student body.
According to the Princeton Review, students reported that Rowan offers" a good location, good tuition and good environment," as well as a fair tuition rate. Students also told the Princeton Review that they enjoyed the small class size at the University and the flexible scheduling options for part-time MBA students. Rohrer offers students the option to complete the MBA in  full-time, part-time, accelerated and online formats.
The Rohrer College of Business at Rowan University has been included in the Princeton Review's 295 Best Business School book since 2012. Rohrer's Dean, Dr. Susan Lehrman said in Rowan press release that she is proud of the school and that the inclusion of the college in the book shows the quality of the faculty, staff and students at the University. "I am extremely proud of the William G. Rohrer College of Business, and all of the great programs we offer, both at the undergraduate and graduate levels," Lehrman said. "It is gratifying to be recognized for setting and maintaining high educational standards and for keeping the focus on our students."
More information on the Rohrer College of Business at Rowan University can be found at metromba.com.
About the Author