Alliant Launches New Center for Innovation in Women Leadership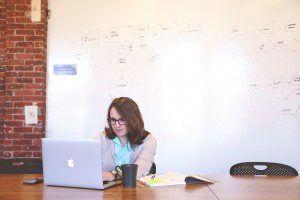 Alliant International University and the Alliant School of Management have launched a new Center for Innovation in Women Leadership (CiWL). Faculty at the University, alongside top female business executives and policymakers, created the new Center. It's an initiative focused on collaboration, professional development, and entrepreneurial success for women. The goal is to promote and enhance female leadership in organizations worldwide.
Founding director Dr. Louise Kelly, a professor of strategy at the Alliant School of Management, hopes to build relationships with industry partners to provide mentoring and professional development opportunities to emerging women leaders. In a recent press release, Dr. Kelly said, "The opening of the Center marks a breakthrough moment in the advancement and empowerment of women leaders. Our goal is to create a world where women's and men's leadership models are equally valued, and we are thrilled to have the resources to work toward that goal."
The goal of the CiWL is to establish a global network of women leaders by partnering with companies, educational communities, and non-profit organizations. The Center is also working with Alliant's Ph.D. Leadership program to conduct research focused on the negative constraints of gender roles in the workplace and leadership. Global Targeting, VentureQuest, and the Asian Heritage Society are current program partners.
For aspiring women leaders entering the Center, they'll find coaching and e-coaching in leadership skills, public speaking, time management, cultural competencies, and office power dynamics. And for businesses, the Center will provide organizational-level assessments to evaluate corporate mentoring programs and the climate for women leaders.
Sylvia Acevedo, a CiWL Board member and a current member of the White House Initiative for Educational Excellent for Hispanics is enthusiastic about the program. "It is an honor and a pleasure to be part of this institution's growth and development," she revealed in the same press release. "With the support of Alliant's international network of universities, the CiWL has the potential to create a thriving community of women leaders across the globe."
Alliant International University is recognized as one of the leading U.S. school in diversity and minority education.
About the Author