San Diego State Breaks Ground on New Innovative Research Complex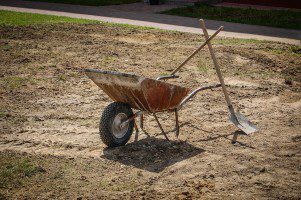 San Diego State University (SDSU) broke ground on their new Engineering and Interdisciplinary Sciences Complex. The new building will focus on creating collaborative opportunities for engineers, biologists, climatologists, and entrepreneurs. The goal of the $90 million complex is to help SDSU become a top-50 public research university.
The complex is scheduled to be completed in 2018 and will span five stories. It will help to enhance the university's teaching and research capabilities while also attracting new faculty researchers as well as graduate and undergraduate students. For MBA candidates, it will house an entrepreneurship innovation center where students can team up, dream up, create, and market their discoveries and ideas.
In a press release about the ceremonies, SDSU President Elliot Hirshman said, "Today, we celebrate a beginning; a beginning of greater educational opportunities for our students in engineering and the sciences; a beginning of a campus quadrangle that will be a crossroads of engineering and the sciences on our campus; a beginning of opportunities for even greater collaboration among engineering, the sciences and our entrepreneurship centers—collaborations that will lead to research discoveries and the development of new technologies."
The complex will reflect SDSU's current building style of California Mission Revival, with a few twists. At 85,000 square feet, it will have room for 11,500 feet of instructional space and 17 state-of-the-art labs. For entrepreneurs, the complex will house the William E. Leonhard Entrepreneurship Center to help student entrepreneurs work to bring their products to market.
The MBA program at the College of Business Administration at SDSU is ranked as one of the best in the nation by Forbes, U.S. News & World Report, and Bloomberg Businessweek. Outstanding research, faculty, and dedication are what make SDSU's College of Business Administration an elite business school around the globe. To learn more about the Full-Time MBA and Executive MBA programs offered at SDSU, visit their website.
About the Author