Industry Spotlight: Defense Industry in San Diego

MBAs have a lot to consider when choosing a job after graduation. Behind "fulfillment," "salary," "upward mobility," and "potential impact on the planet and its inhabitants," the deciding factor is often the city where MBAs will make a home until that 401K kicks in. San Diego, California – a mid-sized Pacific Coast metropolis of around 1.36 million and just a 15-minute walk from the Mexican border – is hard to top in terms of both livability and professional opportunity.
According to the San Diego Regional Economic Development Corp, San Diego is "home to the largest concentration of military in the world and the largest federal military workforce in the United States." The defense industry plays a "critical role in the region's innovation economy and the country's national security priorities."
In fact, nearly 328,000 San Diegans – that's 22% of county residents – are employed by the defense industry, which generated "an estimated $45 billion of GRP for San Diego County in 2015."
Let's take a look at a few of San Diego's largest employers in the defense industry:

BAE Systems was founded in 1999 as a merger between Marconi Electronics and BAE UK. One of the world's largest defense contractors, BAE employs nearly 84,000 people globally and generated nearly $18 billion in 2015 revenue. According to their bio, BAE "develops, engineers, manufactures, and supports products and systems to deliver military capability, protect national security and people and keep critical information and infrastructure secure." Notable projects include the F-35 Lightning II and the Queen Elizabeth-class aircraft carriers.


General Atomics was founded in 1955 to "explore peaceful uses of atomic energy." GA currently employs around 8,000 to develop "high-technology systems ranging from the nuclear fuel cycle to electromagnetic systems, remotely operated surveillance aircraft, airborne sensors, and advanced electronic, wireless and laser technologies." GA is primarily known for developing its TRIGA modular helium-cooled nuclear power reactor systems. The company generated approximately $2.1 billion in revenue during the 2013 fiscal year.

UTC Aerospace Systems was founded in 2012 to "design, manufacture and service systems and components and provide integrated solutions for commercial, regional, business and military aircraft, helicopters and other platforms." UTC employs 42,000 people globally and reported annual revenues of roughly $14 billion.

Leidos was founded in 1969 as a spin-off of SAIC in part to help U.S. armed forces "work safer and smarter," which includes enhancing night vision capabilities, developing online training for the Air Force, and facilitating seamless, secure multimedia connectivity for Naval Warfare Systems Command. Leidos employs 19,000 and reported annual revenues of just over $5 billion in 2015.

Lockheed Martin Orincon is a $52 million subsidiary of its Bethesda, Maryland parent company that specializes in systems integration and information technology within the ISR (Intelligence, Surveillance, and Reconnaissance) industry.

ViaSat develops satellite telecommunications and wireless signal processing equipment to empower military personnel with "real-time, secure internet-based intelligence, surveillance, and reconnaissance for high-requirement missions."

Northop Grumman is a global leader in "autonomous systems, cyber, C4ISR, strike, and logistics and modernization to government and commercial customers worldwide."

L-3 Communications is a leading developer of electronic, aerospace, and communication systems used in military and commercial platforms.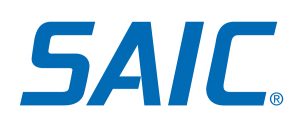 SAIC, a worldwide employer of around 15,000, develops supply chain management, hardware integration, and global network integration solutions that "empower diplomatic missions, support warfighter requirements, and advance exploration from the ocean floor to outer space."

Raytheon, with a current global staff of 61,000, was founded in 1922 to provide "state-of-the-art electronics, mission systems integration, capabilities in C5I (command, control, communications, computing, cyber and intelligence), sensing, effects and mission support services."

Cubic Corporation was founded in 1951 to provide "realistic combat training systems, secure communications and networking and highly specialized support services for military and security forces of the U.S. and allied nations." Cubic generated $1.431 billion in 2015 revenue and employs 8,000 worldwide.

General Dynamics NASSCO has been designing and building ships, oil tankers, and dry cargo carriers for the U.S. Navy in San Diego's industrial corridor since 1960.
About the Author