My MetroMBA: Graham Wicas, The Fox School of Business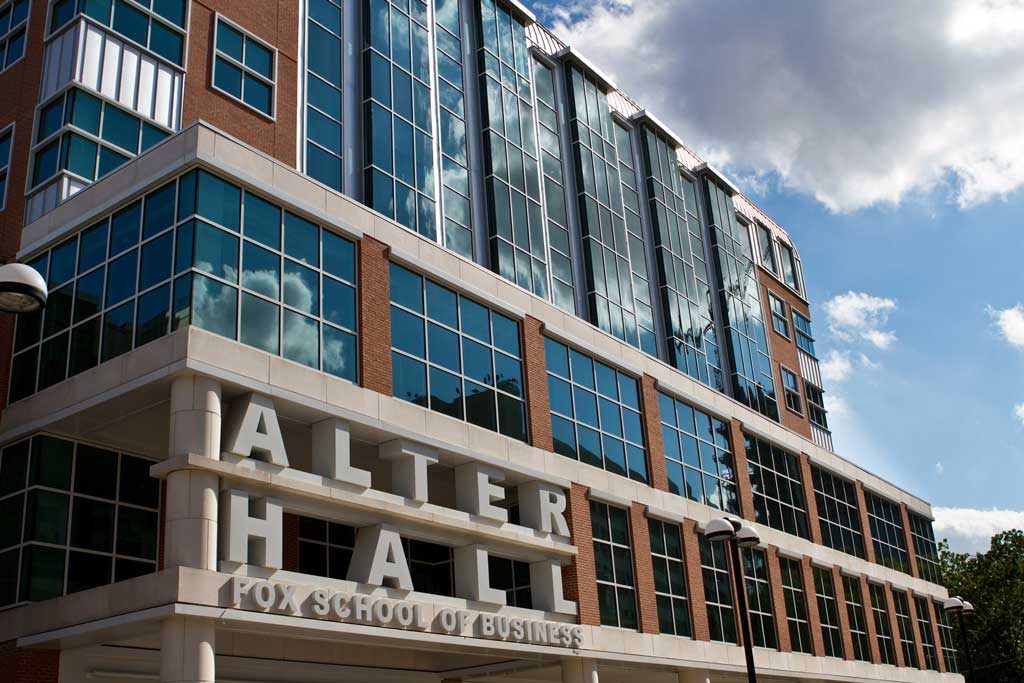 There are many pathways to an MBA. In our new series, 'My MetroMBA', we look deeper at what drives MBA students and how they joined their new schools.
The decision to pursue an MBA, for many, means a lot of changes, often including a major move. But for so many others, there remain plenty of excellent options right in their own backyard.
Of course, there are a myriad of factors that ultimately lead to the decision to stay on one's home turf: finances, family, friends and familiarity among them. Indeed, for some of those who opt to stay in their hometown, like recently accepted MBA student Graham Wicas, the list of reasons why seems endless.
Aside from his time earning an undergraduate degree at Princeton University in New Jersey, Wicas has been a lifelong Philadelphia metro resident. And after getting married and buying a home in the area, it became all too clear that pursuing an MBA in another city wasn't terribly ideal. Luckily, Wicas was never seriously considering leaving.
"I have never had the desire to live in a different area," Wicas says. "I have always loved Philadelphia for its history, art, culture and spirit. It just so happens that the Philadelphia area is going through a renaissance of development, which I believe will bring more jobs and opportunity to an area that already has lots of jobs in healthcare, telecommunications, financial services and pharmaceuticals."
Wicas' decision was emphatically easier considering Philadelphia is host to a cavalcade of well-regarded MBA programs and boast a relatively inexpensive cost of living compared to neighboring cities like New York and Washington D.C. He applied to the Fox School of Business and Management at Temple University because of its reputable part-time program—perfect for the flexible schedule Wicas needs while he works full time as a project coordinator for a software as a service (SaaS) company in the area.
"[Fox] has a competency-based curriculum which was very attractive," he notes. "More experienced business people had told me that many people do not learn much during their MBA experience, so it was important to me to attend an institution that was oriented toward competency and application."
Not too shortly after submitting his official application, Wicas was asked to interview with Fox. Timing was a bit specious, however, as he was in Florida on a "belated" honeymoon. Regardless, the vacation wasn't too much of a distraction for his ultimate goal as Wicas managed to research and refine what he needed to do in the interview.
Although he has a considerable portfolio of experience when it comes to public speaking, Wicas was still a bit reserved when it came to his GMAT score. Despite comfortably scoring within Fox's typical 560-700 GMAT range, he performed better on the verbal portion of the exam than the quantitative portion. To counteract his own perceived weakness, Wicas thoroughly prepared "on ensuring that I had a convincing narrative to explain away any potential shortcomings in my application."
It was his resume, however, that became the focal point of the interview. After working as a consultant right out of college, Wicas jumped into neuropsychology testing at the Drexel College of Medicine while studying psychology at Drexel University. Two years later, however, the dream of working in academic research seemed less alluring. Ultimately, this led him back into the traditional business world and his current role in the SaaS firm.
Now accepted into the Fox part-time program, Wicas envisions using his MBA to expand his role in the field.
"The division I work in is growing quickly," he says. "I would like to use the MBA experience to improve my analytical skills through the analytics or strategic management concentration the program offers. My company on the whole is very strategy focused, so I would like to become a more well-rounded business professional so I can add more value and take on more responsibility."
When asked if that future will be in Philadelphia, Wicas confidently responds, "Absolutely!"
Application information for the Fox School of Business and Management MBA can be found here.
About the Author