What Are The Best Philadelphia Executive MBA Programs?

The intoxicating allure of the Executive MBA promises better pay, enhanced skills and a shortcut on your up to the higher rungs of the corporate ladder. For those looking to make a career on the East coast, what are the best Philadelphia Executive MBA programs to look out for?
The prospect of mid-career professionals setting aside six figures and two years of schooling is not one that should be taken lightly. We took the liberty—no pun intended—of giving you the play-by-play on six EMBA programs in the Philadelphia area:

Drexel's 51-credit, 20-month EMBA groups students into teams of four-to-six students each and sets them loose in three two-month modules: Enterprise Management, Functional Core and a Strategic Leadership Capstone, which includes a 10-12-day international travel component.
EMBA teams convene on Drexel's Philly campus one Friday and two Saturdays per month, with supplemental online course during summers. Students also take part in leadership workshops and one-on-one meetings with executive coaches throughout the program.
Drexel's EMBA seeks out applicants who have "completed at least seven years of full-time work, including at least two years at the managerial level." The average age of Lebow EMBA students is 40 and the average work experience is 16 years.
Tuition is $82,518 ($1,618/credit hour), which includes textbooks, fees, parking, lunches on class days and the international study experience. The GMAT requirement will be waived for applicants with MDs, Ph.D.s or JDs.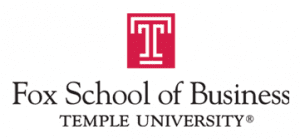 Temple-Fox's 16-month, 48-credit EMBA takes place during weekend sessions in which students glean the principles of contemporary corporate strategy, enterprise financial management, leading and managing teams and individuals, risk management and strategic cost analysis for enterprise management.
The average age of Temple-Fox EMBA students is 41 and the average work experience is 17 years. Around 35 percent of Temple-Fox EMBA students are female, with nearly 41 percent of EMBA students received a promotion by graduation and 7 percent pursuing entrepreneurial ventures. students received an average 18 percent salary increase while enrolled in the program as well.
Tuition is $94,992 ($1,979/credit hour), which includes the residency, course materials, international trip expenses (minus air fare) and class weekend meals and hotel accommodations.

The 21-month, 14-course Penn State-Smeal EMBA is divided into four segments that cover the fundamentals of principled leadership, strategic analysis and financial management. At the end of the first term is a Strategic Assessment capstone, in which "students create a systematic analysis of a firm, which allows them to make recommendations to a company and to hone their presentation skills."
The second year is comprised of the Leadership Core, which teaches students the "skills needed to earn a promotion or to become an executive within their firms." The EMBA concludes with Global Immersion Week in which students "interact with business leaders and government officials and visit both local and multinational firms."
Tuition is $93,000, which covers "tuition, textbooks, basic supplies, required course software and all meals and lodging for overnight stays at the Chubb Conference Center, the two residence weeks at the University Park campus and the Global Immersion Experience."
The average Penn State Smeal EMBA student has 10-20 years of work experience and is between 35-to-45 years old. Women make up 20-to-35 percent of EMBA students. Penn State Smeal makes scholarships of up to $10,000 available to "students who submit an additional essay with their application explaining why they are deserving."
The GMAT is not required.

The two-year Wharton EMBA convenes every other Friday and Saturday during year one core classes in Leadership Essentials, Analytical Foundations and Core Business Foundations. The EMBA curriculum includes five extended sessions and a weeklong Global Experience.
The Wharton EMBA class consists of 119 students, whose stats can be broken down as follows:
Average 10 years of professional work experience
Average 34 years old
695 GMAT average
38 percent internationally born
23 percent female
8 percent minority status
Tuition is $192,200, which includes "books, class materials, an iPad, the land package for the Global Business Week during the student's second year and room and board for students to study at the Steinberg Conference Center or Inn at Penn.

The 21-month Villanova EMBA convenes every other Friday and Saturday in Radnor, about 37 minutes NW of Center City, Philadelphia. The curriculum is divided into five modules, which begin after a weeklong summer residency session: Strategic Leadership, Quantitative Decision Making, Innovation and Creativity, International Business and Professional Development. EMBA students take part in an eight-day global immersion symposium between their second and third modules, during which they absorb first-hand lessons from international business environments.
The average age of Villanova EMBA students is 38 and the average work experience is 14 years. Tuition is $98,000 and includes "all accommodations, dining, program fees, an iPad, books and fees related to the mandatory international trip."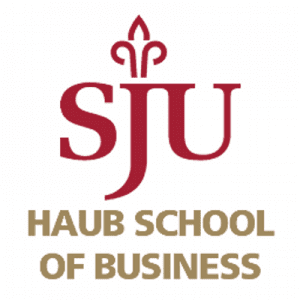 SJU offers four different EMBAs, each of which requires a "minimum of five years professional experience and an undergraduate business degree with a 2.5 GPA:"
About the Author