What Are The Right San Francisco Executive MBA Programs For You?

There's many a path up the corporate ladder, but one of the most efficient ways to climb from middle-rung purgatory to a cushy C-Suite position is by earning an Executive MBA degree.
EMBAs are ideal for midcareer professionals looking to expand their knowledge and skillset related to their particular industry. "Breadth not depth" seems to be the mantra among those pursuing EMBAs. According to U.S. News, healthcare is one of the top industries where EMBAs are represented.
Surrounded by astonishing natural splendor and just a stone's throw from Silicon Valley, San Francisco is an ideal location for executives to step up their game, especially if they come from the tech or health sectors. And as a former counter-cultural hotbed, the region continues to foster innovation across all industries.
Let's take a closer look at six San Francisco Executive MBA programs: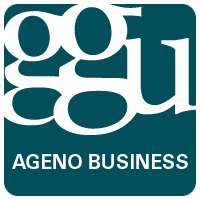 Golden Gate University's Ageno School of Business
The 48-credit, $50,500 Executive MBA at the Golden Gate University Ageno School of Business is designed to teach "working professionals in mid-level management" how to work well with teams and effectively sell ideas. The curriculum is divided into four trimesters, each of which emphasizes different facets of business.
The first trimester focuses on: Managerial Analysis and Team Dynamics, Quantitative Aspects of Decision Making, and Accounting for Decision Making. The second: Managerial Economics, Financial Management, and Management and Communications. The third: Innovation and Technology Management, Marketing Management and Operations Management. And the fourth: Contextual Environment of Business, Developing Personal Leadership and Strategic Management.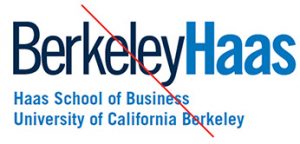 UC Berkeley's Haas School of Business
The 19-month, $174,000 Executive MBA at the Berkeley Haas School of Business was developed to give "working professionals at the executive level…the analytical tools and essential knowledge to lead effectively." The EMBA core curriculum includes: Managerial Economics, Financial Accounting, Data Analysis for Management, Finance, Creating Effective Organizations, Marketing Organization and Management, Operations Management, Competitive and Corporate Strategy, Macroeconomics in the Global Economy and Building Trust-Based Relationships.
In addition to core coursework, EMBA students have real-world opportunities to apply global business concepts within local and international settings. Berkeley Haas EMBA students have the option to study abroad in Sao Paulo or Shanghai or take part in a Silicon Valley or DC learning module.

Santa Clara University's Leavey School of Business
The 70-unit, $71,540 EMBA program at the Leavey School of Business was developed for "mature business professionals." The program is book-ended by intensive leadership weekends. The Leavey EMBA curriculum is divided into four terms, each of which is organized around a common theme:
1) Accounting and Quant Modeling; Navigate the Business Environment; Business Analytics and a Shanghai Immersion Trip.
2) Finance and Managerial Econ; Creating Value; Operating in Global, Finance and Product Markets.
3) Marketing and Operations; Bringing Technology to the Marketplace and Supply Chain Management.
4) Marketing and Operations Cont'd; Managing Innovation and Change and New Business Ventures.

SFSU's College of Business
The 23-month, 37-unit, $161,616 SFSU College of Business EMBA program is "taught in cohorts designed to strengthen interpersonal relationships and sharpen business acumen." The curriculum breaks down as shown:
Foundation courses (15 units): Financial and Managerial Accounting; Economics and Quantitative Analysis for Managers; The Political, Social, and Legal Environment of Business; Statistics and Operations Analysis.
Functional courses (19 units): Seminar in Advanced Computer Applications and Information Systems for Management, Corporate Financial Management, Strategic Marketing Management, Managing Organizational Change, Culminating Experience in Strategic Management.
Electives (3) in leadership, international business negotiations and sustainable business topics.
Research project, which "evaluates strategy formulation, implementation, techniques and decision-making in the context of the economic, social, political and competitive global environment."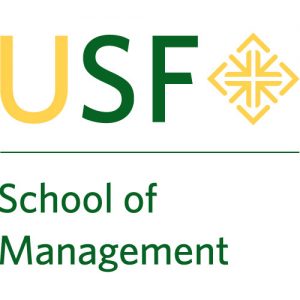 USF School of Management
The 20-month, 60-credit, $87,360 EMBA program at the USF School of Management "offers an experience-based curriculum rooted in sustainability, ethics, and collaboration" to "deepen leadership competencies, refine business skills, and broaden experience in solving global business issues." EMBA students meet at USF's downtown campus for one long weekend each month from Thursday to Saturday, running 8 a.m. to 6 p.m.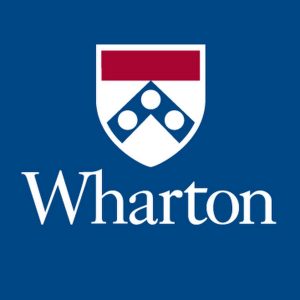 Wharton San Francisco
The 19.25-unit, 24-month $186,900 Wharton (San Francisco Campus) EMBA, organized as a series of cohorts, provides students with a solid first-year foundation of Accounting, Finance, Management, Marketing and Operations skills. The second half of the EMBA emphasizes students' particular majors—entrepreneurship, finance, marketing and strategic management—followed by week-long intensive modular course in which "students engage with senior management to discuss topics relevant to [that] region" and then "write a culminating paper on a pertinent topic."
About the Author