Finding the Top MBA Employers in Washington DC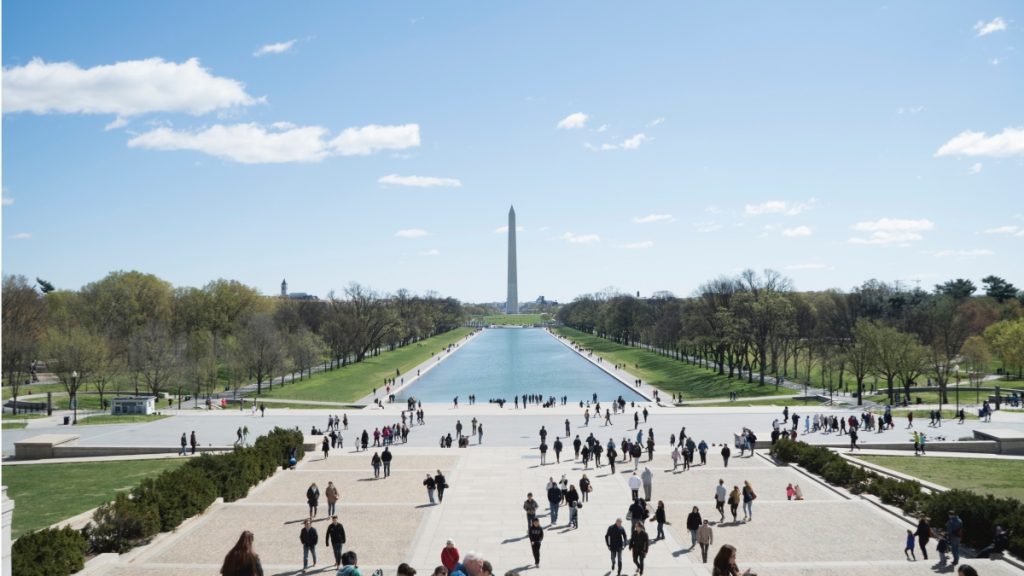 Students interested in earning an MBA and working in Washington DC will find no end to the opportunities available. Whether you are looking for opportunities at a governmental agency, a local business, or a massive international retailer, Washington DC—with 15 companies making the Fortune 500 list this year—can provide the perfect environment for MBAs at the start of their careers.
A number of these companies offer paid internship opportunities for MBAs still earning their degrees, providing hands-on learning opportunities and professional connections that often develop into full-time careers.
The Top MBA Employers in Washington DC

Washington DC is at the heart of the East Coast, and as such has become a hub for those interested in the business of government. It likely doesn't come as a surprise, then, that one of the most popular internship destinations for MBAs in DC are at governmental agencies, such as the U.S. Army and State Department. A wide variety of these government organizations top the lists of MBA employers at programs throughout D.C. At the George Mason University School of Business alone, the U.S. Army, Department of the Navy, and FEMA all make the list as top MBA employers.
To look at just one example, the Federal Emergency Management Agency (FEMA), offers a number of opportunities for MBA students to get involved, including internships, jobs for recent MBA graduates, and a Presidential Management Fellowship for students who have either recently graduated or are about to graduate with an advanced degree.

Pricewaterhouse Coopers, or PwC,  is a multinational professional services network providing a wide variety of offerings, including advisory, risk assurance, and internal firm services. They also make the list as a top internship destination for students at the Howard University School of Business, Kogod School of Business at American University, McDonough School of Business at Georgetown University, and Smith School of Business at the University of Maryland.
Being named as a top employer for four different MBA programs in the DC metro puts PwC in a position as the most popular internship destination in the metro for a private company. It's easy to see why, with a program like Advisory's Senior Associate internship, which aims at recruiting current MBA students for programs that will provide extensive training and the chance to work directly with PwC clients.

At Georgetown's McDonough School of Business, 99 percent of students seeking an internship will find one. And with the vast number of internship opportunities available at companies like Amazon, it's no surprise. In addition to McDonough, Amazon also makes the list as a top employer of MBAs at the Smith School of Business and the George Washington University School of Business, as well.
According to its website, "an Amazon MBA internship consists of a strategic project that is data intensive, analytical, centered on a real business issue, and representative of a full-time role. Interns will have ownership of a high profile project where they will partner with key business groups and clients. By participating in the internship, you will have opportunities to drive meaningful change."
Students with specific interests or MBA majors may also be interested in Amazon's many focused programs, which include a Retail Leadership Development Program, Finance Leadership Development program, and more.

Another company hiring MBA students in Washington DC is financial leader Bank of America: a popular destination for MBAs at George Washington University, Howard University, and UMD. At Smith, financial services is the most popular industry for MBAs, with 26 percent of graduates in the field. At Bank of America, the process of starting a career with the company is made easy through an active campus recruitment program.
For MBAs, Bank of America offers a number of opportunities in addition to their standard 10-week summer internship, including apprenticeships, insight programs, industrial placements/attachments, and full-time positions.
About the Author