Why Amazon Keeps Hiring MBAs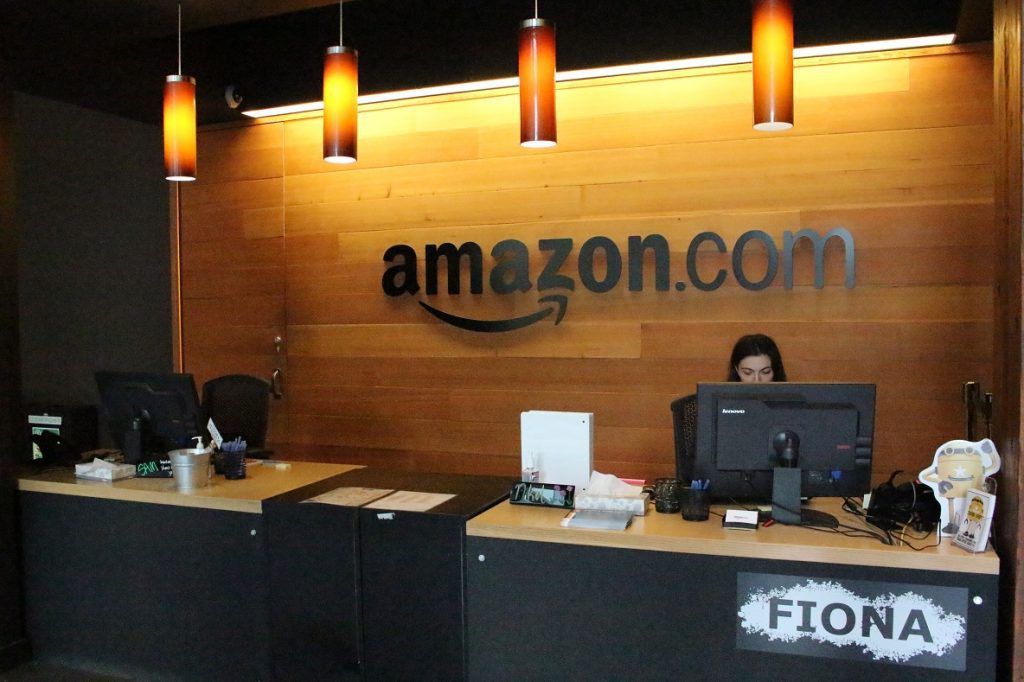 Editors Note: This article on Amazon hiring MBA students is an updated version of the original.
---
When thinking about the largest tech sector companies in the world, Apple, Microsoft, Facebook, Google, and Amazon are sure to top the list. Not only are these companies on the forefront of technological advancement in business and consumer electronics, they are also major players in the MBA job market.
Of all these notable heavyweights, Amazon is the biggest employer of graduates from elite business schools. According to the U.S. News & World Report's top 20 rankings (from schools that release company-level hiring statistics), the e-commerce powerhouse hired more than twice as many top MBAs in 2016 as Microsoft, the next biggest tech employer. And with the upcoming development of HQ2, the company's second headquarters, demand for MBA-level talent is sure to increase at the ever-expanding ecommerce giant.
Amazon—a company that offers online retail, cloud computing, mobile devices and media streaming services—has plenty of workforce needs. According to its annual report, Amazon has 230,800 full- and part-time employees. According to QZ, the company currently lists almost 17,000 open jobs among its corporate positions.
Why Is Amazon Hiring MBA Students?
Across all industries, Amazon is the fifth-largest employer of graduating MBAs, according to data on more than 200 full-time MBA programs collected by Bloomberg Businessweek. Amazon is also No. 4 on the 2013 Universum list of most popular MBA employers, up from No. 8 in 2011 and No. 6 in 2012.
Why the focus on hiring top MBA talent? Miriam Park, director of university programs at Amazon, told the Financial Times:
"The Amazon recruitment process is designed to ensure we hire top candidates with high-growth potential whatever their background may be. As part of this we recruit current MBA students and MBA alumni for permanent and internship opportunities worldwide and see MBAs as an important part of our leadership development. We value people who can balance long-term strategic thinking with tactical execution, and who have the ability to make data-driven decisions."
She added:
"We value MBAs for, in many cases, the global approach that they can bring to the business with many candidates having worked and studied in more than one country. Their range of experience and variety of backgrounds is invaluable in bringing a different way of looking at our business. We also value the analytical skills that they develop through their MBA. In fact, many of our senior leaders started at Amazon after completing MBAs."
Which Potential Paths Leads to Employment at Amazon?
The best way that an MBA can get in with Amazon and end up with a job is to apply for an internship. Amazon also offers an MBA program that intends to create a pipeline from top business schools to actual jobs within the organization. Amazon offers several full-time opportunities to MBA interns. Each role lasts 11 to 12 weeks and provides students the opportunity to complete function-specific projects.
The company also offers a robust 8 to 12-week summer MBA internship that gives participants the opportunity to hone their decision-making ability in real-life consumer, finance, HR, technology businesses and operations environments. According to CNNMoney, Amazon's summer internships host more than 170 interns from more than two dozen business schools each year.
What Kind of Jobs Can I Get at Amazon with an MBA?
As CNNMoney outlines, MBAs at Amazon may end up in any number of roles, whether it's launching new products, finding ways to optimize the customer experience or evaluating the company's future business investments.
Park discussed specific jobs that are offered to MBAs with the Financial Times. In terms of potential career options for MBAs at Amazon, she outlined participation in the Consumer Leadership Development (CLD) program, Pathways program for operations managers and Senior Financial Analyst (SFA) development program, as well as the role of senior product manager.
CLD is a three-year leadership development program in which MBAs rotate through two different roles from a choice of areas such as vendor management, in-stock management, marketing management, merchant management and/or retail product management. The goal of the program is to provide MBAs with a path to leadership roles at Amazon. Participants develop an understanding of the key roles within retail and become effective managers.
Pathways is a three-year, field-based program based out of warehousing and shipping centers for merchant goods and customer service sites. This is a position in which MBAs will have to develop leadership ability to complete fulfillment center and customer service operations.
SFA is a three-year leadership development program in which senior financial analysts are expected to evaluate and quantify new business ideas and perform data-intensive analyses to improve the way Amazon serves its customers.
Senior product managers work with technology teams to drive ideas from conception to execution, develop business models and marketing plans, define and analyze success metrics, manage strategic projects and own the product end to end. This job offers an inside track to future roles as general managers responsible for running large business segments.
About the Author