Even Business Schools Are Talking About Gritty

By now, you know Gritty. You may even love Gritty. It may not be yet understood, but Gritty is accepted. He is one, and all, and nothing at once. A true enigma of our times.
Gritty, of course, the brand new mascot of the Philadelphia Flyers, the city's NHL affiliate team. In a city that already boasts the Phillie Phanatic, perhaps the most famous mascot in all North American professional sports, introducing a new one may seem a little perplexing. Especially when one considers the fact that the Flyers had not used a mascot since the mid 1970s. Oh, also, people think he's some kind of existential nightmare monster.
Since debuting in late September, Gritty has caught a huge public wave, perhaps because it seems so unsettling. The mascot has already been riffed on the late night comedy circuit, including on a recent episode of Conan, which debuted the "man" behind the mask.
So, the question remains, why has the new mascot seem to have taken off so well? Drexel University LeBow College of Business Associate Clinical Professor of Sport Management Lawrence Cohen, talking with the Drexel news blog, says, "Everyone knows who Gritty is. Gritty was all over social media, local and national news, and was even on Last Week Tonight with John Oliver. The Flyers got millions of dollars worth of publicity for free."
"All of the publicity has been great for the Flyers," Cohen says. "Gritty has more than 119,000 Twitter followers—that's more than any other mascot in the NHL. The Flyers got publicity during a month in which the team usually receives no attention due to either a Phillies playoff run or the start of the Eagles season."
The root of it all, according to Cohen, are these four pillars:
• "Be a reflection of the franchise."
• "Serve as an ambassador for the franchise."
• "Provide entertainment beyond the game action."
• "Be recognizable."
Gritty, in an incredibly short span of time, managed to capture all of that and then some. The perplexing new figure has even caught the attention of political movements, which drew some ire from the likes of the Wall Street Journal. Because why not?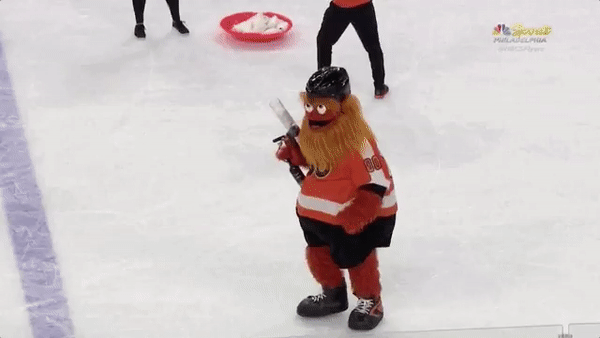 You can check out the rest of Cohen's recent interview with Drexel here.
About the Author